Districts of Uttarakhand
Uttarakhand is one of the most beautiful states in India, where everyone is living delighted with its beautiful scenery. Charming mountain resorts collocated with the snow-capped peaks, picturesque villages along the winding roads, serpentine rivers that grace themselves through hills, world-famous nature conservation parks such as the 'Jim Corbett Tiger National park' and the 'Asan Wetland Conservation Reserve.'
Several groups peacefully exist with each other, notably Kumaoni and Garhwali, while maintaining their respective cultures alive at the same time. Uttarakhand is a gold mine for the use of anthropologists, historians, ornithologists, language experts, geologists, besides being a special tourism destination.
Uttarakhand is divided mainly into Garhwal and Kumaon, which comprise 13 regions. The areas of Garhwal are Chamoli, Dehradun, Haridwar, Pauri Garhwal, Tehri Garhwal, Rudraprayag and Uttarkashi, while in the Kumaon region are Almora, Champawat, Pithoragarh, Udham Singh Nagar Nainital, and Bageshwar. Every region and district is charming and Absolutely Heaven!
6 Districts of Kumaon Region
The region of Kumaon consists of two sub-montane bands known as the Terai and Bhabar. Until 1850, the submontane strips were an almost inaccessible forest dedicated to animals, but after 1850, a large population of the hills was attracted by the many open fields that in warm and cold seasons cultivated the rich soil and returned to hills.
The rest of Kumaon is a labyrinth of mountains, some of which are one of the most well-known in the Himalayas. There are over thirty summits in a region not more than the length of 225 kilometers and breadth of 65 kilometers and peaks rising in width up to 5500 m.
Kumaon comprises Almora Districts, Bageshwar District, Champawat District, and Udham Singh Nagar District. The Kumaonis people are called Kumaonis language and speak Kumaoni. It holds the Kumaon Regiment, the famous regiment of the Indian Army. Kumaon's major cities include Haldwani, Nainital, Almora, and Ranikhet, as well as Pithoragarh, Rudrapur, Kashipur, and Pantnagar. Nainital is the Kumaon Division's administrative center and the High Court is situated in Uttarakhand.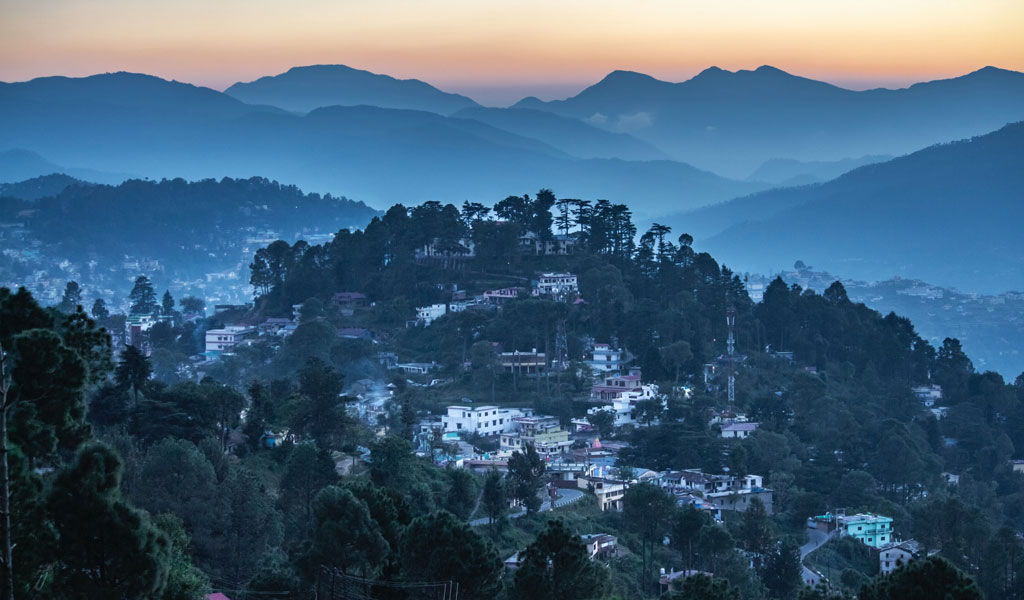 Almora is recognized for its diversity of culture, and charming hill station situated on Kashyap Hill, at an average altitude of 1638 meters above sea level. The town has a naturally divine atmosphere that is enough to attract anyone, surrounded by the endless pines and old oaks. The snow-capped Himalayas stand in intense profundity, to make the landscape even more beautiful, to delight the eyes of the acolyte.
Languages: Kumaoni,Garhwali and Hindi
Famous for: Hill Station
Best Season: Apr to Nov
Summer: 12 to 28°C
Winter: 2 to 15°C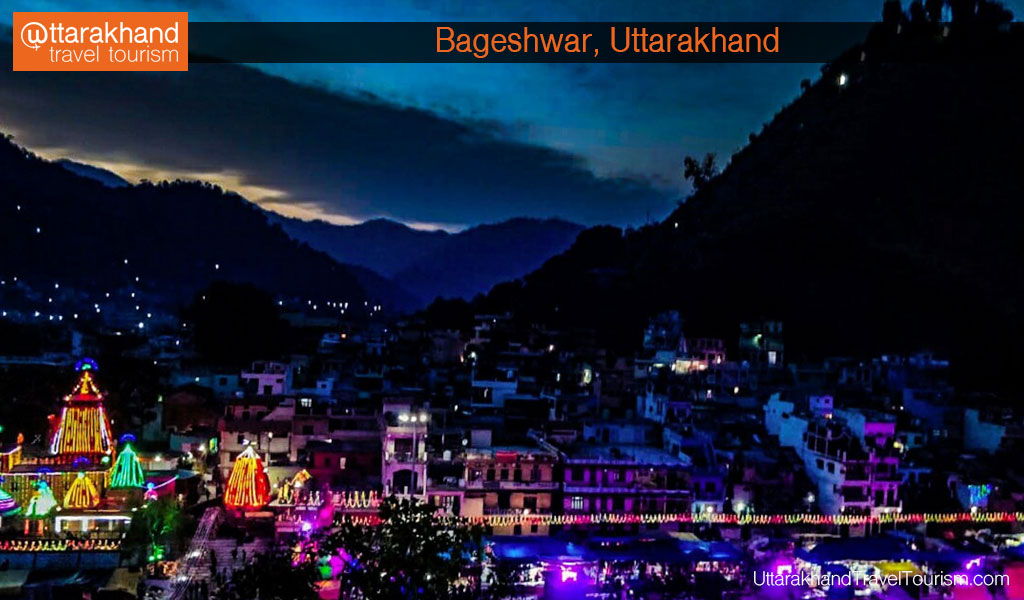 The holy town of Bageshwar is located in the center of the esoteric hills on the confluence of the Rivers Gomti and Saryu at a height of 960 metres.Sanctuaries and devotees attracted land 'Sadashiva' in ages. The ultimate place that free one from the slavery of birth and death, as defined in the 'Puranas.'
Languages: Hindi and Kumaoni
Famous for: Temples
Best Season: Oct to May
Summer: 30 to 40°C,
Winter: 10 to 22°C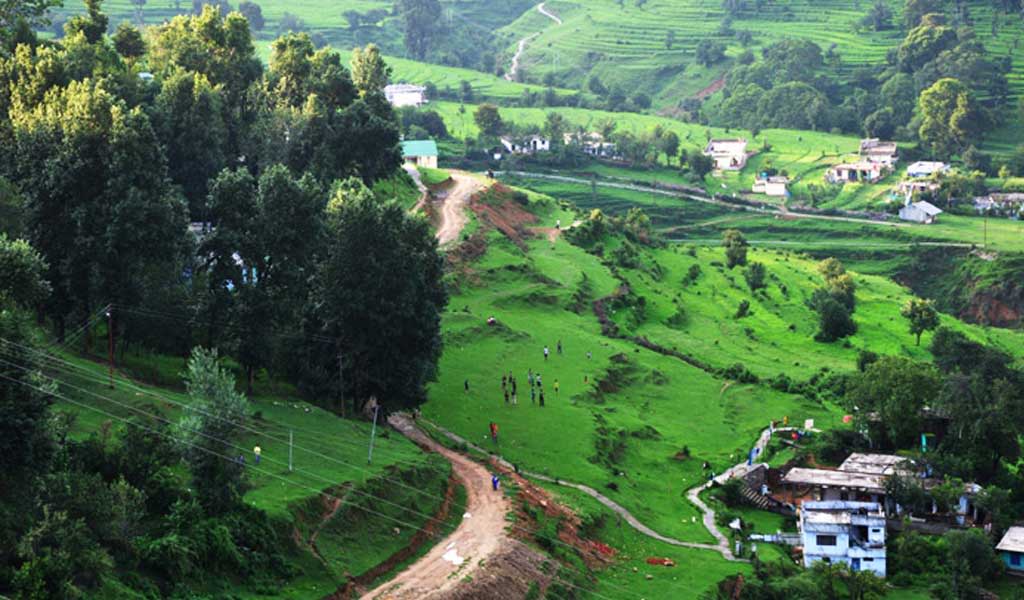 Champawat is a place where many pilgrims are attracted, due to a large number of beautifully constructed and carved temples in the area, some of which date from Chand 's period.
Champawat
is a must-visit destination in Nagnath temple dedicated to Mahadev Kanteshwar temple and Baleshwar Temple in Champawat. Baleshwar Temple is a major place to visit during your trip to the site with a structure made entirely out of steel and dedicated to Lord Shiva, the chief god.
Languages: Kumaoni, Hindi
Famous for: Historical
Best Season: Throughout the year
Summer: 32 to 37°C,
Winter: 3 to 22°C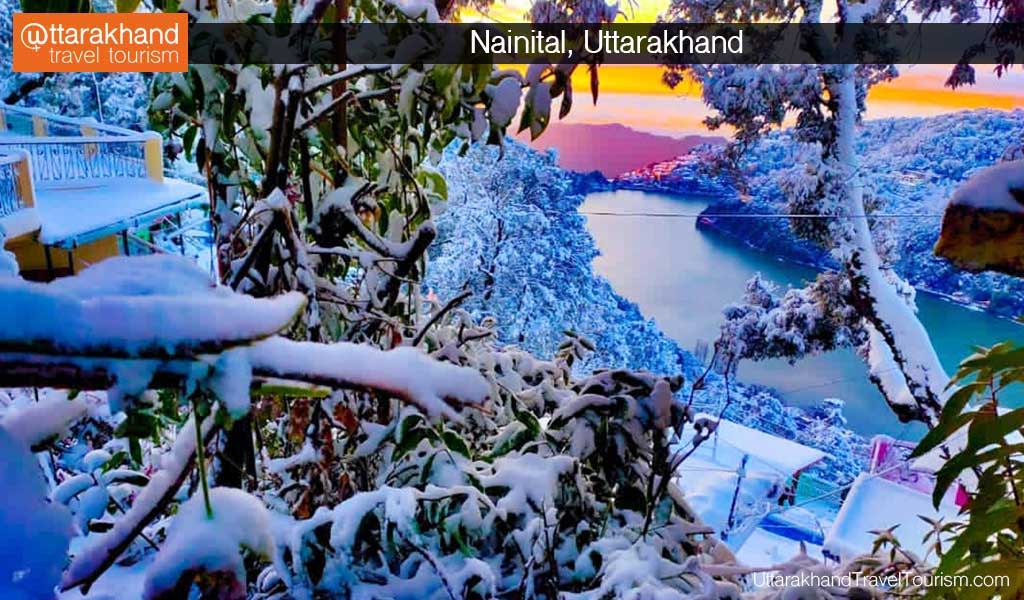 Nainital is popularly known as "The lake city of India" situated in the center and well connected through motorable roads all the seasons. Nainital gives a panoramic view of the Himalayan peaks on the one side and the plains stretch on the other.Small wooded roads through oak, pine and deodar woods are ideal for short walks. The older parts of Nainital still contain colonial remains, including extensive bungalows, public schools and churches.
Languages: Kumaoni, Hindi, Garhwali Best
Famous for: Hill Station
Season: Mar to Jun
Summer: 15 to 30°C,
Winter: 0 to 24°C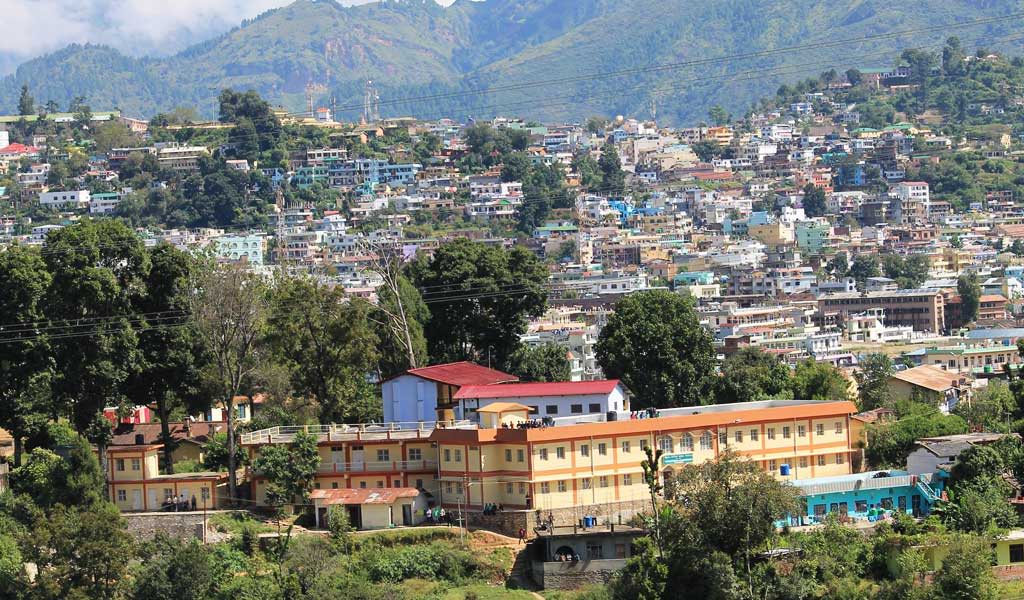 The district of Pithoragarh is Uttarakhand's easternmost part. An excellent natural beauty and serenity spot, popularly referred to as the '
Little Kashmir.
' Set in an amazing 1,645 m high and tucked in a small valley, this captivating town with its fascinating forests is surrounded. A historic landmark is the city of
Pithoragarh
. Through here, pilgrims head to Kailash and Mansarovar Holy Shrines.
Languages: Kumaoni, Hindi
Famous for: Scenic
Best Season: Mar to Dec
Summer: 15-30°C,
Winter: 0-24°C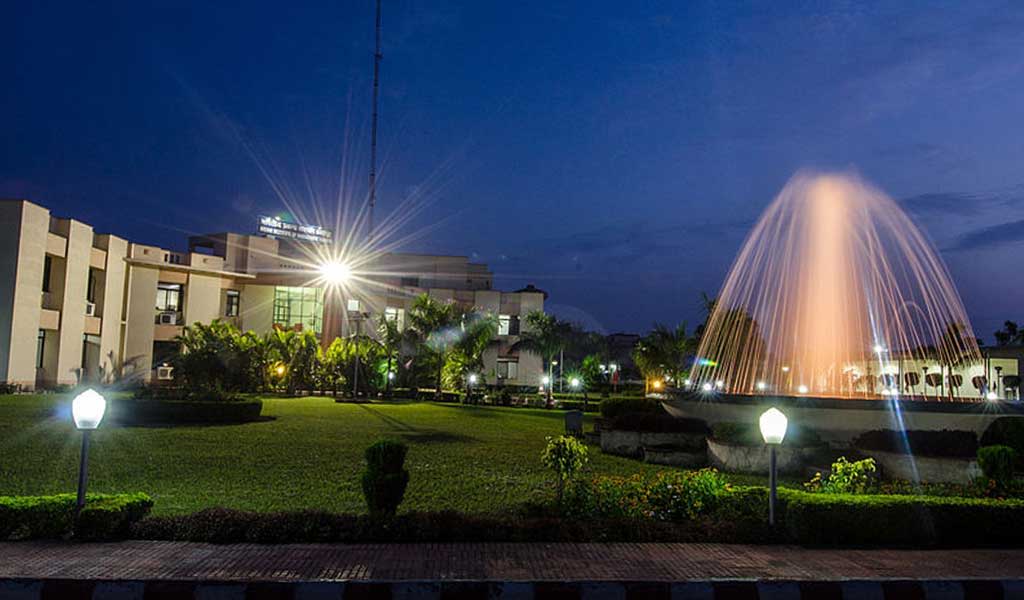 This fertile land lends itself to various types of agriculture that establish agricultural activities and industries that make it a green place that has led to all kinds of prosperity. The University of Pantnagar is one of the world's most beautiful and leading learning temples in agriculture and technology. It has unique eyes, as it is surrounded by Kumaon Himalayas on the one side and Nepal on the other.
Udham Singh nagar
is considered as an Industrial area.
Languages: Kumaoni, Hindi
Famous for: Kumaon Himalayas
Best Season: Mar to Sep
Summer: 30 to 40°C,
Winter: 10 to 21°C
7 Districts of Garhwal Region
The territory of Garhwal is full of high snow-capped peaks, shattered valleys, wetlands and impeccably sweeping lakes and glaciers, and glittering rivers which make Garhwal look like a fairy tale. The area celebrates several festivals and exhibitions which represent local people's appreciation for small things in life.In the area, Garhwali is the only one spoken language by Pahari group.
There are also several tourist places such as the Queen of Hills Mussoorie in the beautiful Uttarakhand. In Chamoli district, which is home to beautiful national parks such as Flowers Valley and Nanda Devi, Garhwal picturesque scenery can be best enjoyed. The ski destination of Auli is also situated on the lovely Gourson meadows.
The area is full of opportunities for adventure. There are many opportunities to enjoy adrenaline sports like jumping bungee or rafting in destinations like Rishikesh, where one can find spiritual joy. Not just that, there are trekking trails in the entire Garhwal area that often lead to unbelievable locations. Garhwal is the perfect place to trek, and it is also a haven for alpine riding and mountain biking.
Chamoli, the Gods' Residence, famed for its shrines and temples, is one of the hill districts of Uttarakhand and the birthplace of the Chipko Movement.
Chamoli
is the most beautiful natural heritage; if it retains its scenery, the facets of the valleys, the water's edges, floristic abundance, dramatic landscape, or climatic cardinalities.
Languages: Hindi
Famous for: Badrinath temple, Auli, Hemkund Sahib, Valley of flowers, Gopinath temple, Tungnath, Chopta
Best Season: Oct to Mar
Summer: 15 to 32°C,
Winter: 5 to 15°C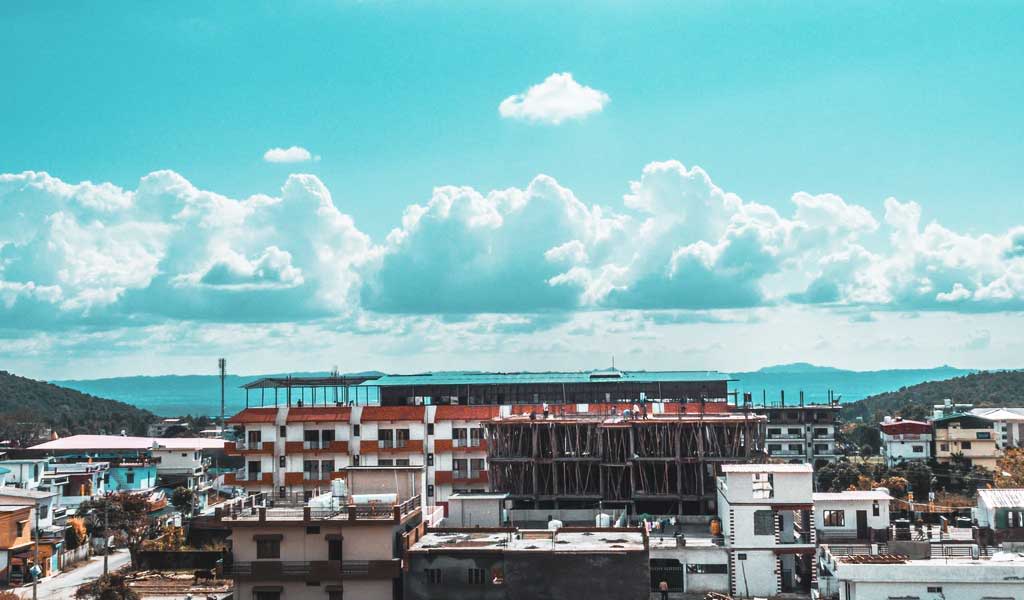 Dehradun is one of Indian Sub-Mountain Track's most beautiful cities. Dehradun comprises "dera" which refers to the camp and "dun" which refers to the valley. Dehradun became an affluent town, with a large number of schools, such as the Forest Research Institute, the Doon Schools, the Welham Schools, and girls and boys. Dehradun has become a major destination for tourists now.
Languages: Hindi and english
Famous for: School capital of India
Best Season: Round the year
Summer: 36 to 16.7°C
Winter: 23.4 to 5.2°C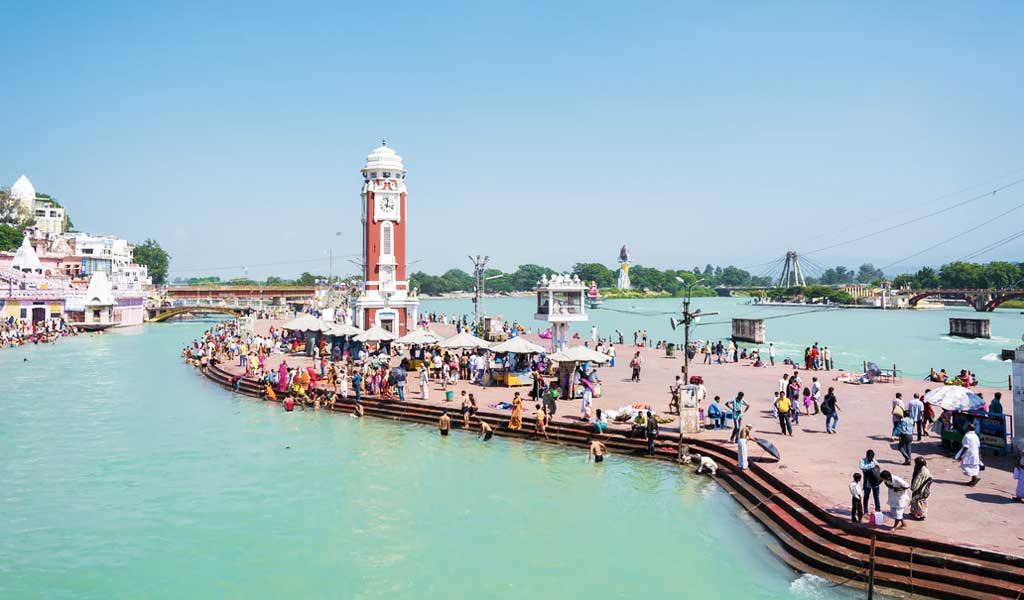 The
Char Dhams
of Uttarakhand and Dev Bhoomi are being served as the gateway by Haridwar.
There are many
Temples in Haridwar
for Pilgrims like Har Ki Pauri, Ghat, Mansa Devi Temple and Chandi Devi are the Panch Tirth or five pilgrims situated on the outskirts of Haridwar. Haridwar is also one of four; where every twelve years Kumbh Mela and every six years Ardh Kumbh occurs. Haridwar remained not only the home of the tired spirit, mind, and body but was also a center of appeal for literature, science, and culture.
Languages: Hindi
Famous for: Gateway of Uttarakhand
Best Season: Oct to Feb
Summer: 35 to 45°C
Winter: 10°C to 30°C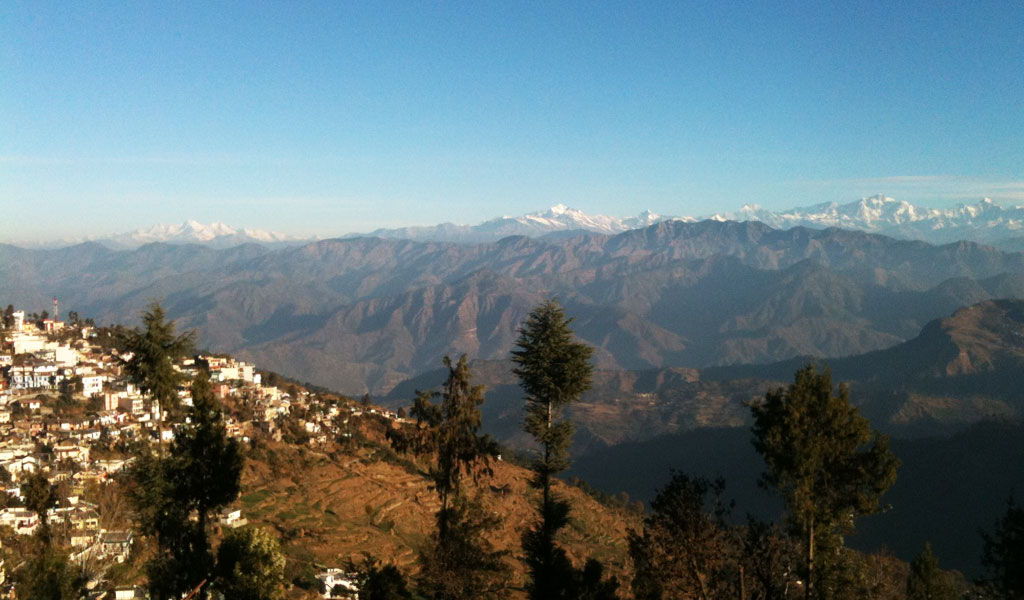 The Land of Pauri Garhwal offers beautiful views of snowy Himalayan peaks, panoramic valleys and surroundings, riverbanks, dense forests, and hospitable people of rich culture.
Pauri Garhwal district ranges from the foothills of the 'Bhabar' areas of Kotdwara to the soul-lifting meadows of Dudhatoli and is spreading to the altitude of 3,000 meters. Many of Pauri Garhwal locations give a spectacular view to the Himalayan Splendor, which is lined with places of tourist interest.
Languages: Garhwali and Hindi
Famous for: Holy Ganga River
Best Season: Mar to Oct
Summer: 25°C to 30°C
Winter: 10°C to 25°C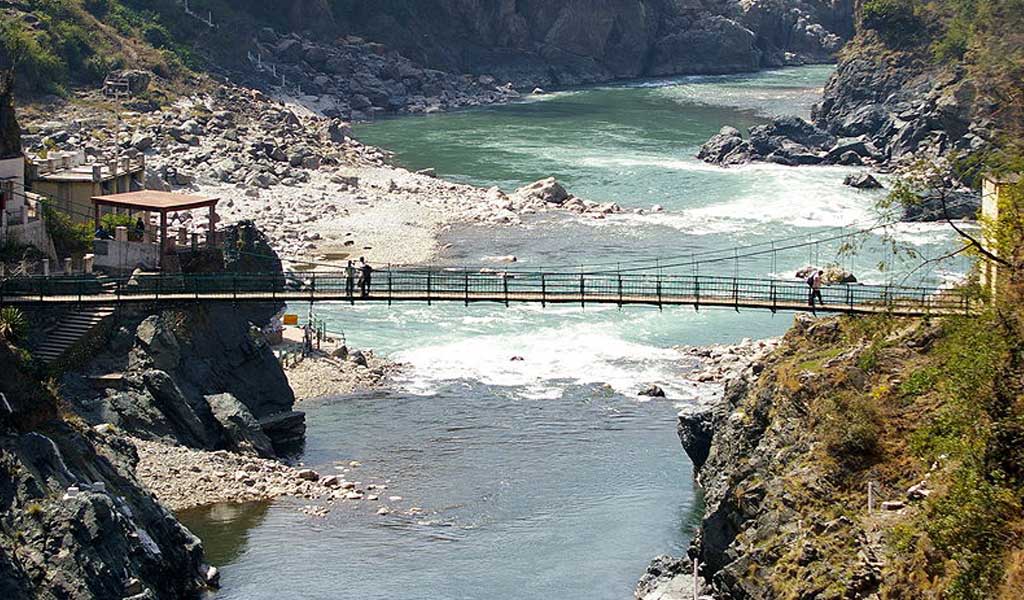 In the state of Uttarakhand and in the district of
Rudraprayag
is a small village. The city is at the confluence of the Alaknanda River and the Mandakini River. To other people too, it has a particular religious significance.
There are two sisters in the same place where the two rivers meet, who surround one another, and the place has a distinctive beauty. Many tourists go to this location every year to witness this phenomenon. The whole area is enveloped by enormous beauty and many lakes, glaciers, rivers, and streams can be seen here.
Languages: Garhwali and Hindi
Famous for: Holy Ganga River
Best Season: Mar to June , Sep to Oct
Summer: 25°C to 30°C
Winter: 10°C to 25°C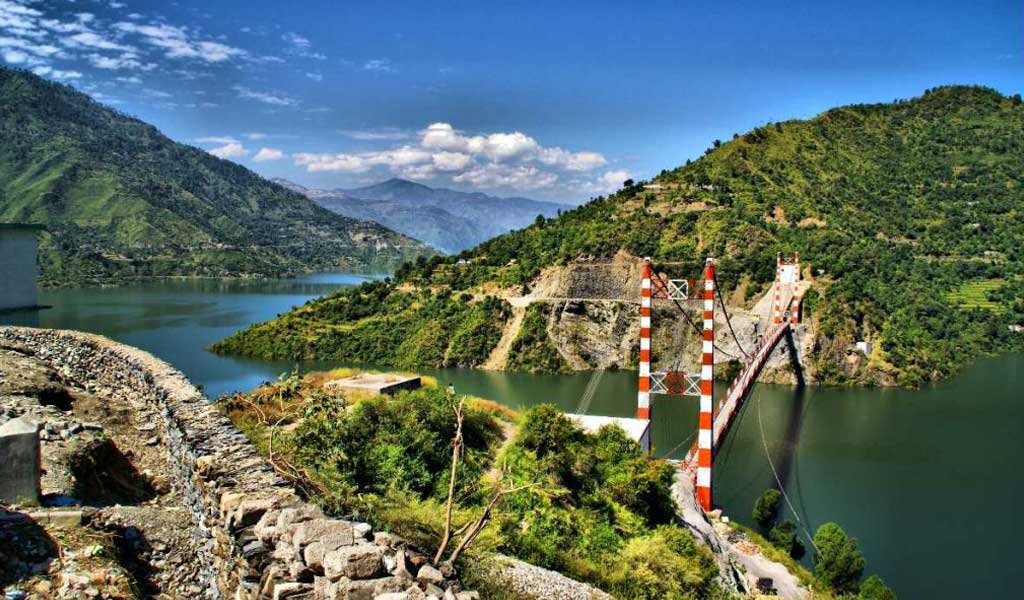 The
Tehri Garhwal
stretches across the foothills near Rishikesh from the snow-covered Himalayan peaks. The rippling, flowing Bhagirathi appears to break the district into two; in the east and west it is bordered by Bhilangna, Alaknanda, and Ganga, and Yamuna Rivers.
Languages: Garhwali and Hindi
Famous for: Tehri Dam
Best Season: Mar to May
Summer: 8°C to 20°C
Winter: -10°C to 10°C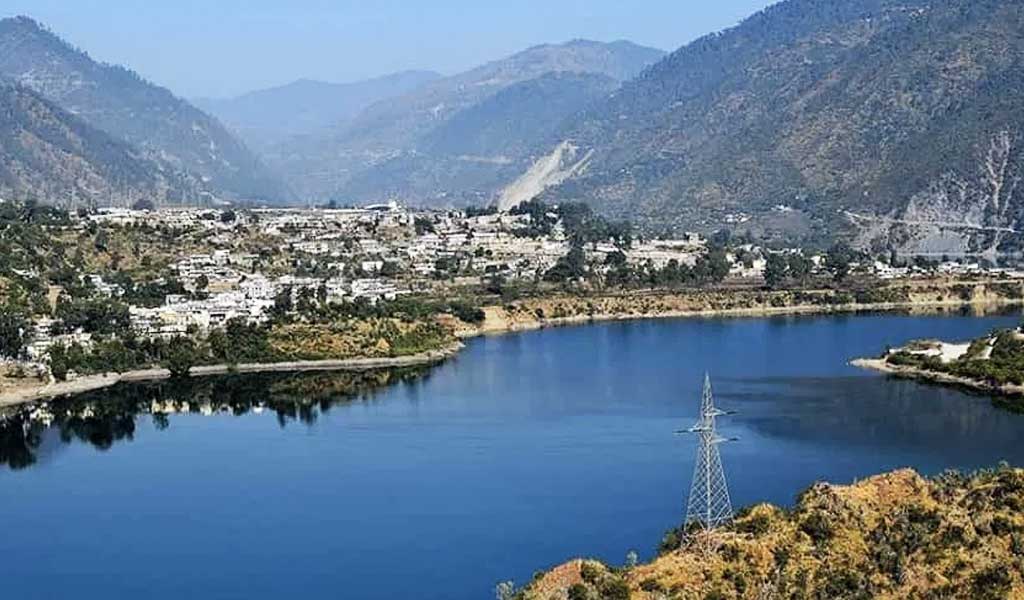 The town of Uttarakhand is Uttarkashi, meaning north Kashi. It is
Uttarkashi
district's headquarters. Uttarkashi is situated at an altitude of 1158 m above sea level at the banks of the Bhagirathi river. Uttarkashi is generally referred to as a holy city near Rishikesh. It is in Uttarakhand state of India. There are several ashrams and temples in Uttarkashi as well as the Nehru mountaineering institute. The name of the city reflects its resemblance to the town of Kashi.
Languages: Garhwali and Hindi
Famous for: Ashram and Temples
Best Season: Mar to Nov
Summer: 15 to 30°C
Winter: 0 to 24°C
Though My Favourite place to visit is Almora District yet every district has something amazing to offer. Plan your trip to some famous districts of Uttarakhand and feel free to ask any query!