Jageshwar Dham – Ancient Temple of Uttarakhand
Jageshwar is located at an elevation of 1,870 mts above sea level and at a distance of 37 kms from Almora. This is a bit of a cliche: there are a total 125  temples and hundreds of statues in Jageshwar Dham but usually it is stated that the number of temples are 124 due to lack of awareness.
As I have personally visited this place, I can tell that there is a hoarding outside of the temple where you can see the exact number of temples. The beauty of the place is elevated by the Deodar trees and the
Shiv Jata Ganga
which makes its way into the temple with the beautiful
Kunja Village
Nearby is the epitome of Natural Beauty.
The site is preserved under laws and managed by the Archaeological Survey of India(ASI). The place celebrates Jageshwar monsoon Festival during the Hindu calendar month of Shravan and the annual Maha Shivratri Mela, in early spring.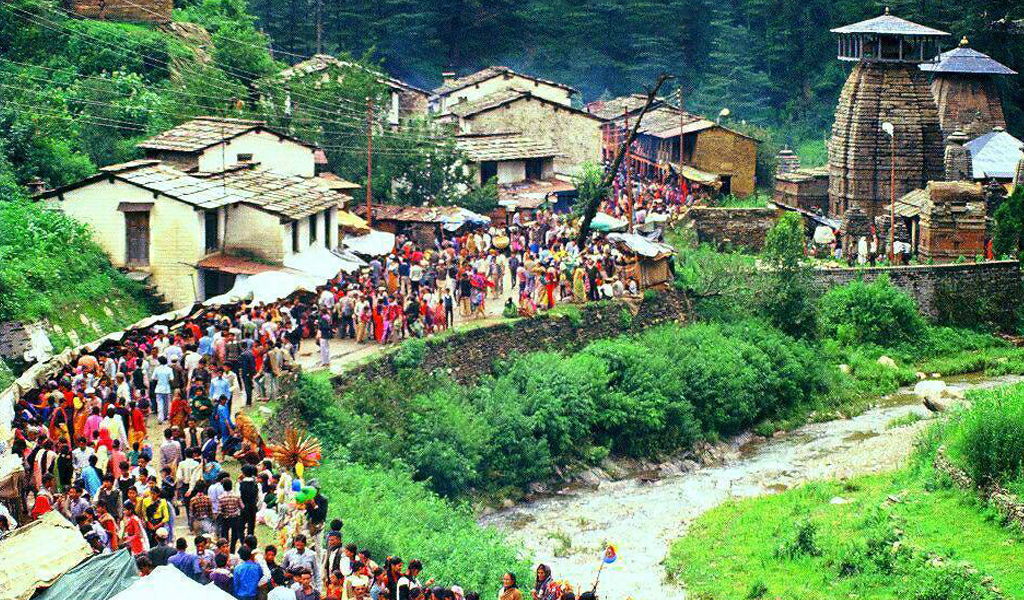 Believed to be the abode of one of the twelve "Jyotirlingas", it is one of the most important religious places for Hindus in the state of Uttarakhand.
This is a firm faith that Lord Shiva would come meditate here, surrounded by the thick Deodar forest. It is an important tourist destination of Kumaon and receives thousands of visitors every year. We suggest you to stay in
UTT Village Homestay
to experince the most amazing things in Jageshwar like Camping, Trekking, Village Life, Picnic, Temple Tour Etc.
History of Jageshwar Dham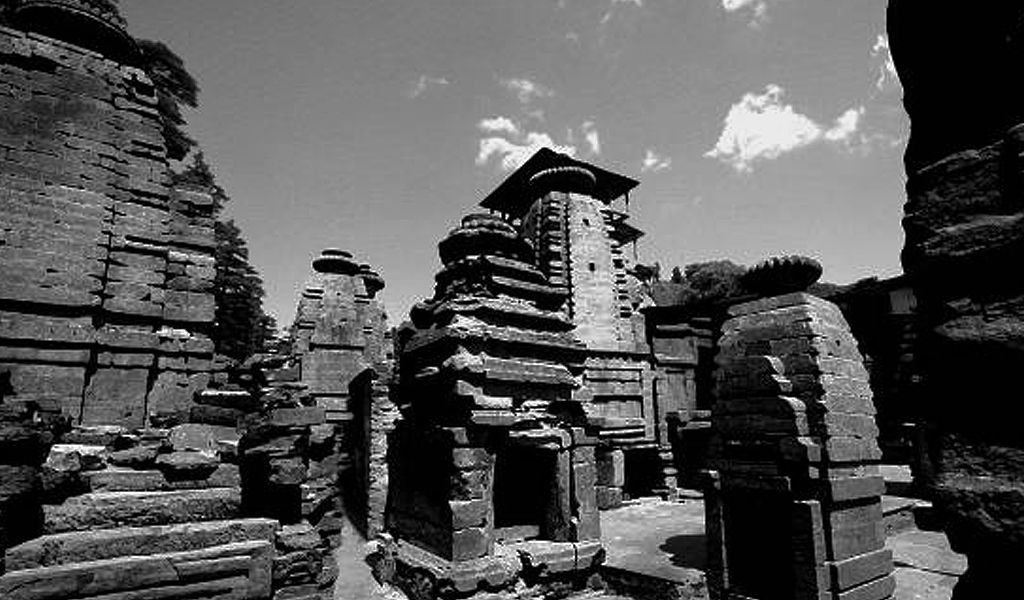 The origin of the Jageshwar site is unclear. Jageshwar Temple shows some very specific evidence of different architectural styles and building periods for both temples and stone steles, which range from 7th to 12th century, and then in modern times.
This site has always attracted scholarly attention. As per ASI, some belong to the post-Gupta or the second half of the 1st Millenium while others belong to the 2nd Millenium.
There are two theories prevailing which have no evidential proof to support or refuse these proposals. The first theory suggests that some colonial-era guesses attribute them to the Katyuri or Chand hill dynasties and as per the second theory, Adi Shankara built some of these temples.
The lack of systematic studies of Indian temples and Ruins in many parts of the remote Himalayan regions limit what can be said about the chronological sequence of monuments in Jageshwar Valley. In historic texts, Jageshwar is also referred to as Yageshvara.
The two main groups of Temples are locally called as the Dandeshwar group temples (15 temples) and the Jageshwar group Temples (120 temples). Temple number 37, 76, 146  are the largest and all are dated to the late centuries of the 1st millennium.
Some astonishing similarities between the Gujarati and Kumaoni language signify the fact that followers of Lakulish settled at Jageshwar.
Jageshwar was once the center of Lakulish Shaivism, likely by monks and people from all over India who left the plains of the Indian subcontinent from places such as Gujarat and settled in high mountains.
The Jageshwar group of temples is similar to some large historic clusters of Hindu temples found on the Indian Subcontinent. A similar cluster is seen near Bhubaneswar, Odisha at the Lingaraja group of Temples
Jageshwar Dham Tourism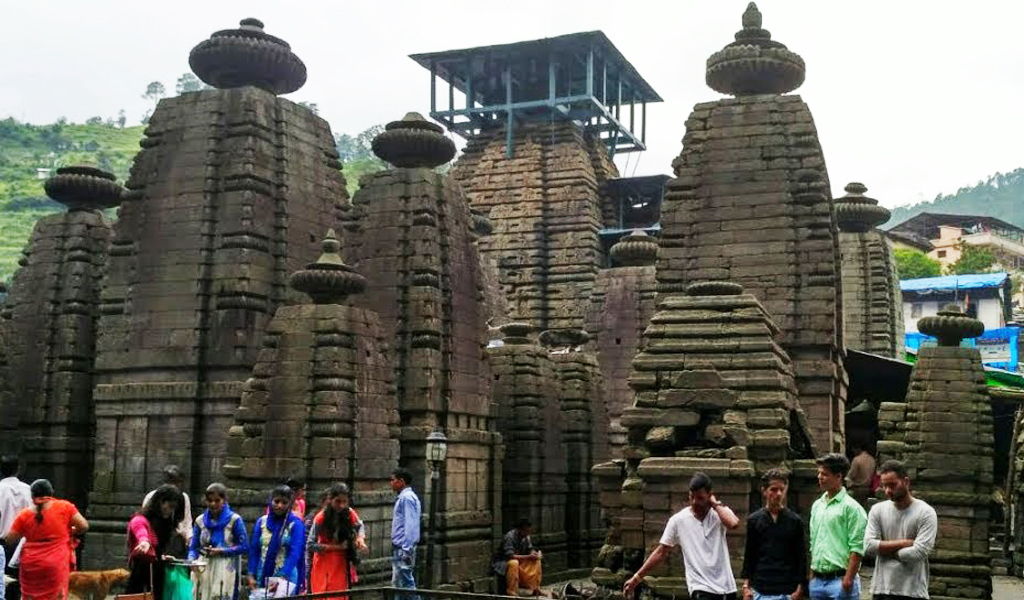 It is an important tourist destination of Kumaon and receives thousands of visitors every year. Jageshwar temple site attracts a few hundred pilgrims and visitors every day.
Many people complete a part of the post-cremation last rites after the death of a loved one at the Jageshwar Temple site. This temple is particularly popular in the late Monsoon season.
At the time of Holy visits Chardham, usually, the government combines the pilgrimage to Jageshwar Temples with those at Lake Mansarovar or Badrinath and Kedarnath, or other places in the Himalayas such as Gangotri.
The site remains popular with Monks from all over the world and they continue to protect the site's sacrality. This place attracts people from all over the world seeking an ideal holiday destination to explore and rejuvenate your body as well as mind.
This place acts as a hub for seekers interested in Peace, Meditation and to calibrate their lives.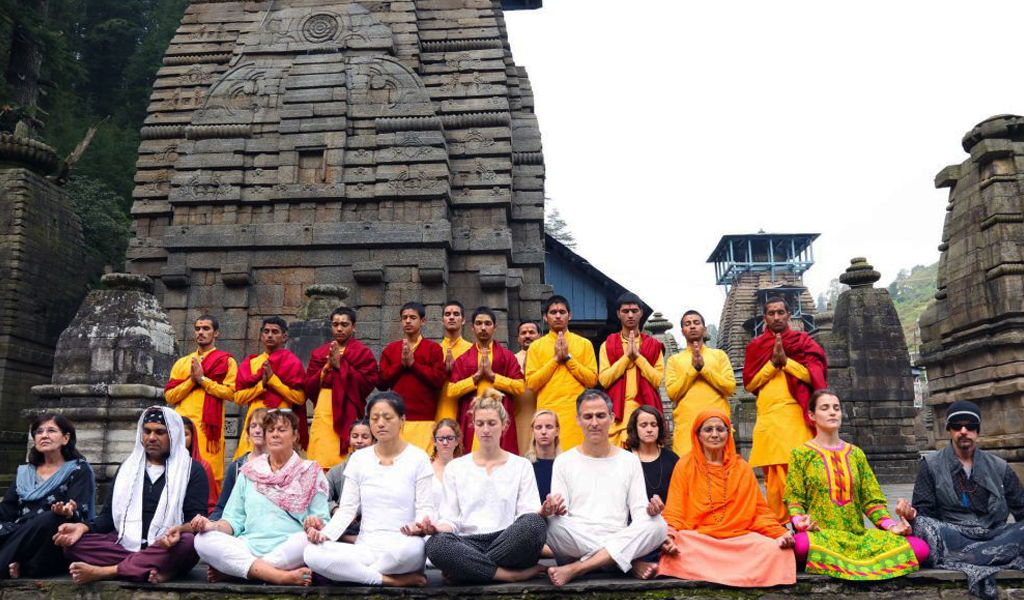 Things to do in Jageshwar Dham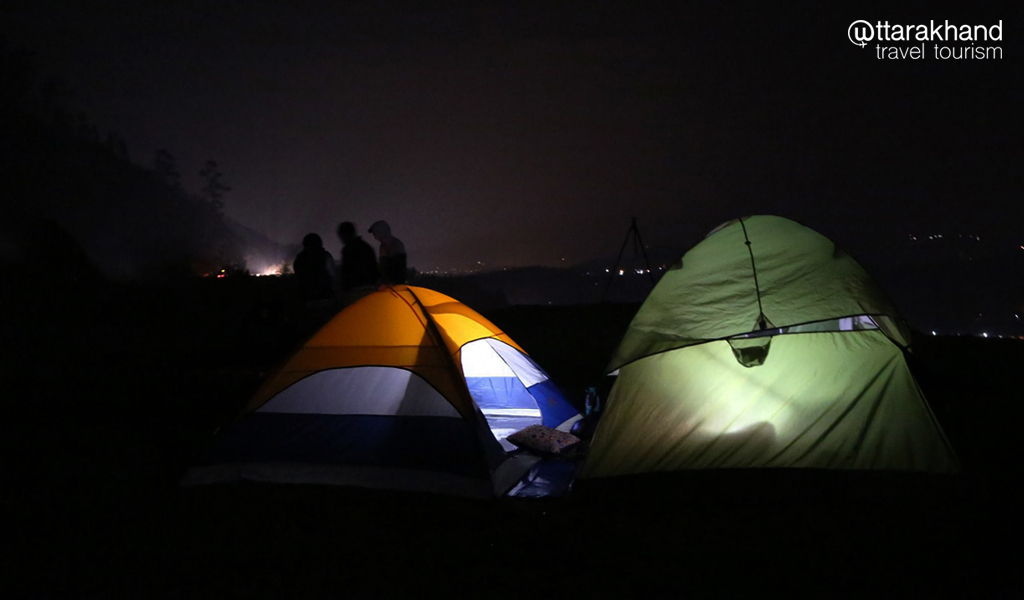 What can be more magical than a starry night and breezy weather with your clan? Plan awesome camping either by your own source or you can contact local camping planners in Jageshwar.
An uphill hike of 3 km through beautiful pine forests from Jageshwar Dham Temples. People can also enjoy an epic view of Himalayan peaks that can be seen from Vriddha Jageshwar & Jhandi Top.
People can Trek in Jageshwar enjoying the flora and fauna of the village. Arrange your trip in the most adventurous manner where after tracking you can further move to nearby places like Vridha Jageshwar, Mirtola ashram, etc.
Jageshwar is an awesome destination for birding. So many Himalayan birds flow to this Village in the winter season. So few birds like Himalayan Vulture, Steppe Eagle, Bonell's Eagle, Mountain Hawk Eagle, Mountain Scoop Owl, etc can be seen in this season. Enjoy a picnic with your group and make the most out of this village's natural beauty and weather.
Jageshwar is a remote place and is best for spiritual expansion for any individual. You don't need to attend any special classes and pay for this when nature is all around you. Just find the best spot for yourself and set yourself up for the day.
Apart from the beautiful Jageshwar, there are many places nearby that you must visit. It will take a maximum of two days to plan proper sightseeing including all nearby places. There are mainly eight main attractions nearby that can be covered like Dandeshwar Temple, Lakulisha, Mirtola ashram, etc. You can learn a lot about these hidden gems with our local guide.
How to Reach Jageshwar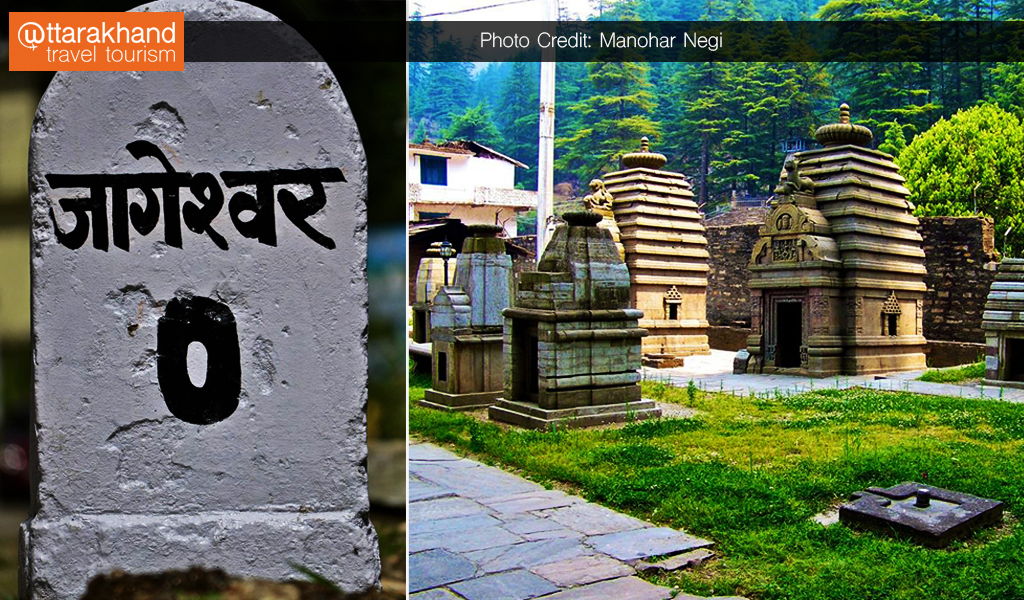 Reach Jageshwar By  Air:
People can reach Pantnagar airport as it is the nearest airport to the city. People can also take flights from Indira Gandhi International Airport to Pantnagar airport. Pantnagar is approximately 150 kilometers away from Kunja Gunth.
Luxury buses, taxis, and Volvo cars are easily accessible till Jageshwar from Pantnagar airport. This is an international airway so tourists from outside India can also reach Jageshwar through Pantnagar airport.
Reach Jageshwar By  Train:
The closest railway station is Kathgodam. The railway station is at a distance of 125 kilometers from Kunja Gunth. Kathgodam railway station is well connected with Delhi, Howrah, and Lucknow.
One can buy tickets which cost around Rs. 150 up to Kathgodam. So, it is very important to make a reservation at least 2 months before for a comfortable journey.
Taxis are available at the station to the town as per your budget and luxury modes. A taxi may charge about Rs. 4000 for one trip from Kathgodam station to Jageshwar.
Reach Jageshwar By  Road: 
Jageshwar is well-linked with destinations like Haldwani, Pithoragarh, and Almora and so on. Government undertaking roadways buses are operating on a regular basis from these places to Jageshwar. Jageshwar is just 37 kilometers away from Almora from where one can easily reach the village.
The distance between Delhi and Jageshwar is around 400 kilometers. Buses also run from ISBT Gate Delhi to Haldwani and Almora as well.
Inside Map of Jageshwar Temple
The main temples of Jageshwar include Dandeshwar Temple, Chandi ka Temple, Kuber Temple, Jageshwar Temple, Surya Temple, Pyramidal Shrine, Navagraha Temple, Nau Durga Temple, and Mrityunjai Temple.
The Maha Mrityunjaya Temple is the oldest of all. Jageshwar Temple is a Hub of 125 temples. The beauty of this place is enhanced by Deodar trees and Shiv JataGanga.
Shiv Jata Ganga is the river that flows through the village of Jageshwar. The confluence (Sangam) of two streams called Nandini and Surabhi at the road branching off east from the Artola village on the Almora-Pithoragarh highway.
The site is about 3.5 km long along the Jataganga rivulet, which is a narrow forested valley of deodara, pines, rhododendrons, and Oaks. 
Architecture of Jageshwar Temple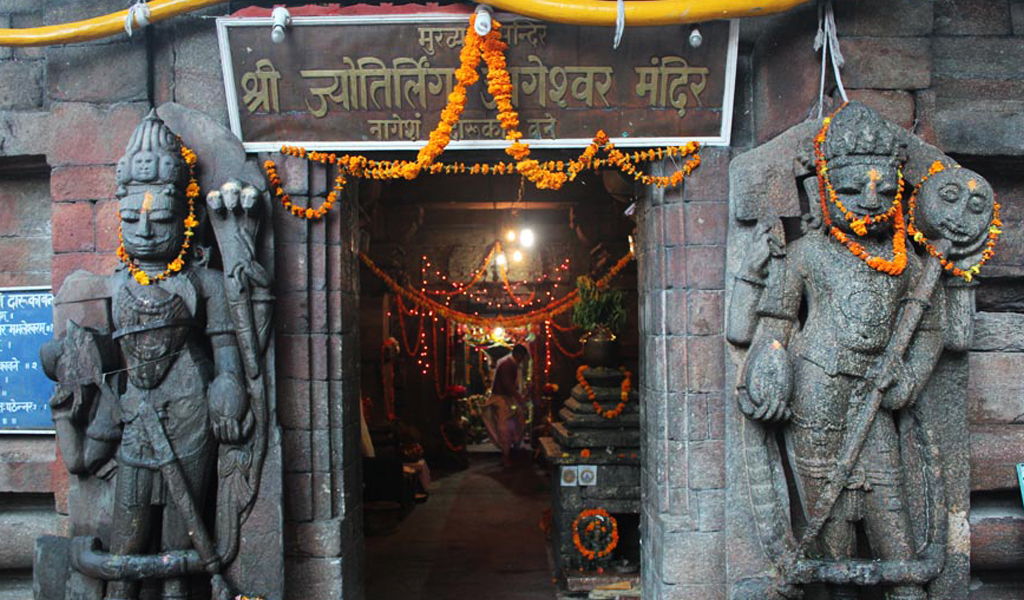 Discussing the Northern Indian Temple Architecture, all over the Uttarakhand state, we can see shikhara temples. It is a cap covering the main temple where the holy status is located in every temple.
The Hindu temple in Northern India consists of Sikhara above sanctum, below which the Holy statue of God is placed. It is a kind of the center of the Temple, which is supposed to be the energy center. Then surround the gallery for entrance with the main gate.
The entrance gateway of any temple in northern India is highly decorated with statues, images, and arts which mainly consists of Holy scriptures, figures of Indian gods and Goddesses with geometrical patterns and storytelling of their era.
The significance of shikhara like structure usually comes from the fact that temples were built for the purpose of meditation and so they were in pyramid-like structures from the top.
Jageshwar is a temple dedicated to Shiva, so the figure of shiva and bull Nandi(god's mount) is well decorated on the walls of Temple.
Mahamrityunjai Temple dated to 8th century AD is marked to be the oldest from the group of temples present in Jageshwar Dham.
While others belong to subsequent centuries. It is said by the archaeologists that around four hundred Temples originally existed here, from which only one hundred and eight Temples have survived of the time and nature's Outbreak.
The Jageshwar temple is also built in the format of the Northern Indian style of Temple Architecture. These temple styles have a tall shikhara mounted by capstone and a kalasha on the top is the square Garbhagriha, the entrance to the carved doorway. Lord Shiva is represented by stone lingam which is the main stone image in every Shiva temple.
Experience the divine peace which involves in this place, I hope you would not be the same and feel elevated when you return.
Do share any information that I may have missed in below comments, which we can include in our further segment.