Mirtola Ashram – A lesser known heaven for Spirituality Seekers
Mirtola ashram is a small village, which is 30 km away from Almora established by Sri Yashoda Ma, a woman turned ascetic in 1930, along with her disciple Sri Krishna Prem.
Mirtola ashram is also known as "Uttar Vrindavan". Mirtola ashram is on the way to Pithoragarh from Almora, 3 km to the left after Panuanaula, 30 km after Almora. Radha Krishna temple was built in Mirtola ashram by "Sri Yashoda Ma" in 1931, the founder and the head of Mirtola ashram.
In 1929, Sri Yashoda Ma and Sri Krishna prem found the Radha Krishna temple in Kunja Guth Village, then they built a community around to work, worship and dedicate their lives to spirituality.
The Beauty and immense peace of this ashram draw you to its very deep core as if it asks you to stay. To stay in the ashram and spend time with your own self.
History of Mirtola Ashram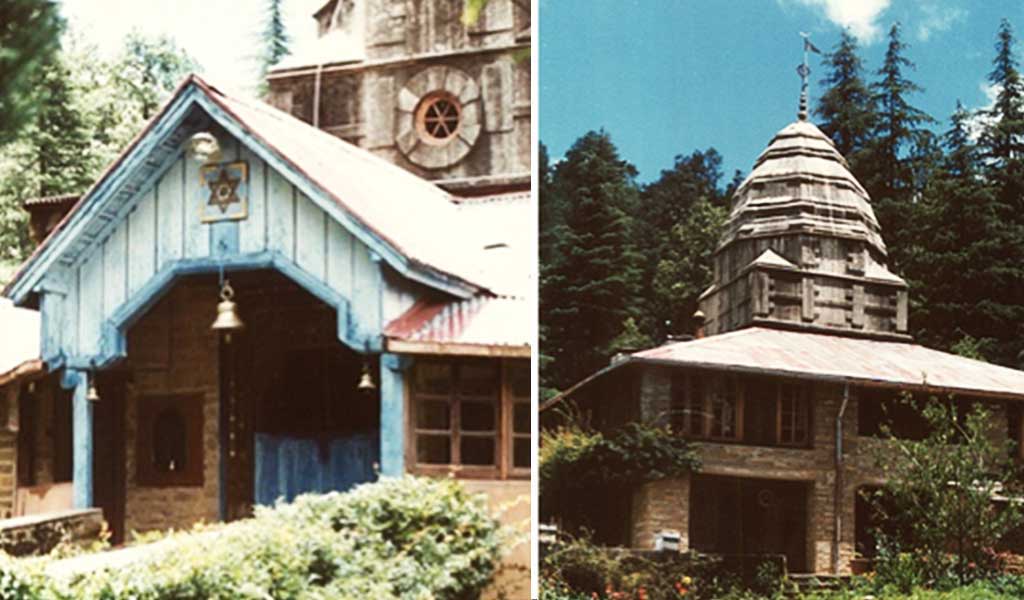 Mirtola ashram is a spot where people come to seek their inner selves. To seek a self that remains undisturbed and in balance with inner as well as the outer world. And to explore all the questions you have to find in your life. Radha Krishna temple is in between the ashram found by Yashoda Ma and Shri Krishna Prem. The ashram mainly has its history rooted in three main gurus.
The first guru was Sri Yashoda Ma (1882-1944), highly influenced by her spiritual family background, she was drawn towards spirituality from a very early age. Married to Dr. Gyanendra Chakravarti, who was deeply spiritual himself, always encouraged his wife to follow her path of self-knowledge. They had four children. Dr. Chakravarti invited Shri Krishna Prem (Ronald Nixon) and he stayed with them in the Guesthouse and was a part of the family.
She was enlightened with a vision "Unity of Being" around 1924, after which she wrote to Ronald Nixon that " what you are seeking, I have found". After which she named Ronald Nixon as "Shri Krishna Prem" (1898-1965) which became the second guru of Mirtola ashram and they together started their spiritual journey serving people and seeking their vision.
After they found the perfect land for the temple, the temple was built with difficulties that prevailed in rural areas. The Mirtola ashram was finally consecrated in 1931.
As Yashoda Ma's teaching reached people via their books, few disciples came to the ashram. Some cottages were built and farming started in a nearby land. The community started living in the ashram itself growing food and raising animals. Sri Yashoda Ma also started a school in the village to educate local children which afterward became successful.
But due to Ma's bad health, she could not continue to serve the children due to which a local school was implanted at Panuwanaula which is now an Gandhi Inter College Panuwanaula.
Ma passed away in 1944 after which Shri Krisna prem took charge of the ashram. The third guru was Sri Madhava Ashish (1920-1997), following his guru Shri Krishna prem he intensely sought for his inner self for 20 years.
He along with Shri Krishna prem further contributed his life to Mirtola ashram. After the passing of Sri Madhava Ashish, his step son and his follower, Sri Dev Ashish.
Mirtola Ashram Tourism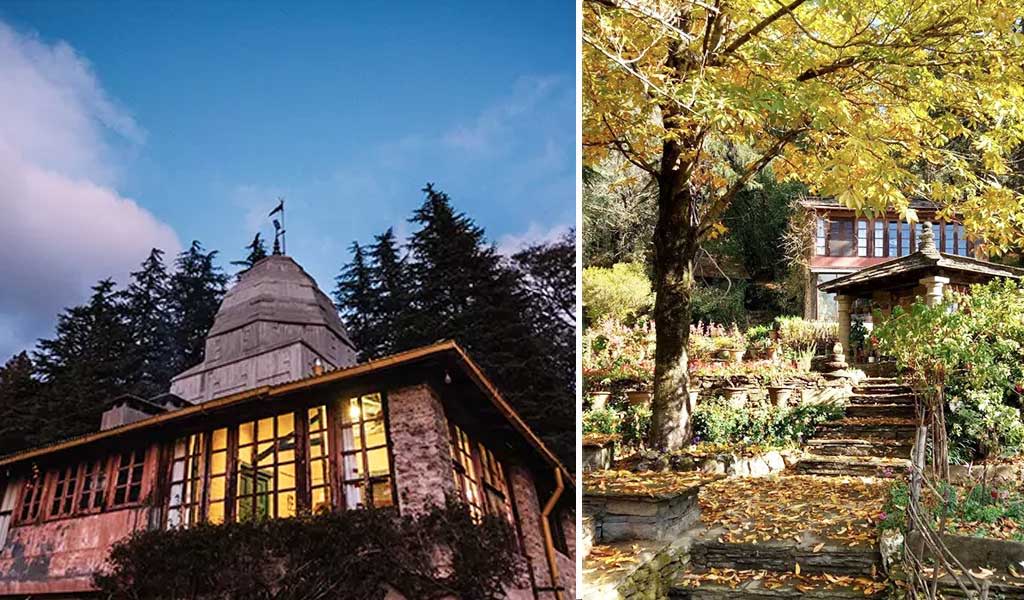 This place is an attraction for all spiritual seekers from all over the world. Surrounded by so many other attractions, it makes a combined package for travelers. 
Visiting Mirtola ashram is definitely divine and inside tourists can feel a calm and peaceful environment to sit and enjoy the beauty of such a place. Usually, there is someone to take care of the ashram but if there is no one then caretakers must help you with any queries related.
On the time when I was visiting the ashram, we met with a lady living for that timespan in the ashram. She allowed us to have a visit to Krishna temple. The ashram is well maintained with beautiful flowers around.
But as the gurus have passed away and left behind an ashram which remains calm and silent as if it is telling the stories of the past when its spiritual pillars were supporting the ashram and made it alive. Still, the ashram remains as it is with all the enlightened beings it has seen.
Things to do in Mirtola Ashram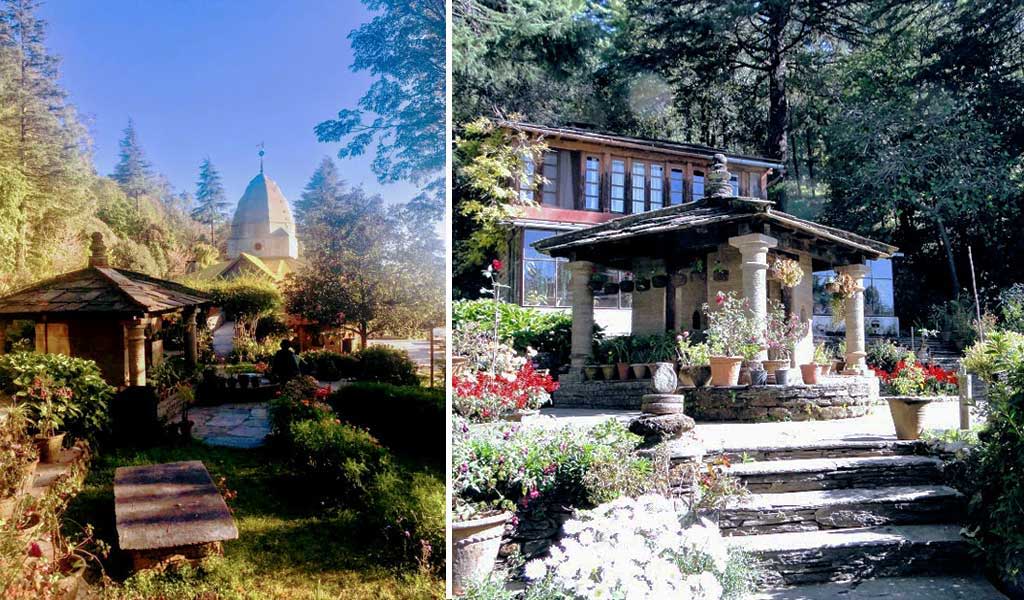 1. Yoga and meditation in Mirtola Ashram: 
Mirtola Ashram is a remote place and is best for spiritual expansion for any individual. You don't need to attend any special classes and pay for this when nature is all around you. Just find the best spot for yourself and set yourself up for the day.
Hiking  in Mirtola ashram: 
An uphill hike of 3 km through beautiful pine forests from Jageshwar Dham Temples. People can also enjoy an epic view of Himalayan peaks that can be seen from Vriddha Jageshwar & Jhandi Top. 
Trekking  in Mirtola Ashram: 
People can Trek in Mirtola Ashram enjoying the flora and fauna of the village. Arrange your trip in the most adventurous manner where after tracking you can further move to nearby places like Vridha Jageshwar, etc
Bird Watching  in Mirtola Ashram: 
Mirtola Ashram is an awesome destination for birding. So many Himalayan birds flow to this Village in the winter season. So few birds like Himalayan Vulture, Steppe Eagle, Bonell's Eagle, Mountain Hawk Eagle, Mountain Scoop Owl, etc can be seen in this season. Enjoy a picnic with your group and make the most out of this village's natural beauty and weather.
Photography  in Mirtola Ashram: 
Capturing the amazing beauty of Mirtola Ashram should surely be added to your list.Beautiful Views of mountains from the Top of Jhandi Top will make your day and beautiful memories.
Camping  in Mirtola Ashram: 
What can be more magical than a starry night and breezy weather with your clan? Plan awesome camping either by your own source or you can contact local camping planners in Jageshwar.
Sightseeing  in Mirtola Ashram: 
Apart from the beautiful Mirtola Ashram, there are many places nearby that you must visit. It will take a maximum of two days to plan proper sightseeing including all nearby places.
There are mainly eight main attractions nearby that can be covered like Dandeshwar Temple, Lakulisha, etc. You can learn a lot about these hidden gems with our local guide.
How to Reach Mirtola Ashram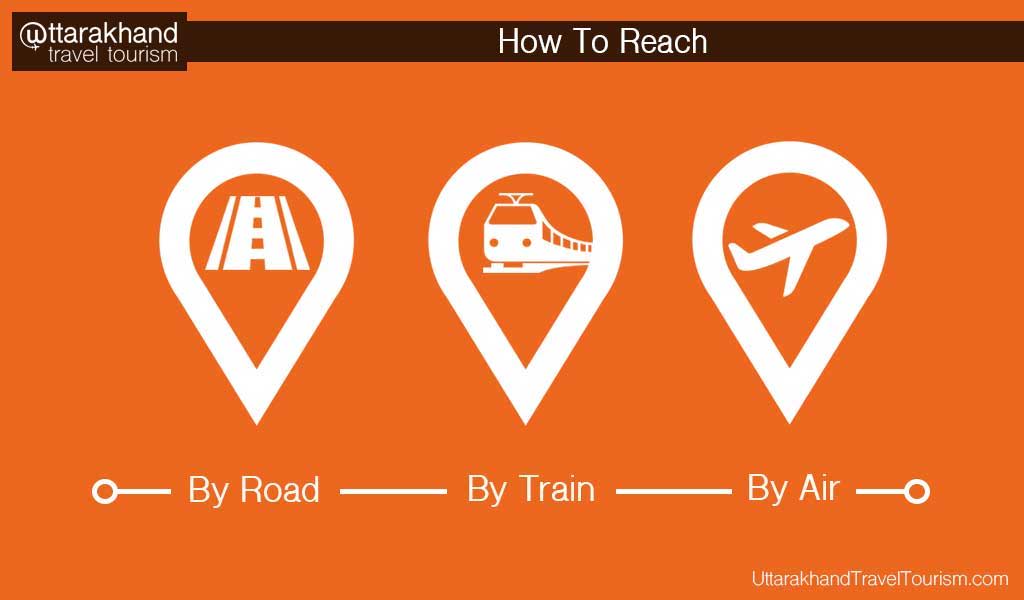 Kunja Gunth village is remotely situated. So people can use below mediums to travel as per their planned budget:
Mirtola Ashram By Air: People can reach Pantnagar airport as it is the nearest airport to the city. People can also take flights from Indira Gandhi International Airport to Pantnagar airport. Pantnagar is approximately 150 kilometers away from Kunja Gunth.
Buses, taxis, and Volvo cars are easily accessible till Haldwani from Pantnagar airport. This is an international airway so tourists from outside India can also reach Jageshwar through Pantnagar airport.From Panuwanaula you will have to hike for about 20 min to reach Mirtola Ashram.
Mirtola Ashram  By  Train: The closest railway station is Kathgodam. The railway station is at a distance of 125 kilometers from Kunja Gunth. Kathgodam railway station is well connected with Delhi, Howrah, and Lucknow.
One can buy tickets which cost around Rs. 150 up to Kathgodam. So, it is very important to make a reservation at least 2 months before for a comfortable journey. Taxis are available at the station to the town as per your budget and luxury modes.
A taxi may charge about Rs. 4000 for one trip from Kathgodam station to Jageshwar. From Panuwanaula you will have to hike for about 20 min to reach Mirtola Ashram.
Mirtola Ashram By Road: Jageshwar is well-linked with destinations like Haldwani, Pithoragarh, and Almora and so on. Government undertaking roadways buses are operating on a regular basis from these places to Jageshwar.
Jageshwar is just 37 km away from Almora from where one can easily reach the village. The distance between Delhi and Jageshwar is around 400 kilometers. Buses also run from ISBT Gate Delhi to Haldwani and Almora as well. From Panuwanaula you will have to hike for about 20 min to reach Mirtola Ashram.
Mirtola Ashram Architecture

Mirtola Ashram is a sixty acres area with Radha Krishna Temple in between approx 30 km from Almora, a well-known town in the State of Uttarakhand near the borders of Tibet and Nepal. Ashram has its own boundaries that are protected by wires across the Village.
The ashram is covered and well nurtured by flowers and proper maintenance by its caretakers. Cottages are built in the ashram as many seekers came in this ashram and were enlightened, formed a community and were living and teaching together. All the above facts have been referred from the Mirtola Reflection Website.
There is something about this place that makes you want to come back to it just to experience the silence that prevails outside while listening to your inner Chaos.
Do share any information that I may have missed in below comments, which we can include in our further segment.