The Famous Sweets of Uttarakhand
In India, sweets have a special place in every culture and so in
Uttarakhand's Culture
. Sweets are presented in different celebrations as well as holy occasions too.
Uttarakhand is no less when it comes to the variety of desserts this state celebrates. Every pooja, festivals, weddings, family gathering, and many events are unfinished without these sweet delights. This State is not only famous for its amazing sweets but is also known for the
Famous Food of Uttarakhand
.
Though it was very hard for me to categorize which sweets and desserts to put on my list and which ones to exclude, as we have so many varieties. Below are
the top 10 Uttarakhand famous sweets
from my personal list.
List of  Top 10 Uttarakhand Famous Sweets of Uttarakhand :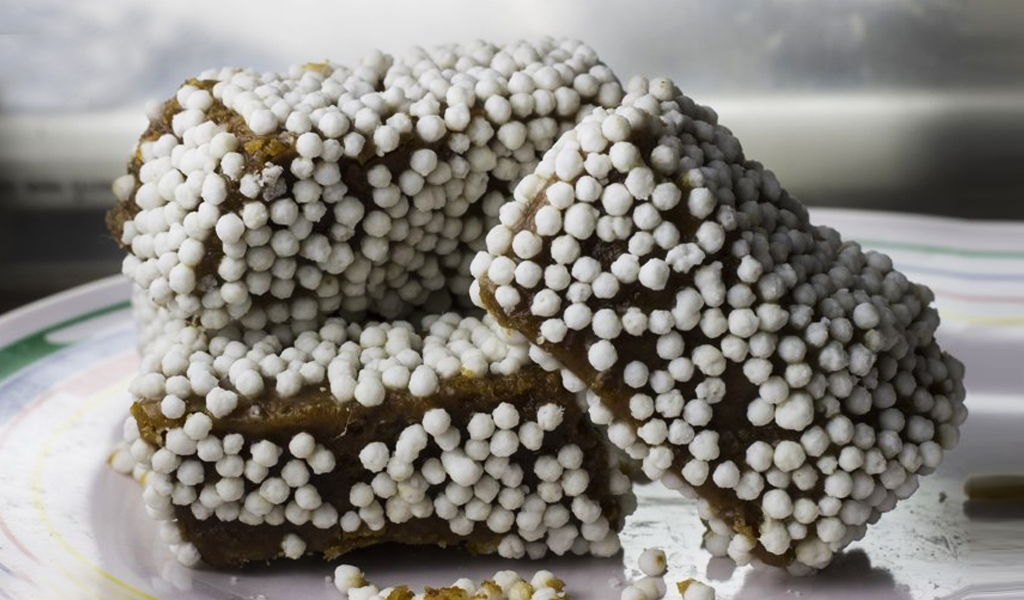 Bal Mithai is the most famous sweet in the Kumaon region, especially around Almora. Kheem Singh Mohan Singh Rautela Sweets is one of the most famous shops in Almora, near the bus Station, Mall Road, Roadways, Almora,
Uttarakhand
263601. Here you can have all the well-known
sweets of Uttarakhand
.
Bal mithai is basically a brown chocolate-like fudge, coated with white sugar balls which enhance its beauty visibly. It's a trend to take bal mithai as a visiting gift whenever visiting any of your relatives in that region. It was the invention of Lalla joga ram shah of lal bazaar in the early 20th century.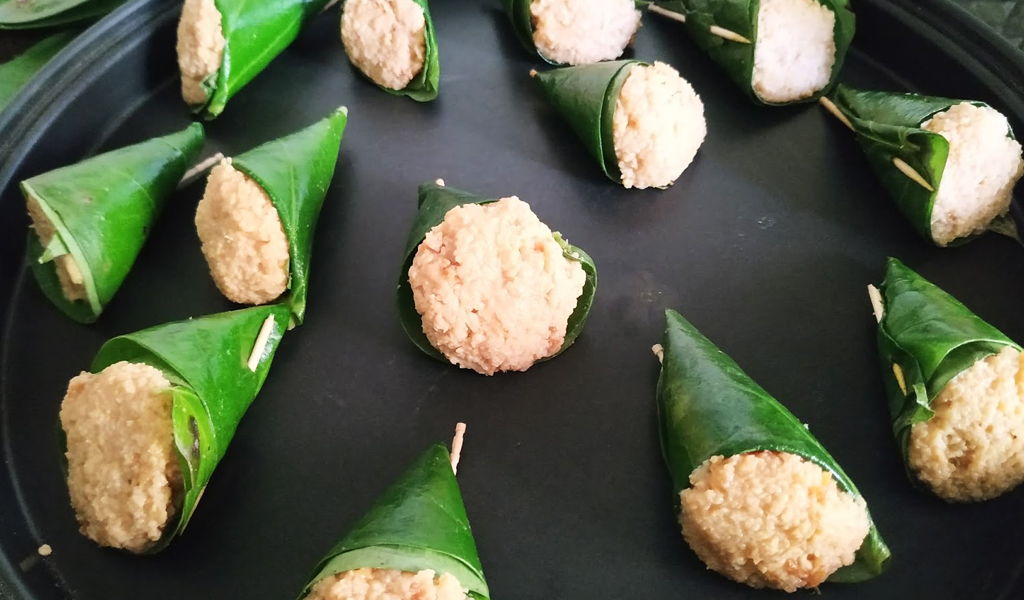 Singori is a widely known sweet dish in Uttarakhand. The first time I tasted this sweet, it usually tastes like Khoya. But the flavor was much more enhanced with a sweet mild crust. Singori also called Singodi is made with khoya and wrapped in Maalu leaf.
It is usually cone-shaped but I often wondered why they can't reshape it. Just kidding! This is a sweet delight that's best as it is and is available in Almora, the Kumaon region of Uttarakhand.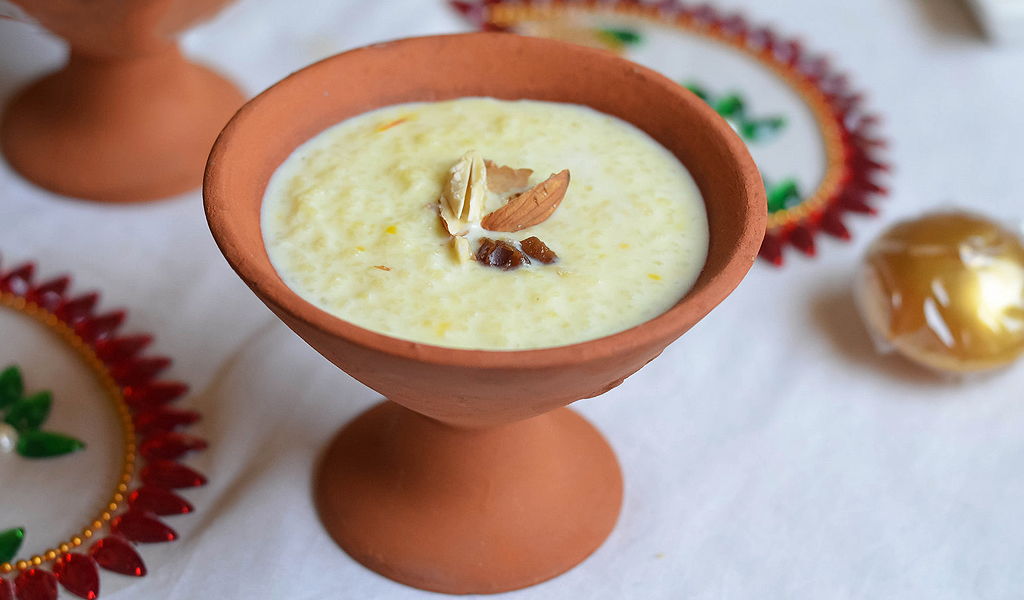 This dessert is made with "Jhangora", a type of millet grown in the
state of Uttarakhand
. This is an inseparable part of Garhwali cuisine, especially on special occasions and festivals.
It is basically prepared in milk and its thick texture will definitely make you ask for one more.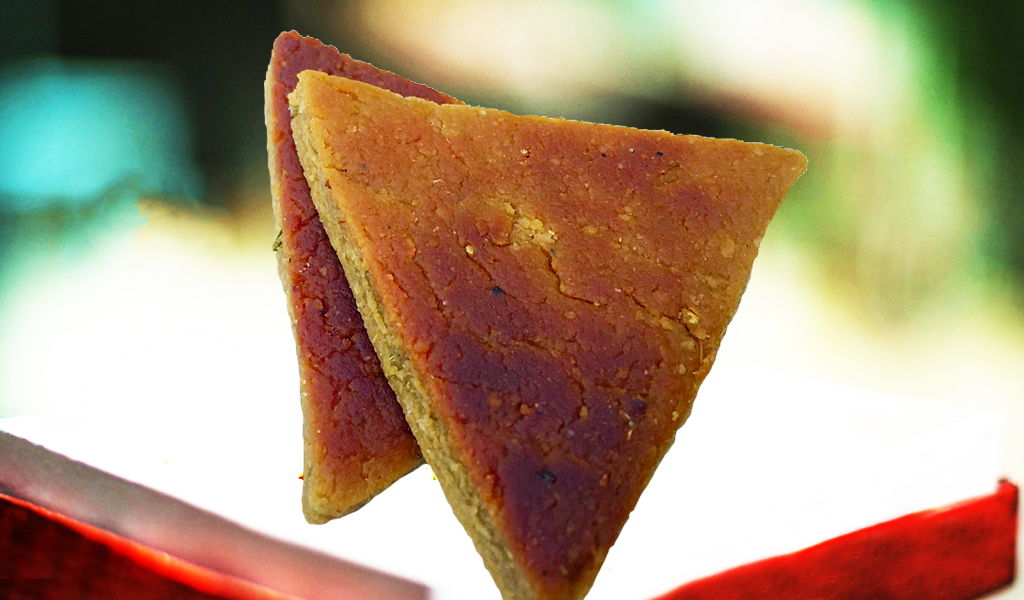 Roat is a sacred meal of the state of Uttarakhand mainly prepared at the time of Pooja and marriage and then served as Prasad.
Roat is a fried thick shallow bread made up of wheat flour mixed with milk and jaggery.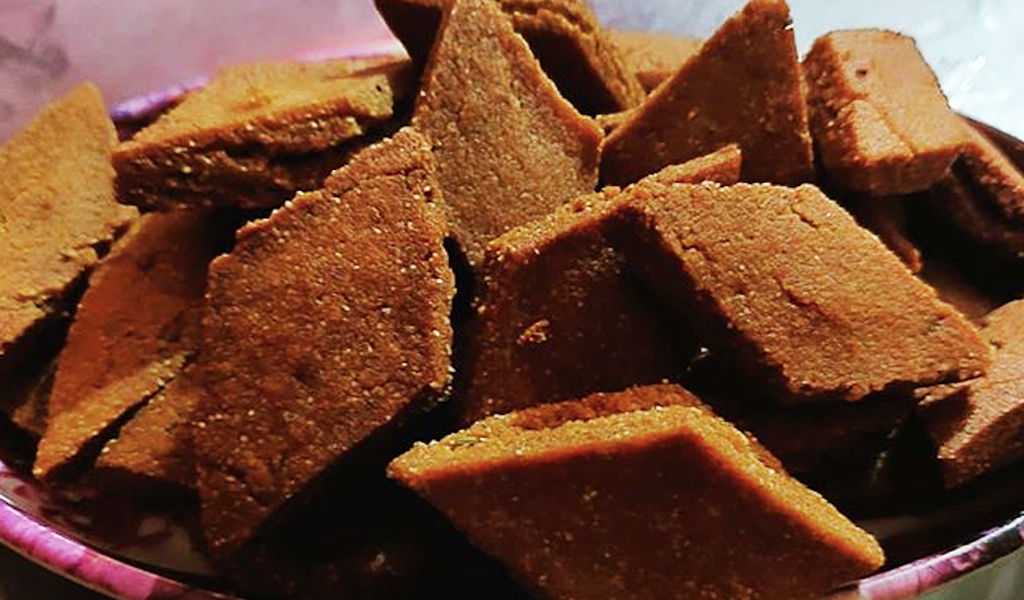 Khajoor locally called Rotana is a fried cookie made up of wheat flour, milk, suji, fennel seeds, and jaggery.
Rotana is served in cultural events and festivals. Khajoor is also prepared at the times of the "Makar Sankranti and Holi" festivals.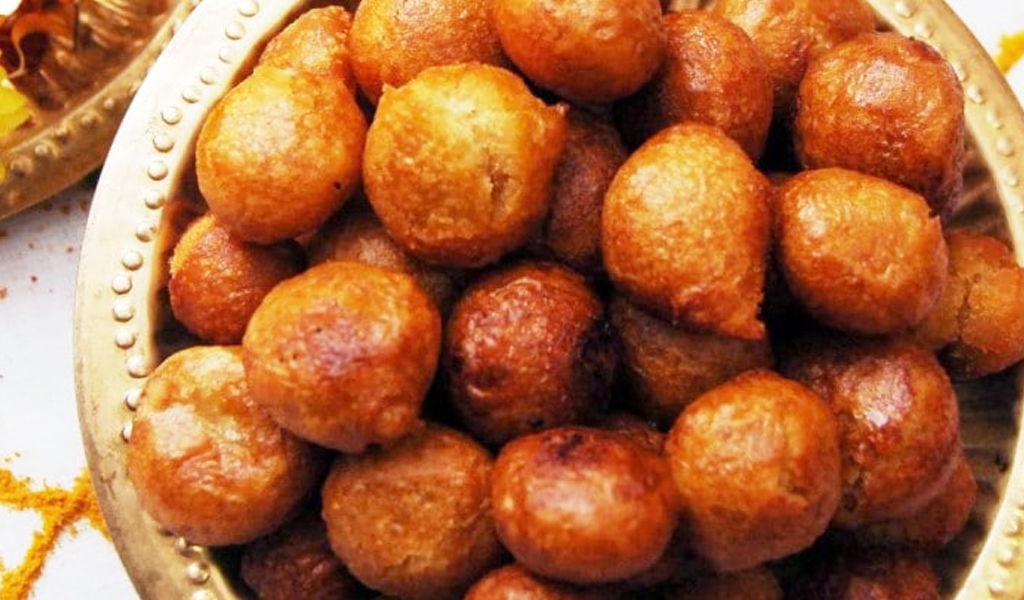 It is a sweet local snack made of jaggery and traces its origin to the Garhwal. This dish is highly popular among tourists and visitors. This is a very common dish you will find in this state and is extremely easy to prepare.
Finally, Gulgula has found its own place in the delicious Sweet dishes of northern India.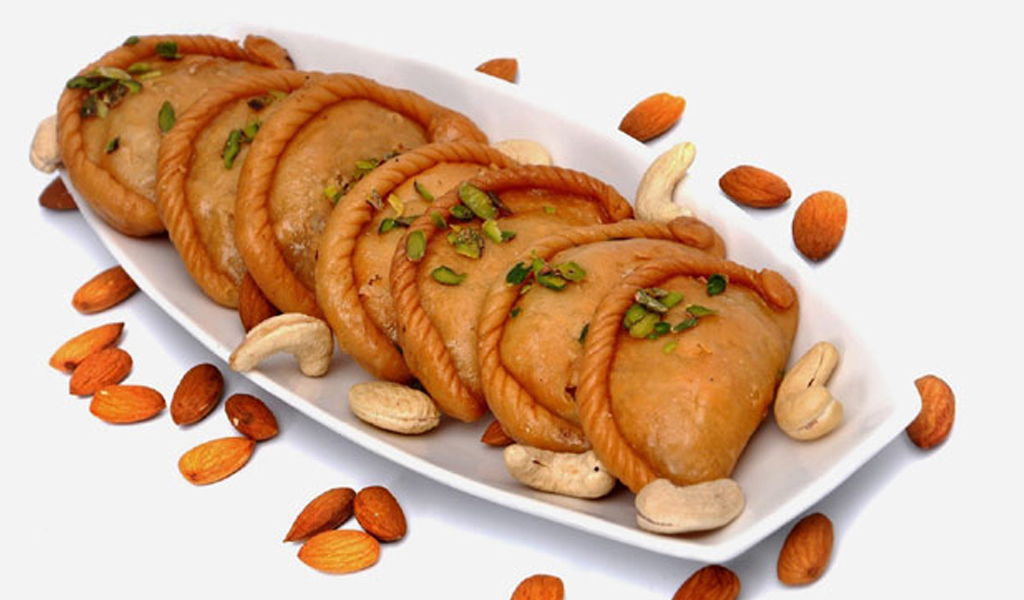 Gujia is one of the celebrated desserts of Uttarakhand specially prepared for the festival of Holi.
A gujiya also called pedakiya is a sweet deep-fried dumpling, native to the Indian subcontinent, made with suji or maida stuffed with a mixture of khoya and dried fruits.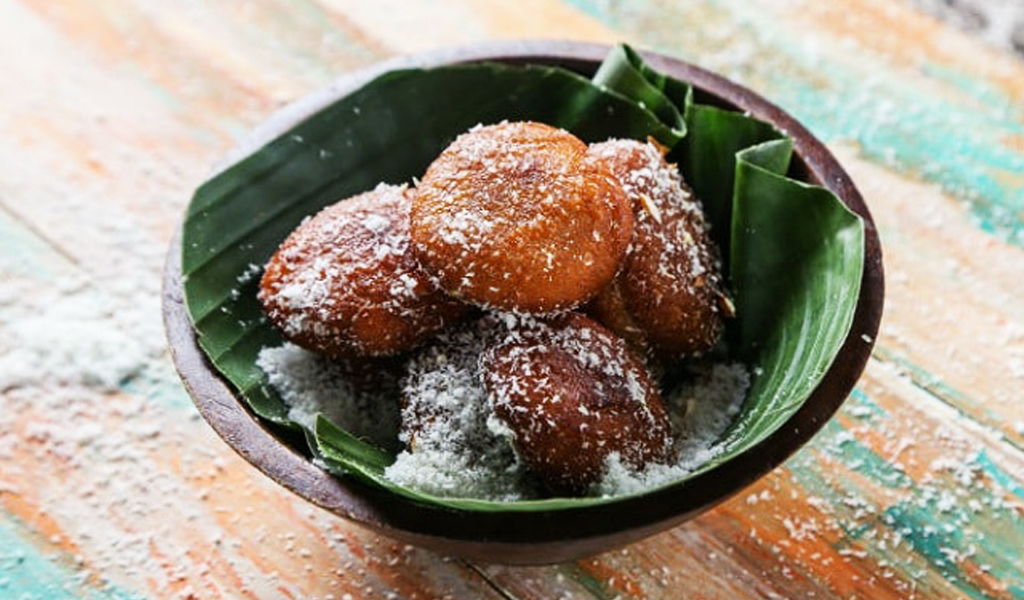 Arsa is one of the most famous sweets of Garhwal and the Kumaon region of Uttarakhand, specially prepared during wedding occasions and also presented at the time of visiting.
No festival or occasion is complete without the presence of this dessert. It is one of the most celebrated sweet dishes and occupies a permanent place in every household in the state.
This sweet dish is low in calories and high in taste which will make your taste buds addicted to it.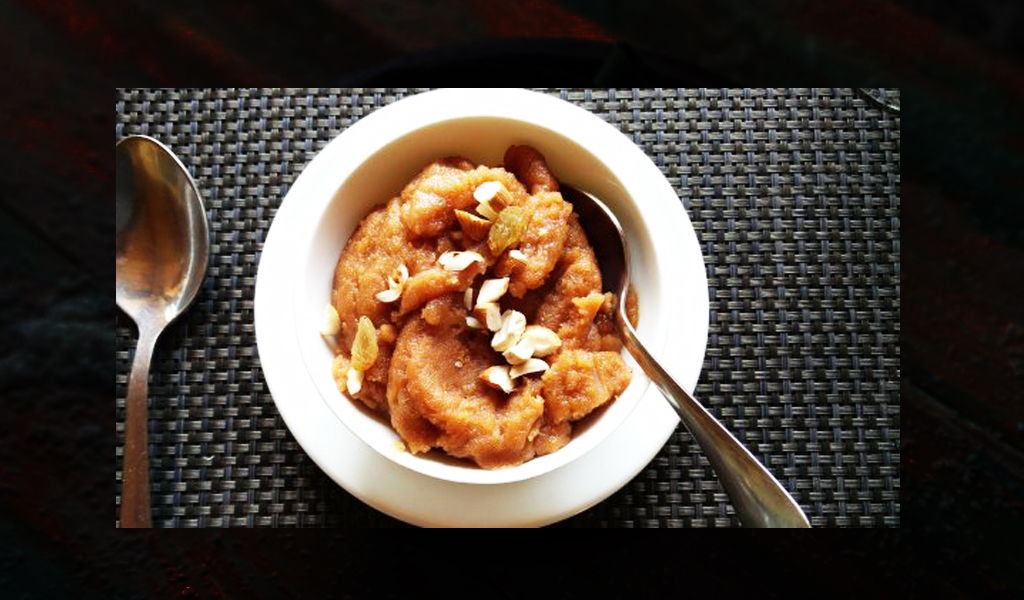 Kumaoni Halwa or Pahadi halwa is totally different from the others.The yogurt gives it a bit of tangy taste and the crust gives it a bite.
Halwa is a type of pudding basically made up of wheat flour, and rice flour, with some pulses and vegetables too. But here in the State of Uttarakhand, halwa is made from jaggery, wheat flour, and suji.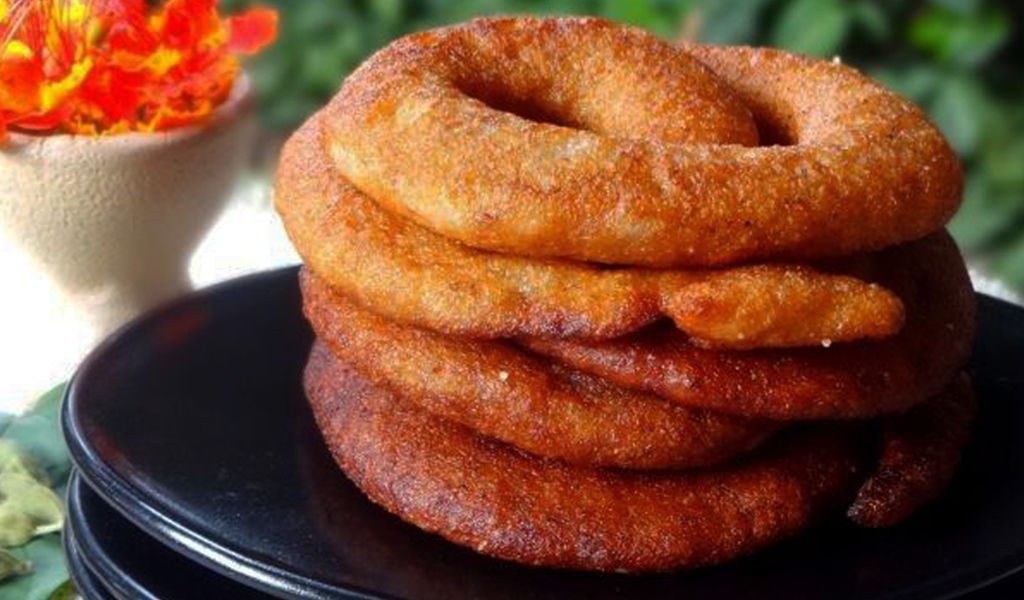 Singhal is also one of the celebrated recipes in Uttarakhand. It is a deep-fried snack very popular in that region.
Made with salmonella, yogurt and banana served with tea makes a perfect combination. A similar sweet dish also called Maal pua is also one of the common desserts in northern homes.
I hope this blog has made you crave the sweets of Uttarakhand. So next time whenever you visit, must try a few from the above list.
Do share any information that I may have missed in the below comments, which we can include in our further segment.
You May Also Like to Read Related Blogs
For all the foodies currently reading this blog, we have a special Jageshwar food package for you below:
Hope you enjoyed reading this
Blog