Garjia Devi Temple
The Garjiya Devi Temple, dedicated to Goddess Parvati, is a well-known Hindu pilgrimage site. This temple is in Garjiya village near Ramnagar, on the outskirts of the Corbett National Park. 
This must-see temple is perched on a ledge in the middle of the Kosi River and is a must-see attraction.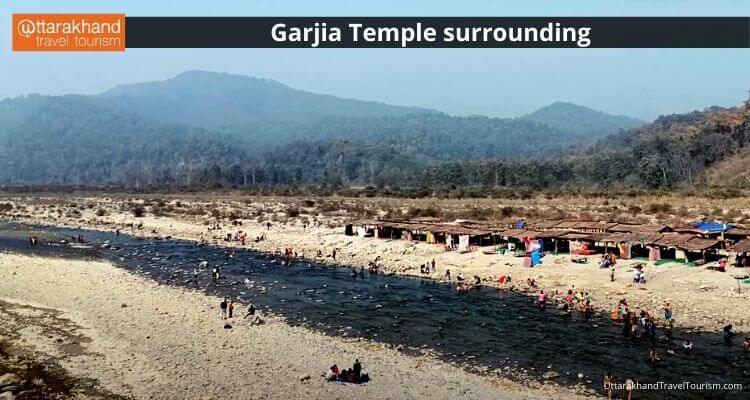 A steep staircase leads to the top of the temple, where a 4.5-foot-tall idol of Girija Devi can be found.
It's time to take a break from the forest, natural beauty, and heritage of Ramnagar and engage in some spiritual practises. The Garjiya Devi temple is located on the banks of the Kosi River and is reached by a steep climb atop a rock via a flight of stairs.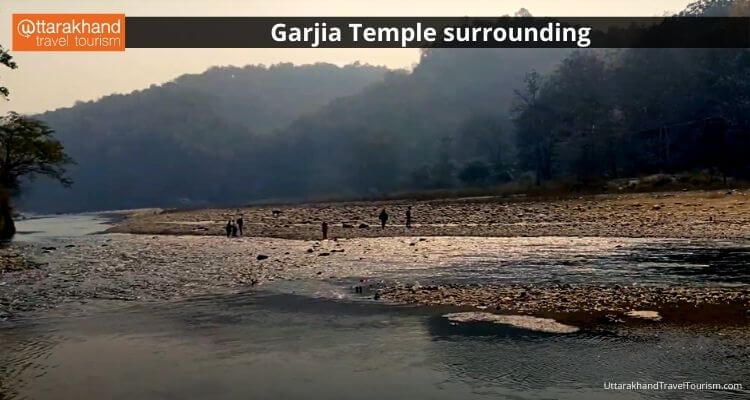 Garjiya Devi, God Giriraj's daughter and Lord Shiva's wife, is honoured at this Shakti shrine.The temple is one of the most famous and sacred temples in the area, and it is located in Garjiya Village.
Locals have a lot of confidence in this temple and believe that if they pray here, their wishes will be granted. Devotees also worship Lord Shiva, Lord Ganesha, and Goddess Saraswati here, in addition to the main goddess.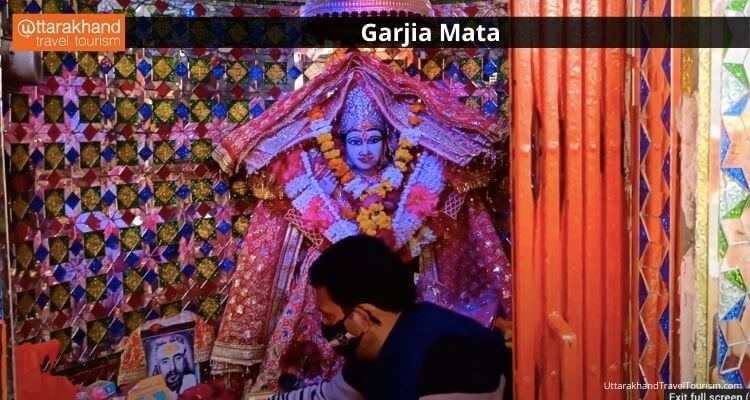 Along with stalls selling pooja products for deity worship, there are also stalls selling food and tea. 
The view from the top of the rock, where the temple is located, is spectacular, with the mountains and the Kosi River contributing to the beauty.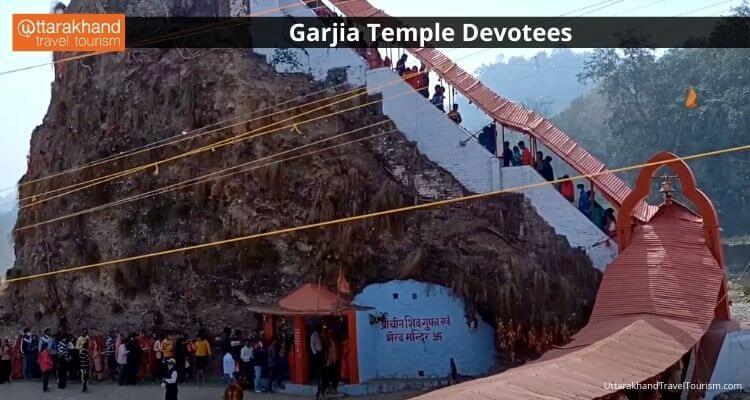 Many people sit by the river and admire the serene beauty that surrounds them; however, the water level increases during the monsoon, so a visit during this period is best avoided.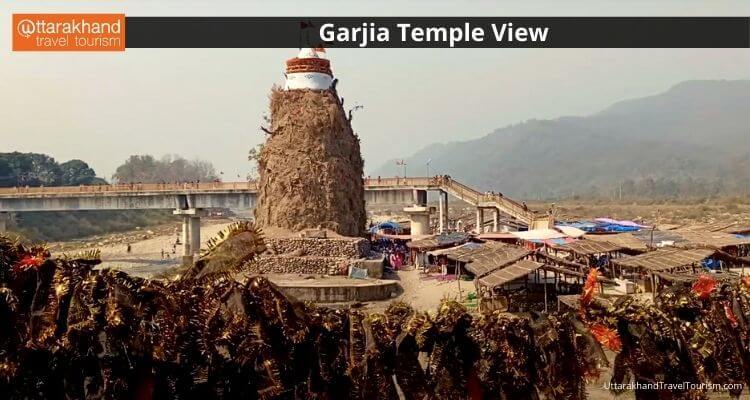 This temple attracts a large number of devotees; however, the number peaks during Kartik Purnima, the festival of lights, when the entire temple is filled with beauty and devotion.
How to Reach Garjiya Devi Temple
The Garjiya Devi Temple is 13 kilometres from Ramnagar and 75 kilometres from Nainital.
From Ramnagar, one can take a taxi or a bus to Garjia Temple.
Ramnagar Railway Station (13 km) a from Ramnagar
Pantnagar Airport or Delhi IGI Airport are the closest railway stations and airports, respectively.
Garjiya Devi Temple Timings
Tourists can visit the temple throughout the year, except during the monsoon season when the water level in the river Kosi rises. From 6 a.m. to 12 p.m. and 4 p.m. to 8 p.m., the temple is open.