Corbett Fall
The Corbett Waterfalls, which drop 60 feet from a height of 60 feet, are nestled in a dense teak wood forest and provide a welcome break from a tiring safari. A picnic can be enjoyed in the field surrounding the waterfall. Since there are no restaurants nearby, bring plenty of water and food while visiting the waterfall.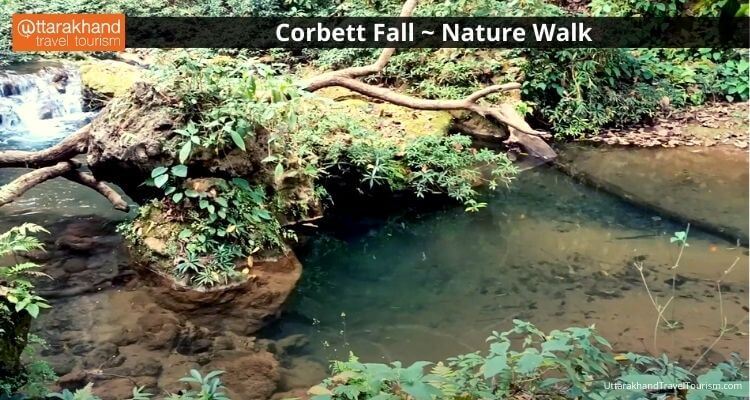 Corbett Falls, 3 kilometres from Kaladhungi, is a natural welcome with the sound of water. The cold, clear water cascading from a great height is a sight to behold. Above all, the path leading to Corbett Falls will enchant you even before you arrive. The gurgling sound of Corbett Falls is accompanied by the chirps of hundreds of birds as it cascades down from a height of 20 metres.
Camping, picnicking, and relaxing are all popular activities in the Corbett Falls area. The guests have been provided with basic amenities by the forest authorities. Daily transportation services are available here, allowing nature lovers to enjoy the scenery in comfort. Feel the peace and tranquilly all around you, and feast your eyes on the lush greenery that surrounds you, with birds chirping in the distance.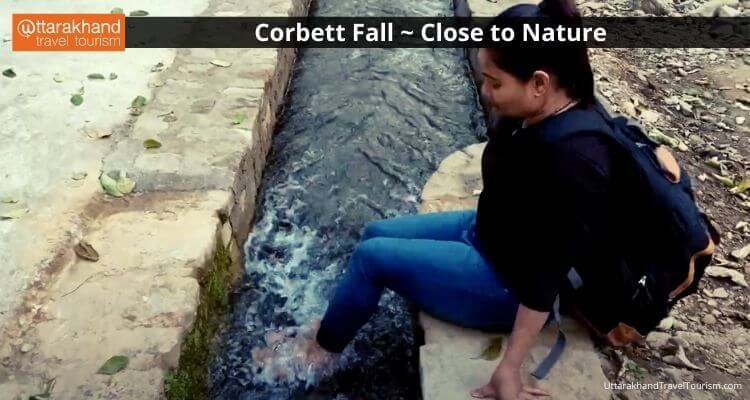 Corbett Fall is unquestionably beautiful, with rustling leaves and eerie silence enticing every visitor. The vast area surrounding the water falls offers excellent parking and camping opportunities. It's a lovely place for a picnic. The 'Nature Walk' museum is a nearby attraction where visitors can encounter pure nature in its primitive style and tranquilly.
How to reach Corbett Waterfall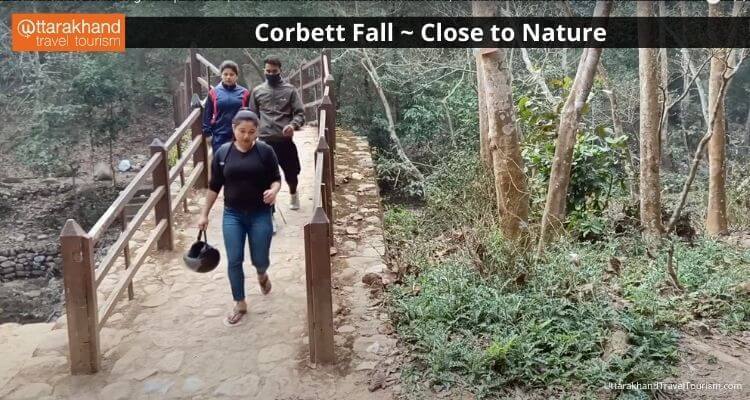 By Air: Pantnagar Airport, located 80 kilometres away, is the nearest domestic airport. Nearest International Airport is in Delhi.
By Train: Ramnagar is the closest railway station.
By Bus: Motorable roads link the park to all major destinations within and outside the state. To get to the park, visitors can easily hire a private taxi or take one of the park's state-run buses.
Corbett Waterfall Ticket and Timings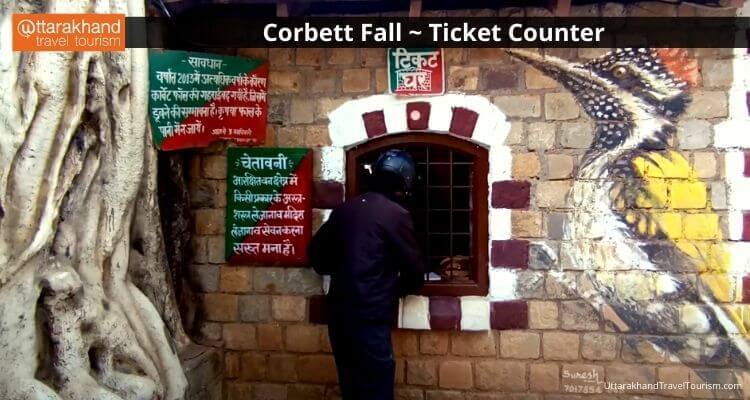 Sunday to Monday :  8 A.M to 5 P.M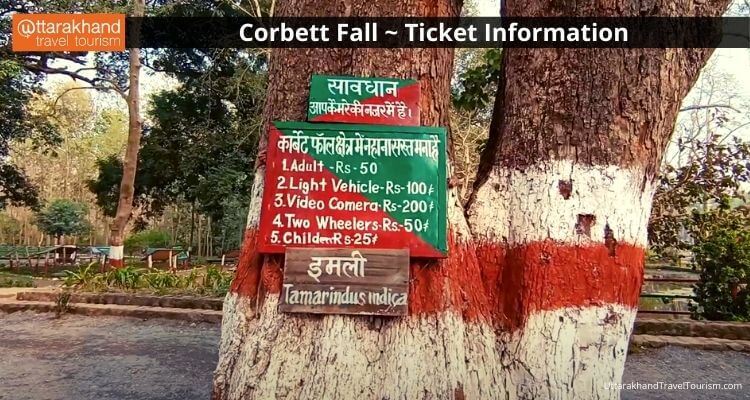 Entry Fee:              INR 50 Per Person
Vehicle Parking :  INR 50 (2 Wheeler ) and INR 100 (4 Wheeler)