Pilgrimage of Uttarakhand
Uttarakhand is gifted with a beautiful landscape in the form of mountains and holy rivers, it deeply proves to be a divine experience both spiritually and religiously.
Uttarakhand is known for
Char Dham Yatra
described with the four dhams combined,
Kedarnath
(Lord Shiva Temple), Badrinath (Lord Vishnu Temple) Gangotri (Holy Origin of the Ganga River), and Yamunotri (Holy Origin of the Yamuna River). Lose oneself to the divine path, and obtain propitiation. The state has many other pilgrimage sites as well.
Best Season to Visit Uttarakhand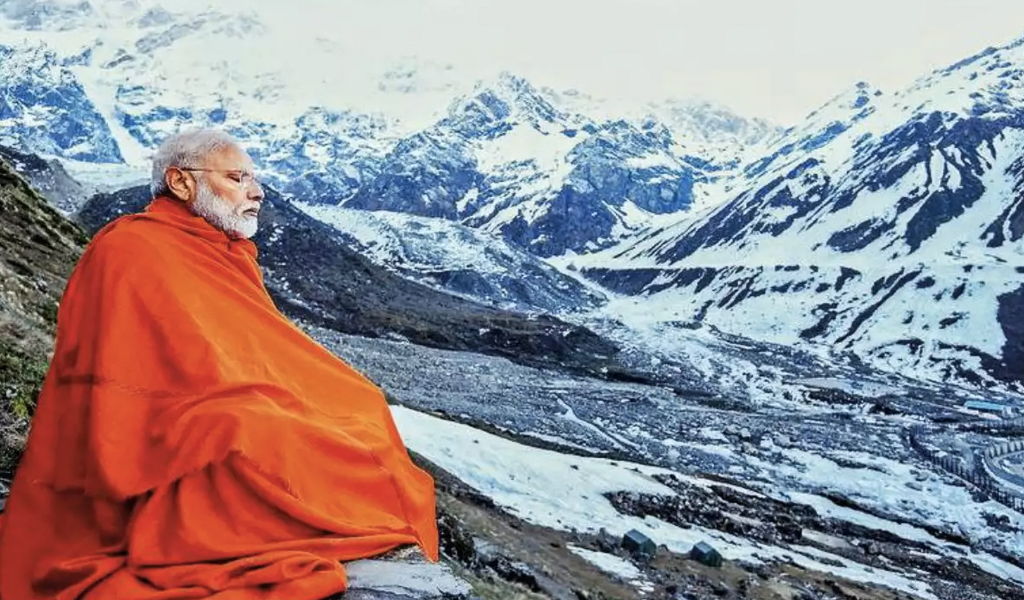 Uttarakhand is one of India's top tourist and holiest pilgrimage destinations, drawing many tourists and devotees from all over India and around the globe.
The snow-capped hills, tropical hill stations, and lush jungles constitute the place's key highlight. You can plan a trip to Uttarakhand all year long, but the best time to visit Uttarakhand is during the summers and winters.
1. Summers in Uttarakhand (March-June)
The temperature in the summer season varies from 20 degrees Celsius to 35 degrees Celsius. Travelers can discover destinations like Nainital, Auli, Almora, Rishikesh, Ranikhet, etc … utter shock-inspiring beauty, gorgeous sunsets and weather make every tourist feel good.
2. Monsoon in Uttarakhand (July-September)
Monsoon is gratifying and refreshing in the state of Uttarakhand. Tourists can enjoy the greenery and natural beauty of destinations such as Dhanaulti, Mussoorie, Lansdowne, Etc, leaving you feeling calm and relaxed.
The state receives optimum rainfall throughout July and August, beware while traveling to Uttarakhand this season due to the possibility of landslides.
3. Winters in Uttarakhand (October-February)
The temperature in the winter season ranges from 3 degrees Celsius to 15 degrees Celsius. The primary attractions to visit in Uttarakhand during this season are Haridwar, Auli, Nainital, Valley of Flowers, Almora, Dehradun, and Ranikhet. Some of the tourist destinations during most of the winters are unavailable to travelers due to heavy snowfall.
Best 12 Pilgrimage Destinations in Uttarakhand
The state of Uttarakhand is also admired as the 'abode of the god's due to the enormous amount of uncountable ancient temple sites that exist in Uttarakhand.
The divine temples of Char Dham, Holy Panch Prayag, Lord Shiva's Panch Kedar, Lord Vishnu's Panch Badri, and countless many world-famous shrines are sited in the state of Uttarakhand.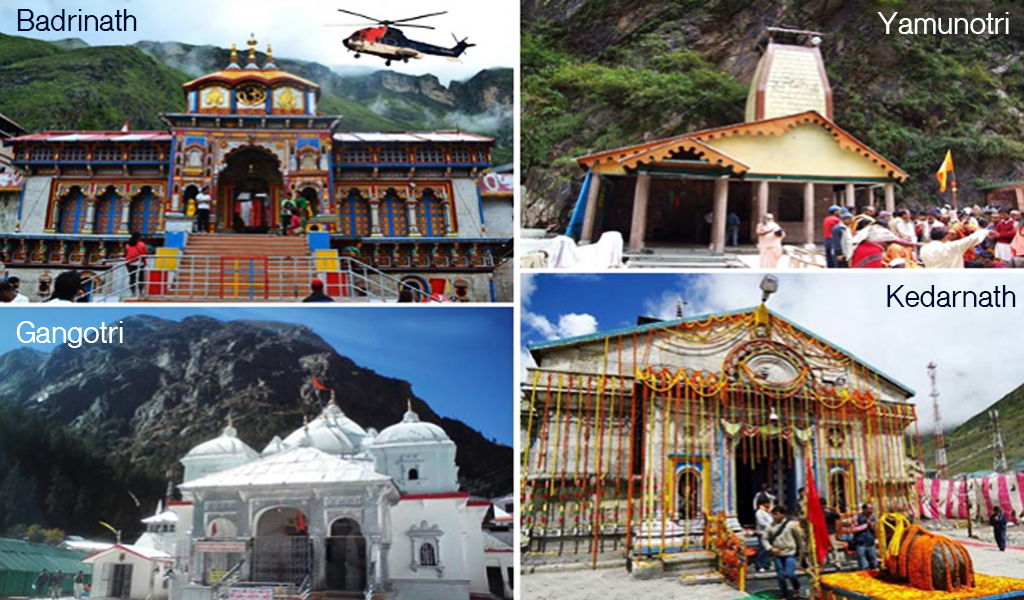 Pilgrimage destinations namely Yamunotri, Gangotri, Kedarnath, and Badrinath, collectively known as Char Dham, are perched on the peaks of the Himalayas.
Chardham
attracts the highest number of pilgrims and therefore becomes one of the most significant destinations for religious travel in Northern India.
Kedarnath is pledged to Lord Shiva and is a part of the Kedar Panch.
Kedarnath is the northernmost Jyotirlinga and is near the source of the holy Mandakini River. Badrinath is devoted to Lord Vishnu. It lies on the shore of the Alaknanda River. Lord Vishnu meditated here while Lakshmi, his mistress, took the form of a berry tree (Badri) to give him shading.
Gangotri devotes itself to the Goddess Ganga. The name was taken from the legend of the penance of the ancient King Bhagirath who succeeded in taking her from heaven to earth.
Yamunotri is devoted to the goddess Yamuna who goes along with the pilgrims to the bucolic Rawai Valley with high elevations. Bathing in the waters of the Yamuna is considered to preserve the devotee from premature death.
Undertaking this journey, one must be first prepared to undergo both mental and physical challenges on the roads of the Himalayas. The breathtaking beauty of the mountains sternly offers the travelers strength.
2. Panch Badri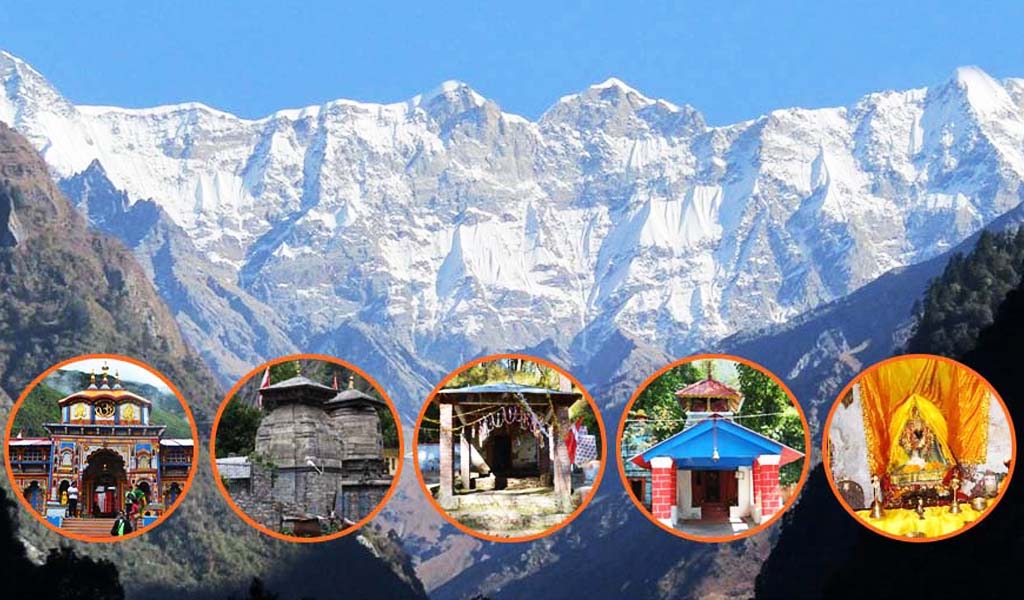 Indian Lord Vishnu is idolized in various forms at the Panch Badri Temple. Temples contributing to its numerous forms are Vishal Badri (Badrinath), Yogdhyan Badri, Bhavishya Badri, Vridha Badri, and Adi Badri.
All these temples are regarded to be the domicile of Lord Vishnu and encourage believers of Lord Vishnu from all regions of the country. In Badri Kshetra, Lord Badrinath is adored in five different spots and under five various names.
The Badrinath Temple has been well integrated by road to Rishikesh, Kotdwar, Dehradun, and Haridwar. The Badrinath Temple has been well integrated by road to Rishikesh, Kotdwar, Dehradun, Haridwar, and other crucial hill stations of Garhwal and Kumaon.
Vishal Badri (Badrinath) Badrinath is located in the Chamoli district, at an altitude of 3,133 m, wedged between both the Nar and Narayan Mountains, this domicile of Lord Vishnu is also one of 108 Divya Desams.
The shrines are believed to have been built in the 8th century by Adi Shankaracharya and have been refurbished from time to time by specific kings and dynasties such as Scindia and Holkar.
Yog Dhyan Badri is located in Village Pandukeshwar, a short distance from Hanuman Chatti and Govind Ghat. The Lord Vishnu established a spot here for Meditation, so it is called Yogdhyan. 
Pandukeshwar, situated at 1,920 meters above sea level, is named after Pandou's father. Even for the Utsava-Murti in Badrinath, Yogdhyan Badri is considered a winter residence if the main Badrinath temple is shut down. The pilgrimage to this place is often said to be incomplete without prayer.
Bhavishya Badri This ancient Vishnu temple is located in a village behind Tapovan, 17 km away from Joshimath, called Subhain. A trail through thick woods leads to Bhavishya Badri.
Some also claim it is the same ancient trail that led one along the Dhauli Ganga River to Mount Kailash and Manasarovar, too. It is worth noting that it is also possible to enter the temple on foot, as there are no motorways.
Vridha Badri is located in Animath Village, just 7 km away from Joshimath. Vridha Badri is said to be the place where Lord Vishnu appeared before sage Narada in the form of an old man who had performed penance here.
Hence the idol which presides over the temple is also in the form of an old man. It is also believed that Vridha Badri had been the place where the idol formed by Vishwakarma was enshrined and worshipped before Badrinath was named as one of the Chardham. This is also the only temple among the Panch Badri which remains open to pilgrimage throughout the year.
Adi Badri is located near Chulakot, 17 km from Karnaprayag. This temple is where the Vishnu devotees offered prayers during the winter season when Badrinath became unavailable. Adi Badri is a temple complex where the famed Adi Shankaracharya is also believed to have been founded. The complex's main temple is dedicated to Lord Vishnu who is installed on an elevated platform with a small pyramidal-shaped enclosure.
3. Panch Kedar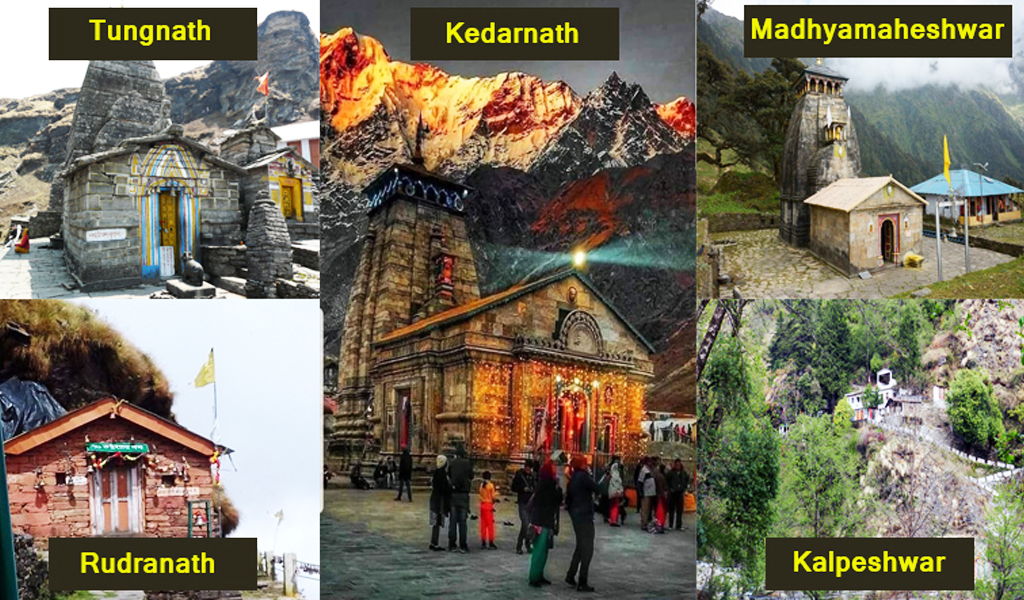 One of its rich past tales relates to a group of five Shiva temples known as Panch Kedar, which includes – Kedarnath, Tungnath, Rudranath, Madhyamaheshwar, and Kalpeshwar, among others.
These Lord Shiva holy sites are located in the Uttarakhand area of Garhwal. The origin story is largely traced to the Pandavas. Kedarnath shrine is set in a magnificent landscape of hills and forest covered with snow.
The temple contains a Shiva lingam in a conical form which is called Shiva's hump. Adi Shankaracharya founded the temple in 8/9th Century A.D; the Nearest road to Kedarnath is via Cab Gaurikund, after which a trekking trail of 14 km is taken to reach the shrine. The trek, though mainly steep, takes you across beautiful landscapes, always holding the spirits of pilgrims soaring
Tungnath can be reached in the Uttarakhand district of Rudraprayag, by taking a 4 km trek from Chopta. A mild hike, walking along the paved road to Tungnath, provides views of stunning peaks like Nanda Devi, Kedarnath, Chowkhamba, and Neelkanth. Lovely meadows and beautiful rhododendron flowers will welcome you at regular intervals.
Rudranath Rock temple, located at 2,286 meters above sea level, is where Shiva is worshiped as 'Neelkanth Mahadev. There are many sacred kunds around the temple, such as Surya Kund, Chandra Kund, Tara Kund, and Mana Kund. The amazing backdrop shapes the spectacular peaks of Nanda Devi, Nanda Ghunti, and Trishul. Compared to other temples at Panch Kedar, the trek involved is considered more difficult to enter.
Madhyamaheshwar temple is located in a spectacular green valley in Garhwal Himalayas village of Mansoona and is surrounded by stunning snow-covered peaks of Kedarnath, Chaukhamba, and Neelkantha. Trek from Uniana to Madhyamaheswar, which is about 18 km from Ukhimath.
The trek is 19 km long and it is easy to travel to Bantoli, the slope becomes steeper and a little difficult from Bantoli. The place where Madhyamaheshwar Ganga merges with Martyenda Ganga is also Bantoli. The place where Madhyamaheshwar Ganga merges with Martyenda Ganga is also Bantoli.
Kalpeshwar Lord Shiva is adored in his holy Jatas (Hairs) form in Kalpeshwar Temple. In ancient times when Pandavas had been battling Kurukshetra, it is assumed that their family and brothers were killed.
Then they sought Lord Shiva's forgiveness but Lord Shiva declined to accept them because he was sure that they were dishonest and committed a fratricidal sin. Thus Lord Shiva was an incognito ram.
Then Kedar appeared again in the divine form at the five places of Panch. This was the appearance of his Jatas (Hair Locks) in Kalpeshwar. In this location, Pandavas built a temple for worshiping and pleasing Lord Shiva.
4. Panch Prayag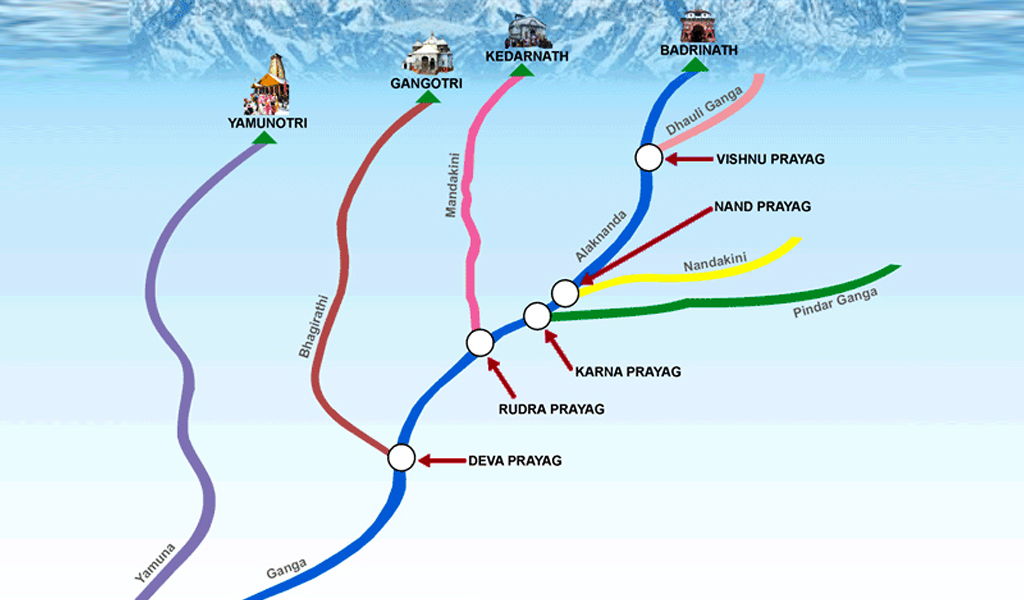 The Hindu mythology revealed that Earth was unable to overcome the Ganga power, as Goddess Ganga started to fall to earth to preserve mankind. Ganga was split into 12 channels to limit its power.
The siblings get united again after Devprayag into one channel. The river is known as the Ganga (Ganges) after the confluence of the Alaknanda and Bhagirathi in Devprayag. The five holy confluences, or Panch Prayag, which pilgrims visit for worship, form the other four.
The five holy convergences of the river are the second-most known phenomenon after Allahabad's Prayag. Devprayag is the first confluence on the way to Badrinath and then follows Rudraprayag, Karnprayag, Nandprayag, and Vishnuprayag.
Vishnuprayag: Dhauliganga, coming from the Niti Valley, joins the Alaknanda River at Vishnuprayag, which at this stretch of the river is also known as Vishnu Ganga. This fusion occurs at an average height of 1,372 meters, near Joshimath, in the Uttarakhand district of Chamoli.
Nandprayag got its name from the King of Yadava (Nanda). At this place, his commitment and loyalty to Lord Vishnu awarded him the blessing of having a son like Vishnu. And therefore he had to raise Krishna as a dad-foster. The confluence is 22 km from Karnprayag, and 194 km from Rishikesh, respectively. There is a famous temple at Nandprayag, named Gopalji.
Karnprayag is the location where the Pindar River amalgamates with the Alaknanda River, coming from the Pindar glacier. The holy confluence, situated in the Chamoli district, gets its name from Karna, the Mahabharata warrier. According to a widely accepted belief, this is the place where Karna meditated and got Kavacha and Kundal from his father, Lord Surya.
Rudraprayag commemorates Mandakini's fusion with Alaknanda. It is named after Lord Shiva, who is also known as Rudra, as many legends refer to Shiva on this site. A widely-promoted legend says Shiva was performing Tandava here.
The place where Narada meditated and is called the Narad Shila is believed to be a black rock situated at the site. There are temples of Rudranath and Chamunda Devi, and the holy confluence leads to a steep line of stairs connected with the temples.
Devprayag: While passing through the confluences at Vishnuprayag, Nandprayag, Karnaprayag, and Rudraprayag, Alaknanda encounters Bhagirathi here, and the holy river Ganga eventually comes to life. Devprayag is situated in the district of Tehri Garhwal, about 73 km from Rishikesh, and can be visited across the year.
Lord Ram and Laxman are believed to have undertaken penance over here to atone for their sins of destroying Ravana. Crafted in black granite, it houses a 15 ft image of Ram. The temple is surrounded on either side by four small temples, that belong to Annapurna Devi, Hanuman, Shankaracharya, and Garud.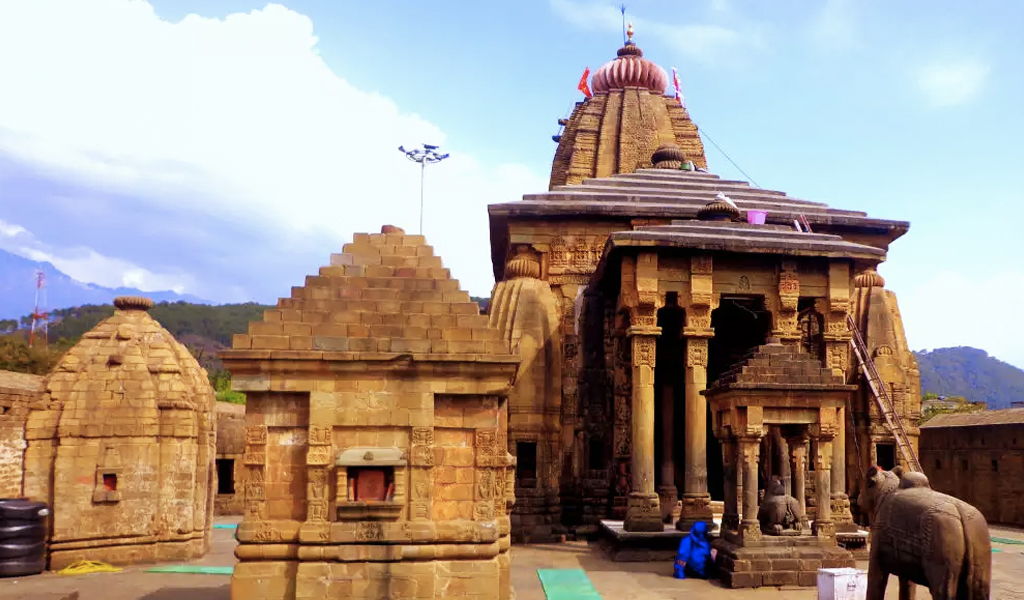 The temple is devoted to Shiva Vaidyanath (Lord of Physicists). It was founded in 804 A.D. by two merchant brothers-Manuka and Ahuka. Baijnath's temple has been linked with mystical Powers. The faithful believe that no earthquake can ever destroy the shrine. It is indeed a spectacular monument in the Beas Valley and gives its name to the rustic town that has existed from what was or has arisen.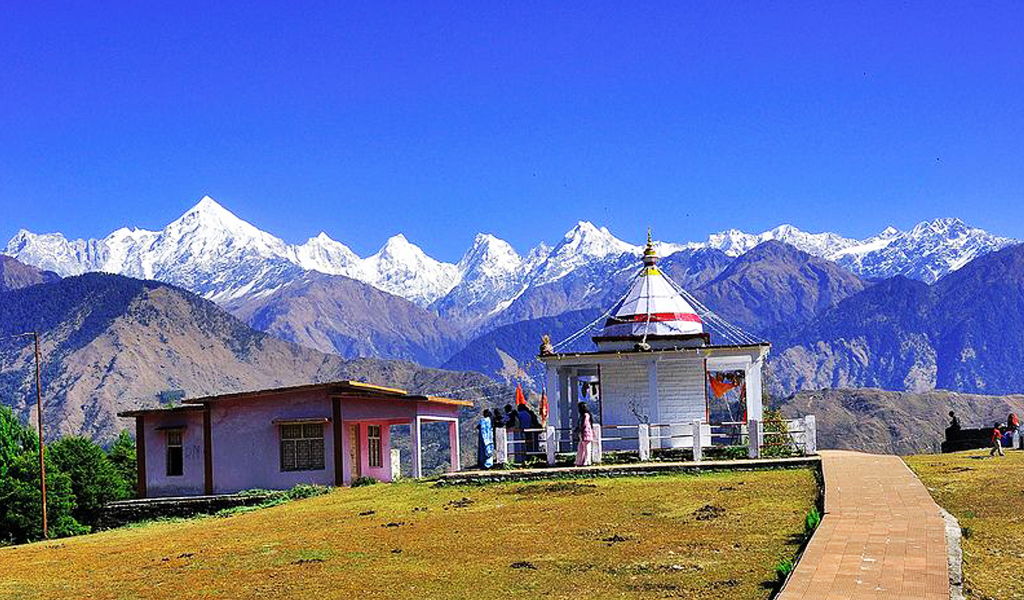 The Hallmark framework of traditional Kumaoni architecture is Nanda Devi's temple. This has been in existence for more than 1000 years.
Every year in August, the Fair Nanda Devi, which was started in the sixteenth century, continually delights all lovers of lesser-known myths and legends.
Nanda Devi
is the Supreme Goddess of Uttarakhand. Every year, in honor of Goddess Nanda Devi, a Fair is organized in September called the Nandadevi Fair, held in memory of Goddesses Nanda and Sunanda as a symbol of spiritual and material prosperity.
7. Meetha Reetha Sahib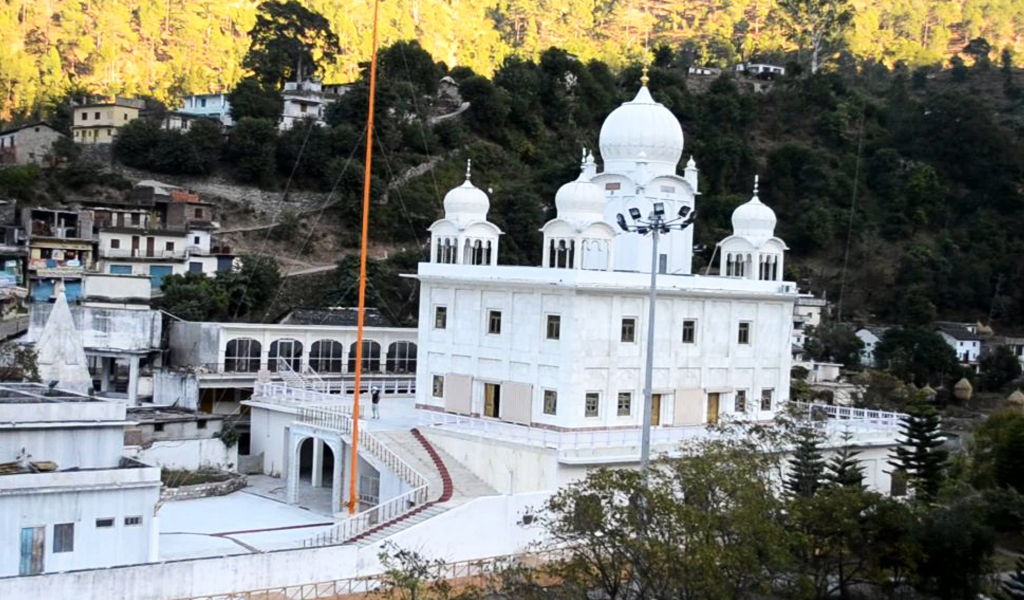 Gurdwara Meetha Reetha Sahib stands at the confluence of the rivers Lodhiya and Ratiya. It was founded in 1960 and is located near Deyuri village. This place had been visited by the founder of Sikhism, Guru Nanak Dev Ji.
He had a lot of spiritual dialog with the Gorakhpanthi Jogis who had been staying here. Guru Nanak Dev Ji plucked the Reetha fruit from the Reetha tree that had grown here as well.
Some trees are now on Gurudwara's premises. This is why they call this place Meetha Reetha Sahib. This place is considered a holy place for Sikhs because of its religious history.
8. Shri Hemkund Sahib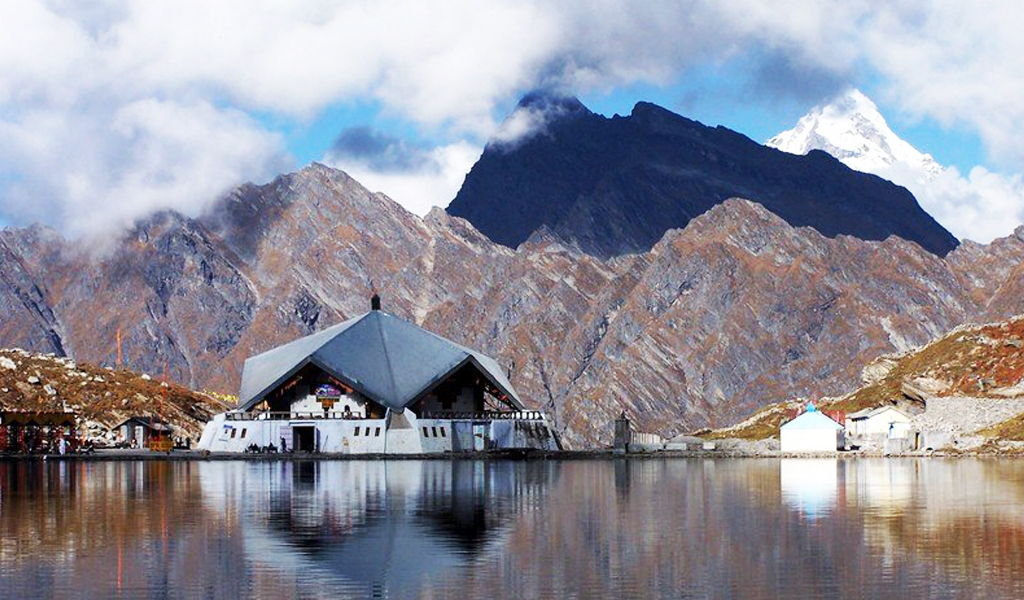 Major General Harkirat Singh, Engineer-in-Chief, Indian Army, designed the present Gurudwara around the 1960s. He appointed Architect Siali to lead the design and development of this sacred pilgrimage site, which was designed by all the surroundings and environment.
This is the world's only pentagonal gurudwara. Located near the Hemkund Sahib Gurudwara, Hemkund Lake is a beautiful little water body that adds to this place's beauty. Devotees who visit Hemkund Sahib take a dip in the holy lake's bath.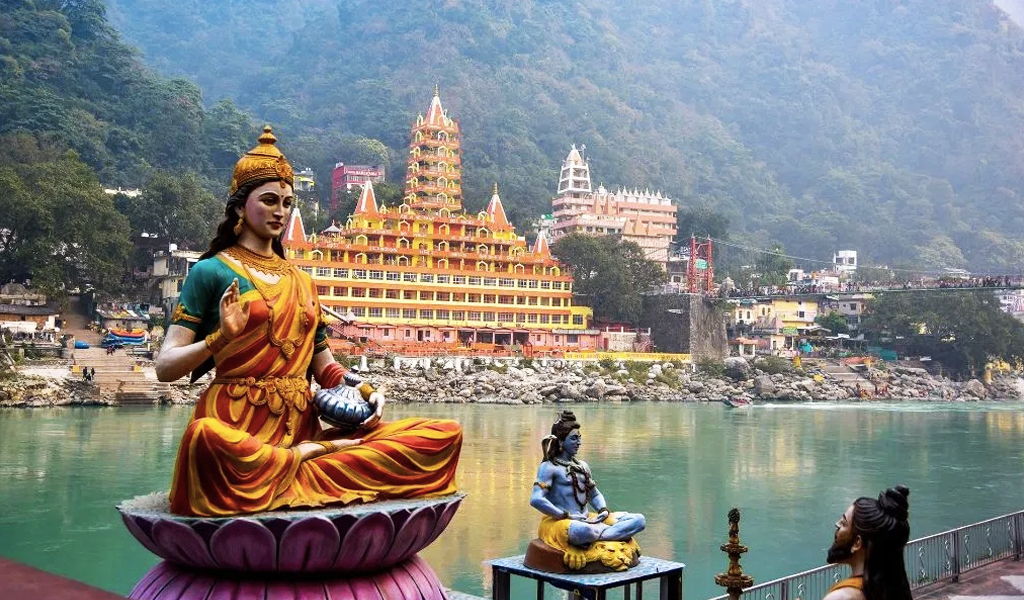 Rishikesh
also known as "
Yoga Capital of the World
" attracts spiritual-seekers who come to meditate, like yoga, and study other facets of Hinduism. The whole town is considered sacred and is believed to lead to salvation.
Despite the growing number of tourists, the streets and alleys of the town maintain the charm of the old world, and it remains a wonderful place to relax and relieve stress in nature. It has a distinctively calm, poignant, and foreign vibe.
People from all over the world interested in yoga shouldn't skip the annual International Yoga Festival, held in March in Rishikesh. The week-long event is one of the world's biggest annual yoga reunions.
10. Piran Kaliyar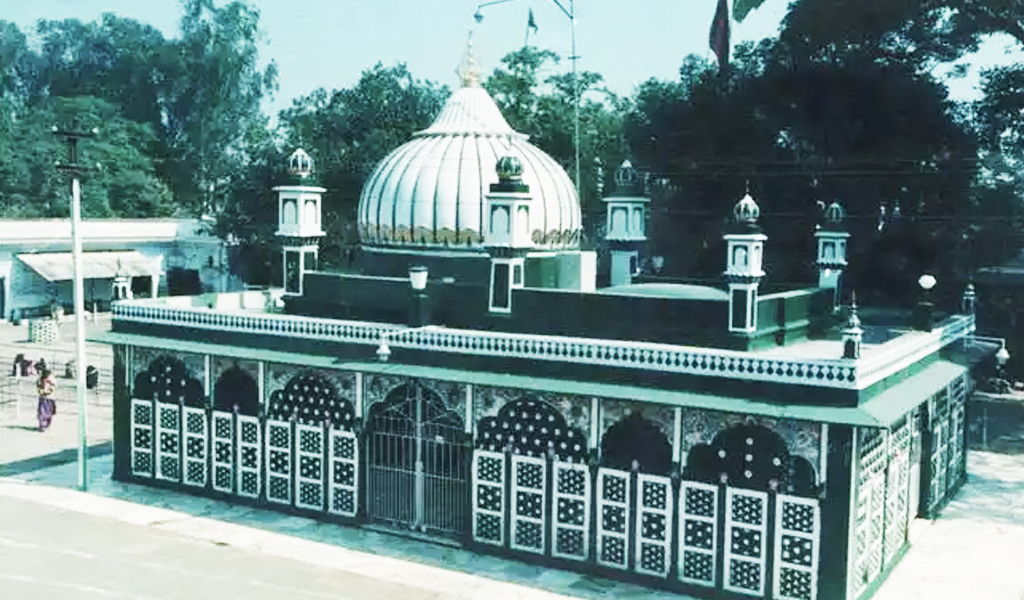 It is believed that Piran Kaliyar has mysterious energy that fulfills all the wishes of the devotees who visit here. Piran Kaliyar is the dargah of the Chishti saint of the 13th century, the shrine of Alauddin Ali Ahmed Sabir Kalyari was constructed over the grave of a revered religious figure, who was also the successor of Baba Farid (1188–1280), and the first in the Chishti branch of Sabrina.
The dargah had been established by Delhi's Afghan ruler Ibrahim Lodhi. The Dargah is highly revered by Hindus and Muslims because of its proximity to the revered shrine, Haridwar. A small town grew around the shrines over the years and was christened Piran Kaliyar.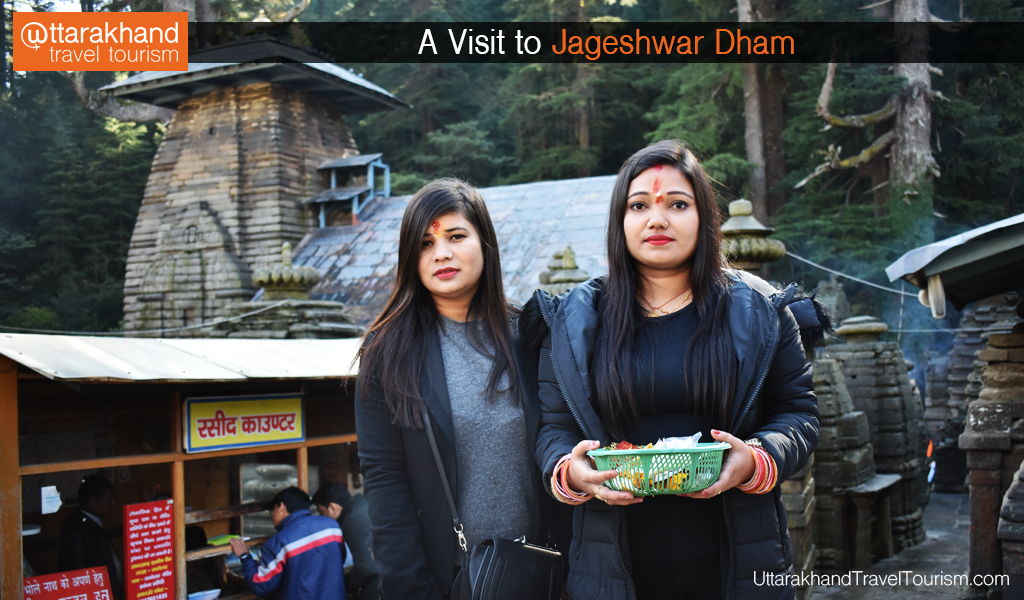 Jageshwar Dham is located at 1,870 mts above sea level.
Jageshwar Dham
contains a total of 125 temples and hundreds of statues. The site is operated by the Archeological Survey of India (ASI) and maintained under rules.
The venue celebrates Jageshwar Monsoon Festival in early spring, during Shravan's Hindu calendar month and the annual Maha Shivratri Mela. Believed to be the residence of one of the twelve "Jyotirlingas," it is one of the most significant religious places for Hindus in Uttarakhand state. It is a strong belief Lord Shiva will come here to meditate, surrounded by the dense Deodar trees.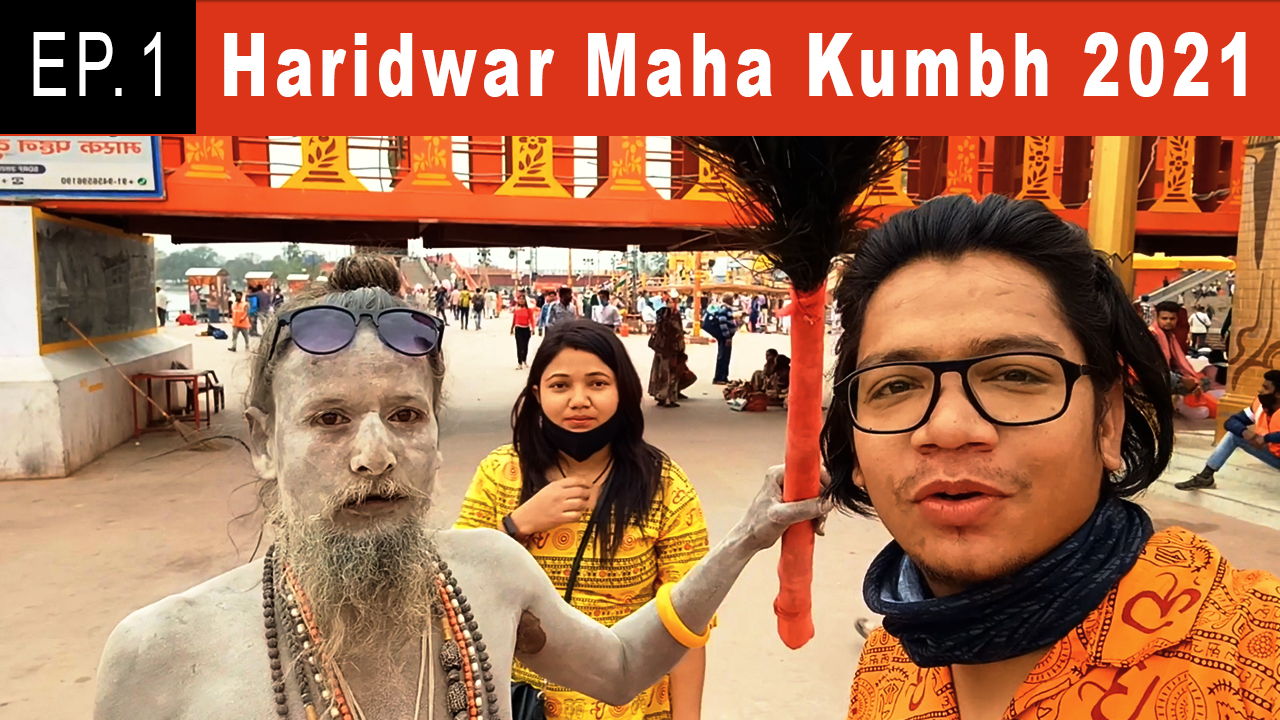 Haridwar's
five pilgrimage sites are Gangadwara also known as Har Ki Pauri, Kushwart also known as Ghat, Kankhal, and Bilwa Tirtha also known as Mansa Devi Temple, and Neel Parvat also known as Chandi Devi. Haridwar is the biggest attraction for Kumbh Mela and Ardh Kumbh.
Haridwar is a great source of education for Ayurvedic medicines and herbal remedies as well as for religious education in its unique Gurukul school system. The Ghats look beautifully stunning in the evening as thousands of lamps and marigold flowers float in the holy rivers.
Not only has Haridwar been the home of the exhausted in body, mind, and spirit, but it has also acted as an attraction hub for studying the arts, science, and culture.
How to reach Uttarakhand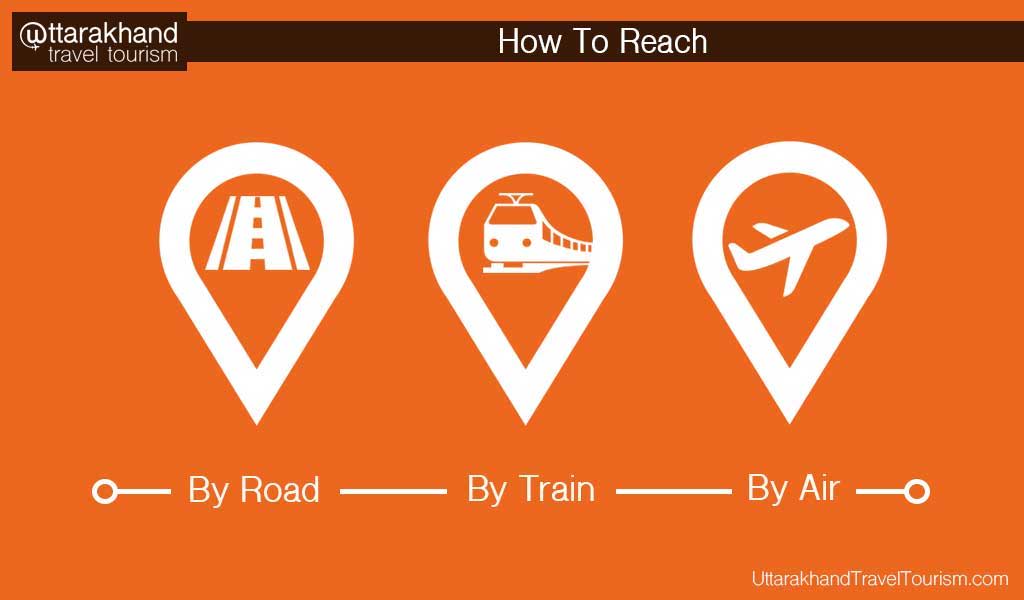 The state of Uttarakhand is slowly getting better in its connectivity with all three methods of transport, but still, the perfect way to explore this hilly state of Uttarakhand is by road. There is excellent freeway and state borders road connectivity, making it easy for people to visit Uttarakhand any time of the year and that too conveniently. The state currently has two operating airports, as well as a few railway stations.
Uttarakhand By Road: Roadways provide state-leading connectivity. Uttarakhand state has highways that well-connecting the state with other parts of the country such as NH 108, NH 109, NH 119, NH 121, NH 123, and NH 72A. Taxis are also accessible to most of the state's destinations and are thus the safest mode of transport.
Uttarakhand By Train: The railway department of Uttarakhand serves 16 large and small railway stations linking Uttarakhand with Lucknow, Delhi, and many other major towns, and Indian towns. Haridwar, Dehradun, Kathgodam, Rudrapur, Tanakpur, and Pantnagar are just a few railway stations that help make it easy to travel both within the state and from other parts of the country.
Uttarakhand By Air: Pantnagar Airport is located in the Kumaon area of Pantnagar, Jolly Grant is located in Dehradun, and Pithoragarh Naini Saini Airport. Jolly Grant is the most well-connected of the three Uttarakhand airports and Pithoragarh is yet to be opened to the public.