Top 20 Travelling Tips for Uttarakhand that you must follow
Uttarakhand also referred to as "Devbhoomi" is heaven for nature lovers. Uttarakhand is a state in the northern part of India. Dehradun is the capital of Uttarakhand. Uttarakhand is the core of Natural rustic Beauty, with a Pure and cold stream of waters in mountains, breathtaking views of snowfall and Multiple beautiful lakes all around Uttarakhand.
Let's check out Top 20 Travel Tips before you visit Uttarakhand so that you can make the most of your trip.
Top 20 Travel Tips before Travelling to Uttarakhand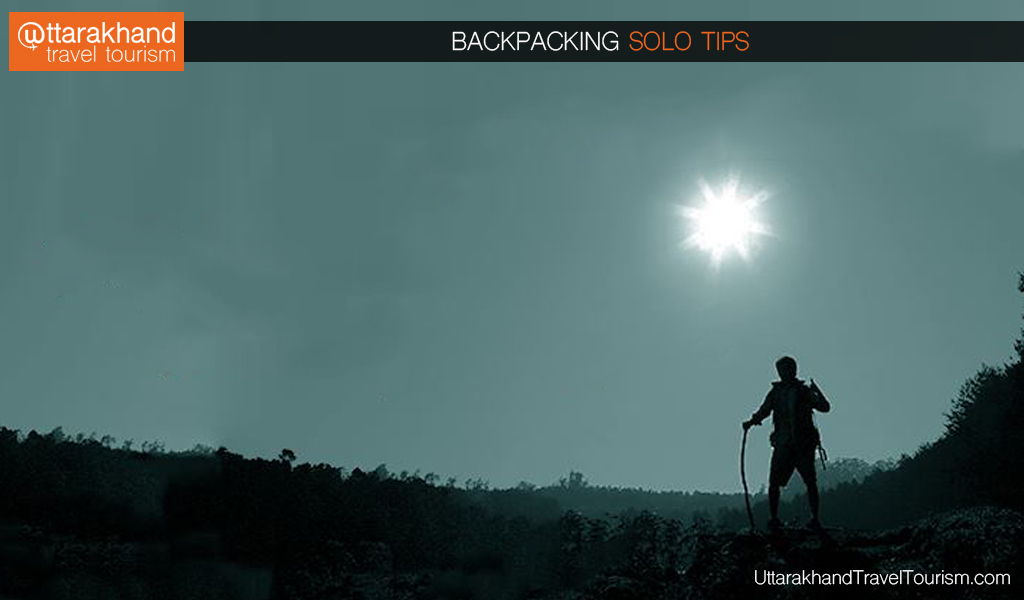 1. You must carry your Identity proof before Travelling, no matter if you are travelling Domestic or International.
2. Carry copies of all your important documents while travelling, we never know by bad luck if we lose our wallet including ID Proof, credit and debit cards then we at least should have our ID proofs.
3. Plan your stay before arriving. At the time of peak seasons, Hotels are fully packed, so you can go through a little bit of unease. So better to plan in advance.
4. It takes at least 5-6 days to explore some of the best places, plan your trip accordingly.
5. Places to be visited should be planned in advance if you are travelling solo. As transportation details, distance and modes should be preplanned to prevent any delays.
6. Avoid Travelling alone to very remote places. Try to travel with people around and avoid going to very remote places without any troops/ grouping accompanying you distantly.
7. There are some remote places in Uttarakhand where there will be No service area and you can hardly get in touch with your operator, take everything into account and plan beforehand to avoid any troublesome situation.
8. ATMs are accessible in most places in Uttarakhand, but there are still some places where it is possible that some services may not be available or if they are available the distance might be the issue. Try to carry enough cash whenever you travel to remote places.
9. Pack your bags as per your travelling purpose. If you are planning an adventurous trip then you must carry all your trekking, hiking equipment, Torch, Sun protection, clothes, proper shoes, eatables and energy drinks.
10. Travel according to the rules of the city. You should always read the instructions before going to any new place for travelling.
11. Carrying my own water bottle is something which I follow very religiously while travelling. What concerns me is that the world is not a very safe place when it comes to sanitation and hygiene, also this habit will make sure you never get dehydrated.
12. Proper clothing according to the place will help you to be safe in an unknown place. Some restrictions may be applied before visiting religious places.
13. While shopping just inquires about the prices a bit in the market or you can take help of any locality, this will help you to bargain. The people of Uttarakhand are very friendly, so feel free to ask for help if you want at any point in time.
14. Most of the people in Uttarakhand speak Hindi and English both, language will hardly be an issue while travelling.
15. Public display of affection is prohibited in most places, maintaining proper distance and rules while visiting Temples and Gurudwaras.
16. You must carry a First Aid Kit whenever travelling. No matter if the trip is adventurous or luxurious.
17. Carry your garments as per the weather conditions. If travelling to Uttarakhand, you must carry warm clothes as the weather changes very frequently in hilly areas. The nights are even colder.
18. You must carry your own Toiletries as it will help you to reduce heavy hotel bill addons.
19. Pack all your entertainment kits. Pack your phone, laptop, iPod, charger etc and never get bored while travelling.
20. Do not allow any unknown person to enter your hotel room and also check your hotel room must be locked before going outside.
Our safety is in our own hands. So nothing to worry about, just keep in mind the above tips and start your packing.