Almora is a district in Uttarakhand, India, in the Garhwal Division. Almora is where the headquarters are located. It is at a height of 1,638 metres above sea level. The population density of the Almora district is 198 people per square kilometre. In terms of sex ratio, the Almora district is first in the state (1139).
Almora is a cantonment town and a municipal board. The finest places to visit in Almora District include
Haidakhan Babaji Temple
,
Jageshwar Dham
,
Naukuchia Taal
, Chaubatia,
Bright End Corner
, Swargashram Binsar Mahadev Mandir,
Kasar Devi temple,
 Swargashram,
Chitai Golu Devta Temple
,
Almora Zoo
, Binsar Mahadev Mandir,
Katarmal Sun Temple
and
Dhokaney Waterfall
.
Almora is one the richest states when it comes to
Art and Craft
of Uttarakhand, this district makes itself counted and it also contributes to Nature and Wildlife in Uttarakhand with its Natural parks and wildlife.
Almora with its diversity is a district which highly contributes in representing the Culture and people of Uttarakhand to Global level. Almora is also the hub of Pilgrimage of Uttarakhand with famous temples that attract tourists worldwide such as
Nanda Devi
,
Chitai Golu Devta
,
Kasar Devi temple,
and
Jageshwar Dham
.
Almora is located on a ridge at the southern edge of Kumaun hills of Himalayas. It is a municipal board and a cantonment town. A horse- shoe shaped ridge of a mountain is where it is located, the eastern portion is Talifat and the western portion is Selifat.
It covers the total area of 7.6 km Square with the elevation of 5,942 ft. It has approximately 35,513 population according to the 2011 census and hence ranks 14th in Uttarakhand. The sex ratio in Almora is 1142 males/females. The pin code for Almora is 263601. The climatic conditions are alpine and humid subtropical.
Best Season to Visit Almora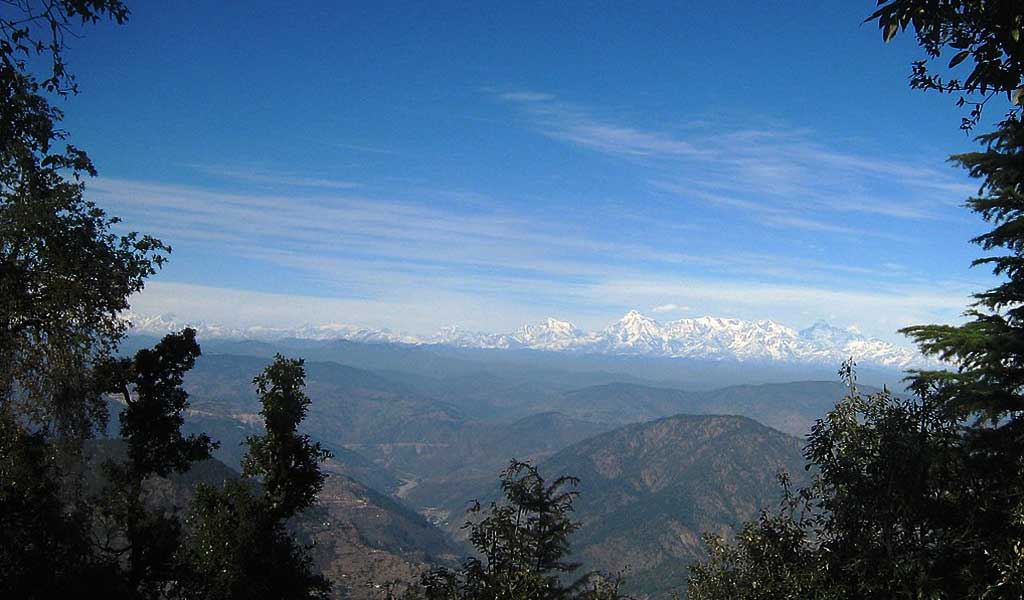 The nightlife of Almora is as beautiful and attractive as the day life. You can roam around in the streets while having your loved ones with you. Not just roaming is fun but the view you will get is also very overwhelming. The lights of shops and houses look like little stars. The clean and blue sky of the day turns into a sky full of lighters(stars) of the night which will force you to hang there on your balconies overnight.
The average summer and winter temperature of Almora is 12° to 28° Celsius and -3° to 15° Celsius respectively. Almora has Pithoragarh to its east, Garhwal region to its west, Bageshwar to its north and Nainital to its south.
History of Almora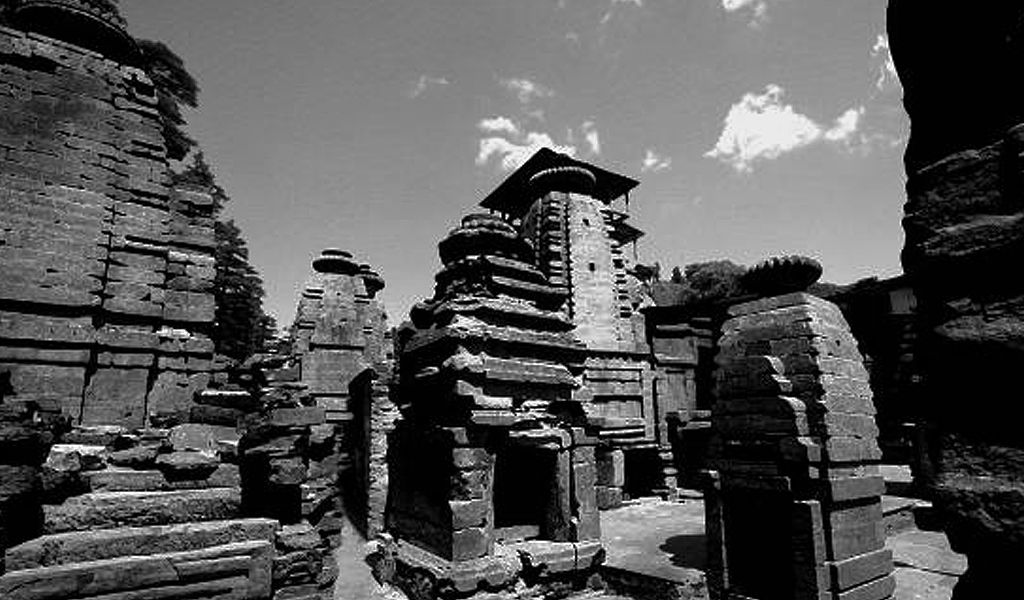 Unlike other hill stations, it was not discovered by the British. The king of katyuri Baichaldeo donated the major part of this land to a Gujrati Brahmin Sri Chand Tiwari. Almora was the seat of power of the Chand dynasty who ruled the land of Kumaun for one thousand years. Chand kingdom was founded in Baramandal.
Almora was founded by king Balo Kalyan Chand. In 1560 the capital of the Chand dynasty was changed from Champawat to Almora. In ancient times it was known as 'Alam Nagar' or 'Rajpur'. In 1744, the town was attacked by Ali Muhammad Khan Rohilla.
However, his chiefs found it difficult to rule from the hills and returned to plains. While Ali Muhammad khan Rohilla was displeased by his chiefs and hence tried to raid Almora again but failed this time. In 1790, the Gorkhas conquered the area and reigned for the next 24 years.
Almora became the headquarter of Kumaun district following the defeat of Gorkha army in ANGLO-GORKHA WAR and the 1816 Treaty of Sugauli and finally British took it over from the Gorkhas. Before 1960s Pithoragarh, Champawat, and Bageshwar districts of Kumaun region were also a part of Almora.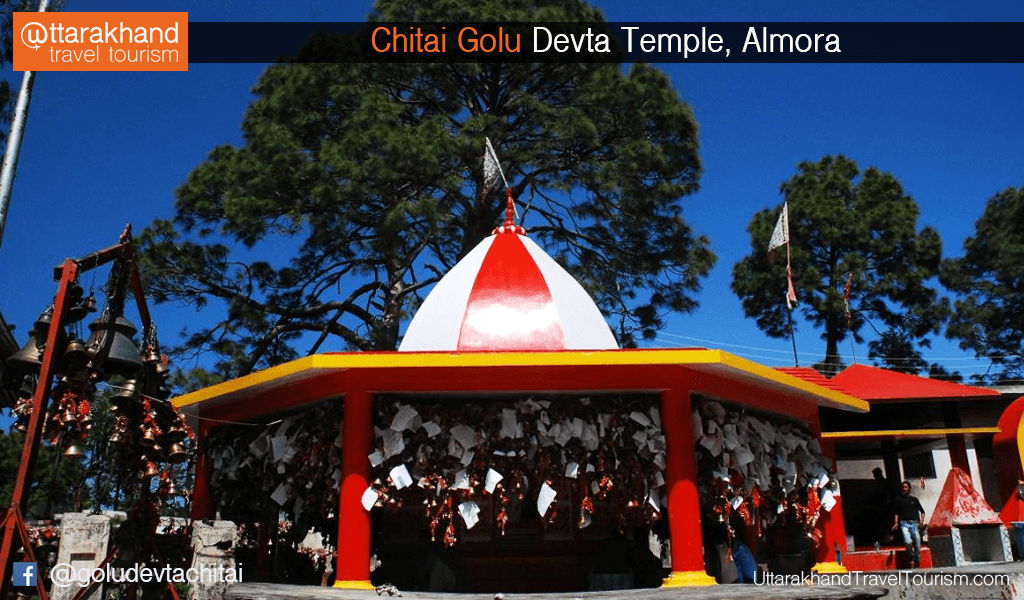 Almora is one the most beautiful places. Jageshwar is nearby and there are many Best places to visit in Jageshwar too. As a religious Hub, Chitai Golu Devta Temple is the Most Famous Temple in Almora, Uttarakhand.
Chitai temple is one of the most admired and respected shrines of Almora dedicated to Golu Devta, an incarnation of God Shiva. The temple is approx 8kms away from Almora. Golu Devta provides justice and makes the wishes of his devotees come true.
The temple is full of letters written to the god of Chitai seeking blessings. As for being thankful, you return and tie a brass bell at the temple. The shrine is placed at a position from where one can have an amazing view of the great Himalayas.
Zero point is a place where people love to go seek some peace for their eyes. The ice capped mountains compel the visitors to stay there and stare at the sky and admire those sunsets and sunrises.
For people who love that adrenalin rush can always choose this place because its situated in the heart of Binsar Wildlife Sanctuary and for reaching there we have to trek for 2 Km from the parking space to the zero point.
Within the Kumaun region, lies a sacred temple of Nanda Devi, an incarnation of the Hindu Goddess Durga. It is 0.6km away from Lal Bazar Almora. The opening and closing time for the temple is from 6:00am to 10:00am.
The temple is believed to be 1000 years old as the Chand dynasty which had the goddess Nanda as its patron goddess. Each year in the month of September the temple hosts a grand Nanda Devi fair.
For people who admire the sunsets and sunrises can always find the pleasure they had been seeking around. It's 2km away from Almora. This place is specially dedicated to Swami Vivekanand who lived here for a while. People who love meditation can also find a lot of positive energy around it.
The rising moon and sinking sun are the most attractive moments for tourists. Where the colours like red, blue and black merge and give a gradient of beautiful colours to the sky.
5. Lal Bazaar
The Lal Bazaar market is a very busy shopping market. It has many interesting things to see and buy one of the most famous things from there is their sweets. Some of the shops have been there for a very long time.
One of the most famous things that you can take for your loved ones is something made out of that Soft Rabbit Wool.
It can be a shawl, sweater or any wool material. You can buy some wooden carved paintings and frames from there.
You can also have a look at all these brass and bronze items on display.
It is 3km away from Almora. The different kinds of trees like pine and oak enhance the environment of the park. For the people who love seeking pleasure in nature and wildlife can ensure their time here.
People who have interests in wildlife photography can always trust this place. As the place takes us as near as possible to our mother earth and all those various animals.
The Jageshwar temple also known as Jageshwar Valley Temples is situated 35.5km away from Almora. It may be a bit far but the distance is worth the beauty and peace you will find there. The temple is a set of hundred and more temples within itself.
Having all our Indian deities in one place is so overwhelming. They have all kinds of food stalls around the temple and there are so many things that you can buy for your home décor or for increasing the spirituality in your home.
This Ashram is 30 km away from Almora which was formed by Sri Yashoda Ma with her disciple Sri Krishna Prem and this Ashram is also famously known as "Uttar Vrindawan". This Mirtola Ashram is like a heaven for Spiritual Seekers.
Kunja Guth is a Village in Almora Uttarakhand which is a very beautiful yet very less-known village near Jageshwar.
On the edge of the ridge on the Almora Bageshwar highway in Kaashay hills of the Kumaon Himalayas, Kasar Devi is located on a hilltop. Every type of crowd has been attracted by this quiet spot for almost 100 years approximately 8 km north of Almora. Swami Vivekananda who meditated at the top of Kasar Devi Temple, was attracted by the abundance of beauty of this place.
Hotels in Almora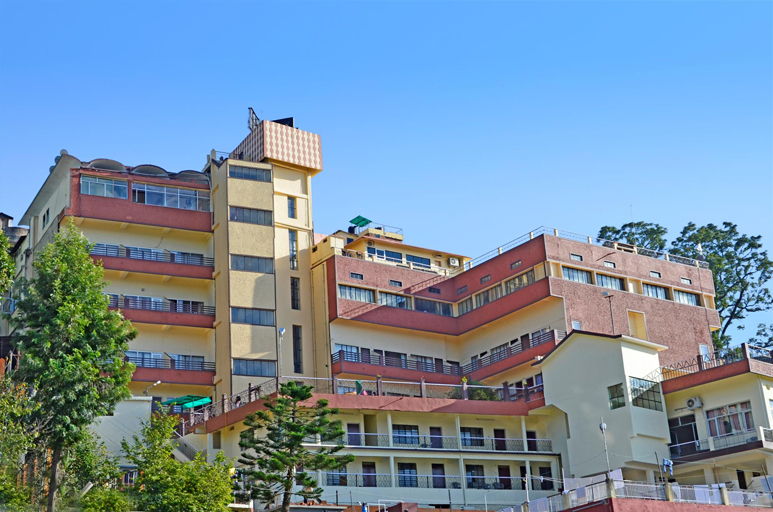 Isn't it obvious that holidays are no fun without those luxuries or hospitalities offered by the people around? So, let's explore where you can stay while admiring these beautiful places. There are so many budget friendly hotels in Almora.
They offer you a good sight to see with better helpfulness. Below are some hotels with their ratings.
2. Hotel Milam INN
3. Hotel Aerodyo INN
4. Stars and Pines
5. Mohans Mud House
6. Hotel Shikhar
7. Kesar Himalaya Holiday Home
8. Imperial Heights
9. The Binsar Eco Resort
10. Suman Nature Resort
For people who have a belief that food is their bae. This place is a win-win for them. They can find so many junk-food stalls, tea-stalls and for the people who want to invest their time in learning about life in hills can also have local Kumaoni food here. Almora's most delicious Cuisine comes under
Famous Food of Uttarakhand
and most famous Bal Mithai also boasts its place in
Uttarakhand Famous Sweets.
Some of the famous food spots are listed below:
1. Glory Restaurant – Non- Vegetarian food
2. Dolma Restaurant – Tibetan, Asian, Chinese and Non-Vegetarian
3. Kasar Rainbow Restaurant – Indian, Italian, Asian, Chinese and Mediterranean cuisines
4. Baba Cake – Desserts
5. Joshjus Restaurant – Local Kumaoni Food
6. Wellness by Nature – Barbecue, Indian and Asian Cuisines
7. Godavari Restaurant – Vegetarian Food, Indian and Tibetan
8. Lali's Inn and Restaurant – American, Indian and Italian Cuisines
9. Yogi Restaurant – North Indian Food
10. Valley Restaurant – Chinese and Continental Food
These are some food corners you can visit while being there. As you can learn many things while enjoying eating and relaxing. They all are budget friendly and super aesthetic to be around. Selfies from there will surely boost your Instagram account.
How to Reach Almora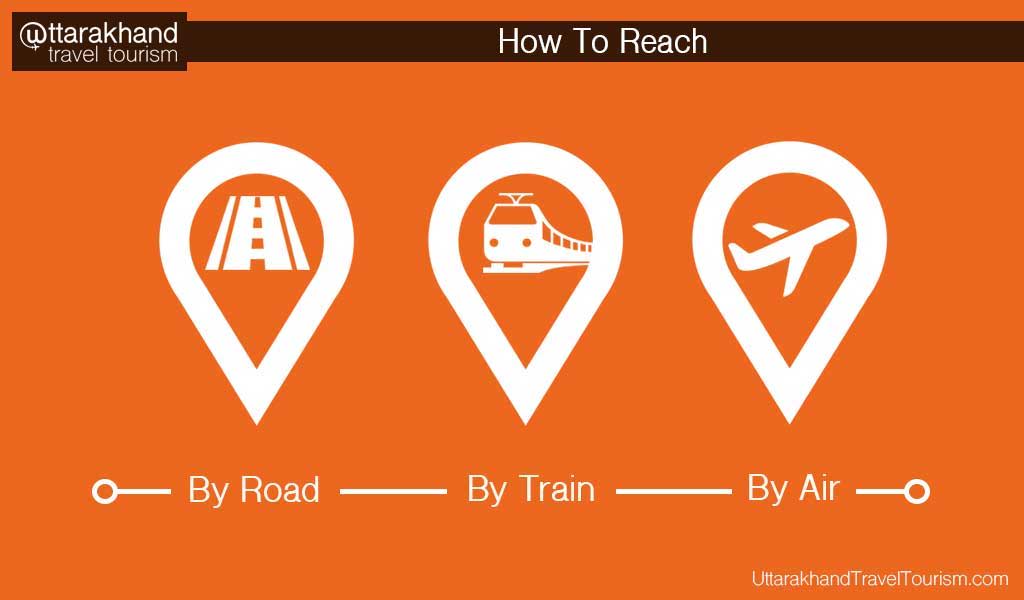 By Road: Who will not love a road trip to those roads covered with trees and experience some exciting moments? Almora is connected with different cities from different routes. The roads are fully functional and you can see little or minimum traffic on the roads.
We can reach Almora from Delhi via NH9 which is approximately 363Kms, 415Kms from Saharanpur road, 351kms via NH109 and 388.6 Km from Ambala – Dehradun – Haridwar road from Dehradun.They have special roadways buses and Volvo luxury buses too to make your journey as comfortable as possible. You can choose consistent with your budget and luxury.
By Train: Trains in the hills will always give us those Bollywood feelings. We all love those train incidents we have once in a lifetime while travelling let's have one more journey to remember. The nearest Railway station to reach there is Kathgodam. It is 83Kms away from Almora.
Lucknow, Delhi and Kolkata are all fully connected to Kathgodam with the help of Indian Railways. Buses and taxis are also available for Almora from Kathgodam. As it is hard to lay railway tracks on these hill areas but on a positive note you can explore better from the roads.
By Air: Almora gives you a chance to fly there and experience what a cleaner and blue sky feels like. You will feel your fingers fetching for the mountains and clouds from the window of your flight. The nearest airport for the town is Pantnagar. It is 115Kms away from Almora.
Taxis and various kinds of buses according to your budget are also available for Nainital, Haldwani and Almora from the airport. Since Pantnagar is a domestic airport you can't take or have international flights here so for the foreigners we have different international airports to link with Pantnagar. For example, you can link your flight via Indra Gandhi international airport at New Delhi.
We hope the information we provided will help you in your visit there and while taking all the precautions you will not forget to take advantage of these mesmerising moments. Almora may have a chilling environment throughout the year but the warmth the people will give you around there will warm your hearts too.