Udaipur Travel Guide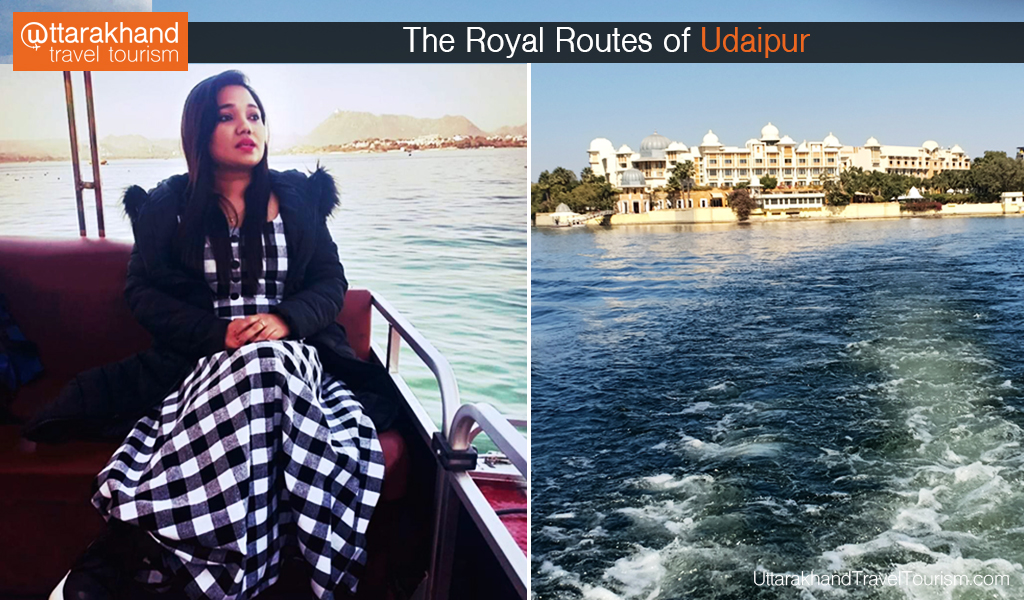 Udaipur: The Royal Routes of Udaipur
Travelling is like a craving that comes back again and again. My Friend was searching for a destination which could be our New Year's spot.

After lingering through many we finalized Udaipur. The beauty of Udaipur attracted me and now We cannot wait to be in Udaipur. I was back then in my hometown Haldwani and my friend in Delhi. So after we did all the planning, I came to Delhi at her place and after relaxing for a few days we headed to Udaipur.
I was always fascinated by the royal stories we read and the historic movies we watch. What attracts me towards them is their lifestyle.
Visiting their huge palaces and touching them makes me feel like there were days when they were living in these palaces with such Royalty. But look at them now how calm and vacant they seem. As if every corner has its own chained stories of the past. The Maharana Udai Singh II formed Udaipur as the Mewar's new capital in 1553. Udaipur is recognized for its quaint lakes and is famous as the "town of lakes" in the core of the Aravalli Ranges.
The high hills and the splendid lakes provide a perfect setting for the area. Udaipur is the perfect spot for people who like to feel and experience the Magnificent Royal past. Udaipur is considered one of the world's most romantic cities and is also called East Venice. Udaipur is one of Rajasthan State's most popular attractions. The mosaic of the Udaipur palaces, temples, festivals, lakes, colors, parks, and narrow paths is characterized by a legendary past, emblem of bravery, courage, and gaiety.
The moment we reach Udaipur, this city feels like we have landed in someplace in the past. We preferred to walk to our hotel as we were really enjoying it. Just getting lost on the way, we had our chai and asked for the directions from Chai Wala.
10 Best Places to Visit in Udaipur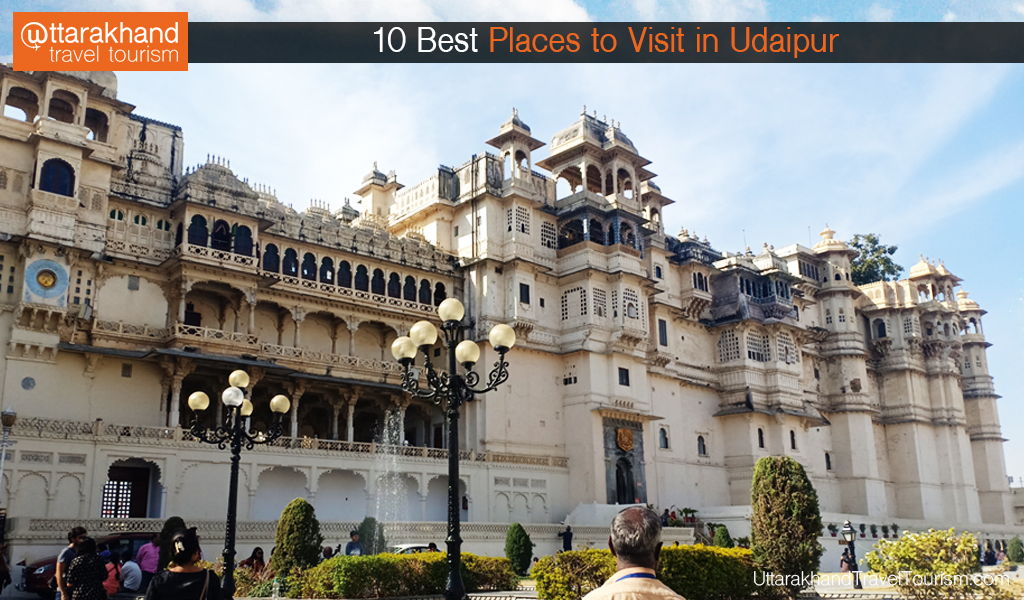 As soon as we reached our hotel, we just relaxed and were ready to explore. Our plans were to travel to City Palace, Lake Pichola, Fateh Sagar Lake, Gulab Bagh and Zoo, Sajjangarh Palace, Bagore ki Haveli, Sahelio ki Bari, Shilpgram, Ambamata Temple and lots of shopping.
Let's check out the list of 10 amazing places in Udaipur that We have personally visited:
1. Lake Pichola
Lake Pichola is one of the must-visit places when you are visiting Udaipur. Lake Pichola is in the heart of Udaipur, which is the largest lake in this City. Its beauty and charm alone attract many Tourists to Udaipur. Pichola Lake is a man-made lake and looks like a dream for people who love to be in peace, Nature, and surrounded by Lovely hills. As soon as we were in Pichola lake, we booked our Boat ride which is like a religious task and without it, your journey to Pichola lake will be incomplete.
Boat Riding timings are from 9:00 am – 6:00 pm and prices are :
Adults: Rs 400 per person (Daytime) / Rs 700 per person (Sunset)
Children: 200 Rs per person (Daytime) / 400 Rs per person (Sunset)
2. City Palace
Such a wonderful and architectural treasure this palace is. The Udaipur City Palace is the largest Royal complex of Udaipur which was built at the shores of Lake Pichola by Maharana Uday Singh in 1559. Udaipur palace was used as a key power for the Maharanas and the kingdom of Maharana. The place was enhanced by their heirs and now has a large number of palaces, pavilions, and gardens. A museum is also on display, from vibrant paintings to traditional architecture found in Rajasthani, exhibiting some of the finest pieces of Rajput art and culture.
Inside of the City Palace, you will experience its Amar Vilas(Garden area), Badi Mahal(Garden Palace), Fateh Prakash Palace(Now converted in Hotel), Bhim Vilas(Painting Gallery), Chini chitrashala(Display of tiles from China and Dutch), Manak Mahal(Hall for the audience), Rang Bhawan(Royal Treasury), Sheesh Mahal(Palace of Mirrors), Museum(Former Zenana mahal). Each and every part of this Palace is extremely magnificent, but I personally liked Sheesh mahal and Rang Bhawan the most.
City Palace visiting timings are from 9:30 am – 5:30 pm and prices are :
Adults: 15Rs per person / 30Rs per person and 200Rs for Camera
3. Fateh Sagar Lake
Lake Fateh Sagar was built in the northwest of Udaipur, on the north of Lake Pichola. The lake is named after the Maharana Fateh Singh in Udaipur and Mewar. Fateh Sagar is the second largest artificial lake and is popular for its beauty and is surrounded by the Aravalli hills. You can enjoy boating and other water sports in Fateh Sagar Lake.
4. Sajjangarh Palace
The Sajjangarh Palace is a former royal residence and is on the outskirts of the town Udaipur perched on the top of the hill. The Sajjangarh Palace complex is named after its patron, Maharana Sajjan Singh, who built it in 1884. Sajjangarh Palace is a beautiful building with high towers, windows, balconies, and pillars in Rajput architecture. This palace was originally intended to be used as an observatory for the patterns of Monsoon Clouds and its arrival, but due to the early death of Maharaja Sajjan Singh, this plan could not be accessed. This Palace is also known as Monsoon Palace due to the above-mentioned reason and after the death of Maharaja Sajjan Singh, this palace was used as a hunting lodge for the Royal Families of Mewar and their guests.
Sajjangarh Palace visiting timings are from 8 am – 6 pm and prices are :
Indians: 10 Rs per person and Foreigners: 80 Rs per person
5. Bagore ki Haveli
Bagore ki Haveli was built in the 18th century by the Prime minister of the kingdom Mewar(Amar Chand Bawa). The Haveli is on the shoreline of Lake Pichola in the Gangar Ghat Marg. Bagore ki Haveli consists of over 100 rooms with extensive mirror and glass work. The walls of Haveli are decorated with beautiful Mewar era's beautiful painting and the Queen's Mahal is the most famous with two beautiful glass sculptures and mirror paintings.
Bagore ki Haveli visiting timings are from 9:30 am – 5:30 pm and prices are
Indians: 30 Rs for children and 60 Rs for Adult
Foreigners: 50 Rs for children and 100 Rs for Adult
Dharohar Dance Show Timings are from 7:00 pm to 8:00 pm & tickets will be available from 6:15 pm
Indians: 45 Rs for children and 90 Rs for Adult
Foreigners: 75 Rs for children and 150 Rs for Adult
6. Sahelio ki Bari
Sahelio ki Bari also known as the Garden or the Courtyard of Maidens as the name suggests was made for the maidens accompanying the queen, who will be married to Maharana Sangram Singh. This garden is full of green tall trees and gardens with a variety of flowers. The charm of the garden improves with the magnificent fountains and a stunning lotus pond with a pavilion of marble and statues.
This place is more like a garden to hang out or just chill with your friends here.
Sahelio ki Bari visiting timings are from 9 am – 7 pm and prices are
10 Rs for Indians and 50 Rs for Foreigners
7. Shilp Gram
Shilpgram is a must-visit place if you visit Udaipur, which is 3 kilometers West on the outskirts of Udaipur. This is the place where you will see the real art and crafts with folk music and dance of Rajasthan. Shilpgram is an initiative to promote and preserve the lifestyle, art, and culture of rural areas of India. The key aim is to preserve the culture and way of life of ethnic minorities and tribal groups, as well as to keep them alive and respected by future generations.
In shilpgram you can find multiple small shops where local people are selling handmade arts and crafts with local apparel and much more. When we visited Shilpgram, we were lucky enough to watch the folk dance and music show performed by local artists of Udaipur. This place consists of small huts displaying the village lifestyle of Rajasthan.
Shilpgram visiting timings are from 11 am – 7 pm and prices are
30 Rs for Indians and 50 Rs for Foreigners
8. Ambamata Temple
We trek for around 30 minutes to Ambamata Temple. This place is on the top of the hill and the view from the top is absolutely amazing from top of the hill.
The Small story lingers with this temple that Maharana Raj Singh of Udaipur has an eye condition that was not cured even after the diagnosis, he wanted to visit Ambamata in Gujarat and in his dreams the goddess asked him to build a temple for her in Udaipur. Following day Maharana started the construction of this temple in Udaipur. Trekking to this temple is an amazing experience in itself but the view from the top is absolutely satisfying.
9. Gulabh Bagh and Zoo
Gulabh Bagh is an amazing garden where you can see a number of well-maintained roses. A quick walk away from the rose gardens is the mini-zoo in the garden. A very few kinds of animal species can be found in this Zoo and have suitable spots for visiting nearby, such as the children and adults' toy train.
There is a large water body known as Kamal Talai, including a religious site for the parents, such as the beauty of the Garden and Navlakha Mahal.
Gulab Bagh and Zoo visiting timings are from 8 am – 6 pm and prices are
25 Rs for Garden entry and 5 Rs for Zoo entry
10. Bada Bazaar
We are a big time shopaholics and if you are too then this place is for you. The Bada Bazar can be said to be one of Udaipur's leading markets.
This market area is one of the largest which includes major brands in the showrooms of brick and mortar and local road hawkers. You can find nearly everything in Bada Bazar in Udaipur, ranging from shirts, shoes, bags and jewellery to authentic Rajasthani craft items. Our personal favourites are Rajasthani Jutti and Maharani saree. They have an amazing collection of sarees, from which we selected Maharani saree for our mom's and one pair of jutti for us. They were quite reasonable in price after some bargains. Also do not get into the influence of people like cab driver's, rikshawala's etc as they will tell you to visit some places and shops best in Udaipur which will offer you goods on much higher prices than streets.
Best Season to Visit Udaipur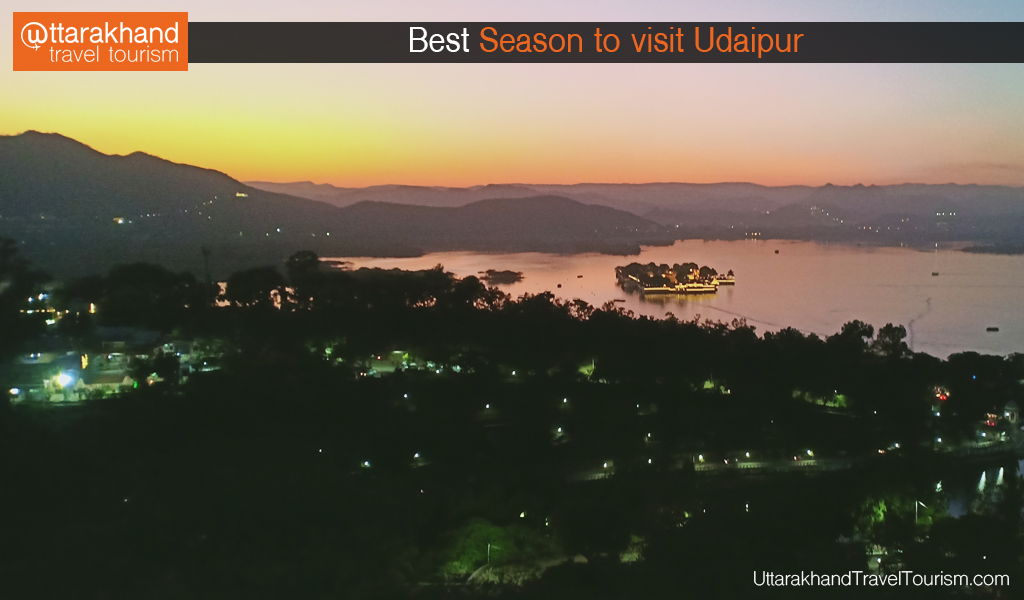 Summers are really hot in Udaipur, so the best time to visit is the Winter season. It is suggested to avoid travelling in summers as the average temperature goes from 30 °C to 45 °C, and the weather is extremely Hot and dry. September to March are considered as the best months to visit Udaipur.
While in winters the average temperature is 11.6 °C to 28 °C and the weather is nice to travel. We planned our trip in January month and the weather was awesome. Daytime was sunny with a cold breeze and nights were cozy and apt.
Top 10 Best Food of Udaipur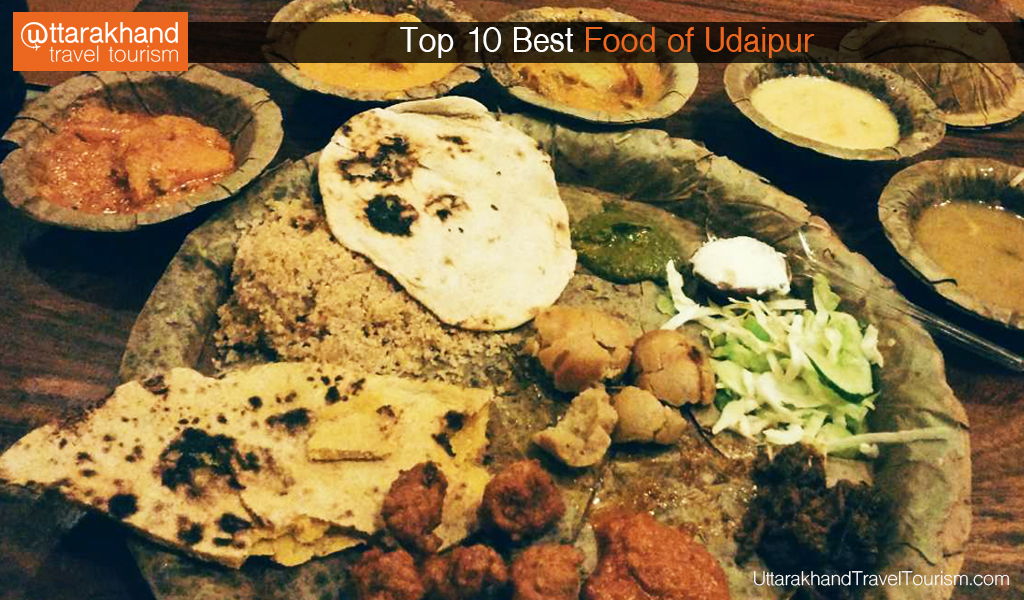 Rajasthani Cuisine is one of the best fulfilling meals we have ever had. We often opted for Rajasthani cuisines wherever we go, and also tried some street foods such as Mirch ke pakode, Vada paav, paani poori, etc. It is suggested that if you opt for Rajasthani thali then only order 1 thali for 2 people if the restaurant allows. As when we ordered 2 thali's on our first day of trip, too much food was wasted and we felt bad.
Check out the best food list which we personally tasted in Udaipur and the best one which I liked was The Thali:
1. Rajasthani Thali
The thali contains Dal,bati, churma, roti, kachori, kadhi, gatta sag, five-ingredients dal and sweets dish with 1 glass of lassi. So whenever you order this thali make sure you are hungry enough to complete it alone.
2. Dal Baati Churma
This is one of the most famous cuisines in Rajasthan. Whenever you will order the Thali , these will be included in it with other items and trust me it's damn delicious and you can feel the taste of pure desi ghee in your mouth having these items.
3. Vada Paav
You must be well-known with this tasty Vada Paav as it's the most famous among Indians. Vada Paav stalls can be found all over Udaipur and you can have it anytime.
4. Dabeli
This dish is almost the same as Vada Paav and is famous among the streets of Udaipur.This is served with fried potato inside with veggies.
5. Mewari curry
This is a special curry made with local herbs and spices with a strong spicy taste and try it only if you are good at handling spicy food.
6. Poha
Poha is yet another very famous and quick breakfast for Indians. Again it is available anywhere in Udaipur you visit. This is one of the famous breakfasts preferred in udaipur.
7. Paav Bhaji
Paav Bhaji is basically served and is famous among many regions in India. But here in Udaipur it is also served as a famous street food.
8. Kachoris
Kachoris are one of the most famous and tasty foods of Udaipur. It is crispy, stuffed with veggies, sometimes dal and is served with green chilly and red sweet sauce.
9. Mirchi Bada
Mirchi Bada is one of the most loved and old recipes of Udaipur. It is basically Green chilli stuffed and fried served with sauce.
10. Falooda
After having the Hot and Spicy food you can cool your taste buds with having this Falooda. It's a dessert served in Udaipur which is very popular among locals and tourists.
Top 10 Best Places to Eat in Udaipur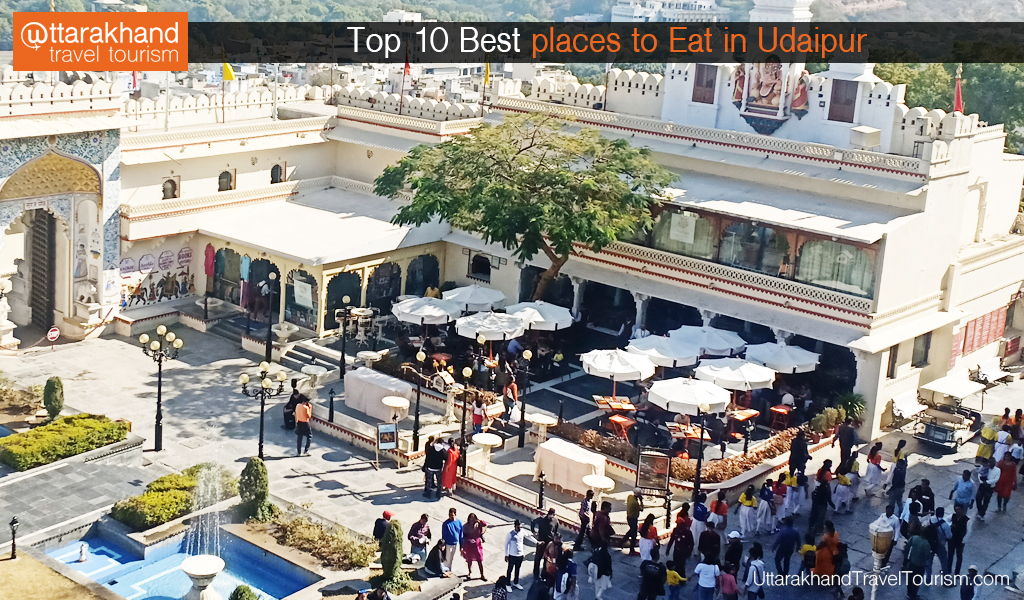 We don't even remember how many places we visited for our meals. As we were on a full day trip and only entered our Hotel room after having dinner.
Second restaurant is personally visited by us and others are as per the reviews provided by its customers on the internet.
Let's check out some of the famous restaurants in Udaipur where you can satisfy your appetite
1. Ambrai-Amet Haveli Restaurant
It is situated on the bank of the river Pichola with magnificent views of marvels of the Udaipur architecture. It serves outstanding multi-cuisine delicacies. The experience of these restaurants is marked by many tourists.
2. Jaajam Restaurant
Jaajam Restaurant is situated at opp Rangniwas Palace Janak vilas.opp Rangniwas Palace. This restaurant is with the rooftop space available for usage and if you want to experience the best meal with candle light, you must try this service.
We have personally visited the place and this place is as awesome as it sounds. You can have an amazing view of Udaipur City while having your meals.
3. Tribute Restaurant
The Tribute Restaurant is located in Fateh Sagar, Udaipur.
In this restaurant you can enjoy the northern Indian, mainland and ethnic curry with exotic Rajasthan breads served.
4. Jaiwana Bistro Lounge
Jaiwana Bistro Lounge located in Lalghat behind Jagdish Temple. This place is popular for its Breakfast cuisines and its coffee. You can taste Pizza, Choco pie etc and start your day having a fulfilling breakfast from this place.
5. Kabab Mistri Restaurant
Kabab Mistri is located in Fateh Sagar, facing Aravalli hills and Lake Pichola.
It has a wide green atmosphere and vibrant aromas with high quality of food which is famous among locals and Tourists both.
6. Myra
Myra is located in Rampura Circle. Myra is a multi cuisine restaurant and is one of the outlets of Ramada Udaipur.
This place is famous for its magnificent ambience and its multi cuisine speciality among tourists and locals.
7. Steam Restaurant
Steam Restaurant is located in Fateh Sagar. This Restaurant is lined with stunning bamboo, with Indian and italian specialties. This Restaurant is listed among top list of Udaipur's most famous Restaurant and is most well-known for wood fire oven pizza as its speciality.
8. Rainbow Restaurant
Rainbow Restaurant is one of Udaipur's must visit places with a rustic view of the ghat and lake pichola. This Restaurant's raised coil mats and lower tables makes it's unique ambience lovable and food is awesome.
9. 1559 AD Restaurant
1559 AD Restaurant is located near Fateh Sagar and it serves Rajasthani, north Indian and continental cuisines. It has been rated as one of the best Restaurants of Udaipur and if you visit udaipur you must add this in your list.
10. Raas Leela Restaurant
Raas Leela Restaurant is located near Lake pichola and offers Rajasthani, north Indian and chinese delicacies. This restaurant offers a great view while you enjoy your meal.
Top 10 Best Hotels in Udaipur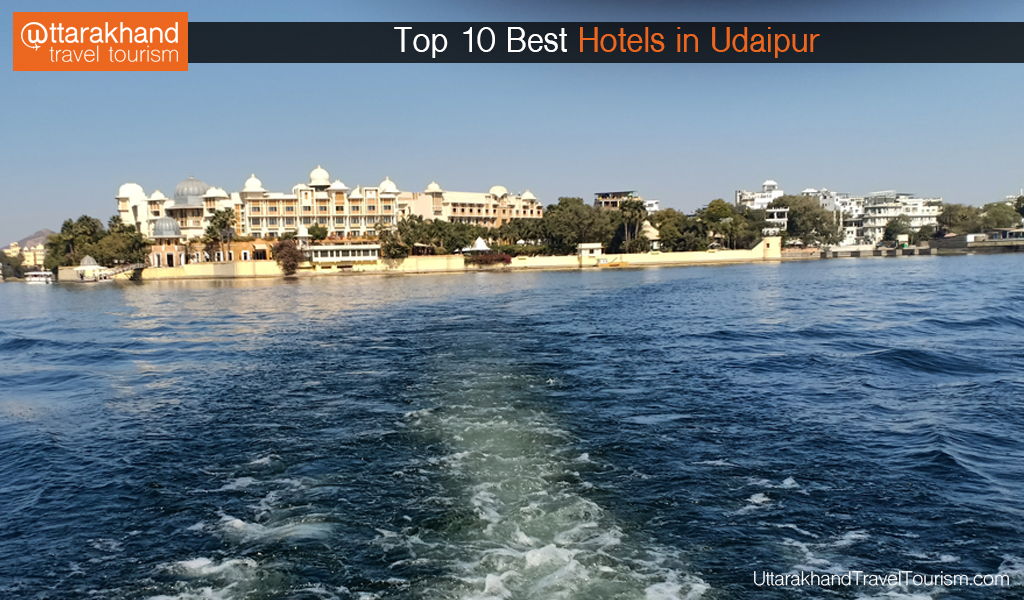 Udaipur city is core of Royal culture and heritage, so are their Hotels. You will find a variety of Hotels here from Absolutely luxurious to Budget Friendly yet amazing spaces.
Let's have a look on some amazing Hotel list
1. Radisson Blu Udaipur Palace Resort & Spa
Radisson Blu Udaipur Palace Resort and spa is located opposite to Aravalli hospital near Fateh Sagar Lake, Udaipur. The resort has two bars, a poolside bar and services such as an on-site spa, a concierge and three versatile meeting and function areas. The resort also provides onsite bars with a variety of Menu.
2. RAAS Devigarh
RAAS Devigarh is 2 km from the Temple of Nathdwara. This restaurant offers refreshing drinks and Indian specialities along with foreign specialities. It is possible to dine in the house. The spacious suites are furnished with fine décor and intricate arches.
3. Lake Pichola Hotel
The Pichola Lake Hotel is located on the western bank of Pichola Lake. It has a beautiful roof-view of 360 degrees and a trendy Upre restaurant with a variety of meal menu.
4. Leela Palace
Leela Palace is 4 km near City Centre and City Palace Museum.
The decorations are breathtaking and makes you feel like an ultimate experience with the library, pool and lounges.
5. The Oberoi Udaivilas
The hotel itself looks like a grand palace with a view over Lake Pichola to the magnificent City Center. The hotel is a castle with a magnificent view and lavish furnishings.
6. Trident Hotel
Trident Hotel is located on the banks of Lake Pichola.Dining options include Aravalli multi-cuisine restaurant and The Terrace, which serves international dishes and the Hotel is like a treat to the eyes.
7. Taj Fateh Prakash Palace
Taj Fateh Prakash Palace is Situated on the eastern shore of Lake Pichola and 300 meters from the City Palace Museum with the best food and amazing interiors.
8. Aurika Hotel by Lemon Tree
Aurika Hotel is 5km from Bagore ki Haveli. This Hotel is another one with majestic interiors and awesome food.
9. Shiv Niwas Palace
Shiv Niwas Palace is just 200m from the famous City Palace Museum and its architecture is just Marvelous with all facilities.
10. Chunda Palace
The Chanda Palace is 6km from the city center. Decorated with artifacts from the mewar region, this hotel has amazing interiors and best food with all facilities.
10 Best Tips for Solo Travellers in Udaipur
While we were two females travelling, yet we faced no issues throughout our journey to Udaipur. From our Train to our Hotel staff all the people were quite nice and gentle with us. But still while travelling there are some tips that you must read before starting your journey.
You must carry your proof of Identity before you travel to Udaipur.
Plan your stay before arriving in Udaipur. At the time of peak seasons in Udaipur, Hotels are fully packed, so you can go through a little bit of unease.
Places to be visited in Udaipur should be planned in advance to prevent any delays afterwards.
Avoid Travelling to very remote places in Udaipur alone.
ATMs are accessible in most places in Udaipur, but there are still some places where it is possible that some service may not be available or if they are available the distance might be the issue. Try to carry enough cash whenever you travel to Udaipur.
Udaipur is a bit Hot area in summers and daytime in winters can get sunny as well, so carry all your sunproof belongings.
Read some instructions and guidelines if any before visiting Udaipur to maintain the decorum of the city.
While shopping just inquire about the prices a bit in Udaipur market.
Always check your Hotel room before heading for sightseeing.
You must carry a First Aid Kit whenever travelling to Udaipur.
These travel Tips apply for both Solo as well as Group Travellers, it's just that Solo travellers should always be a bit cautious. Udaipur is a very friendly city with good food, good markets, Rich History and good people.
How to Reach Udaipur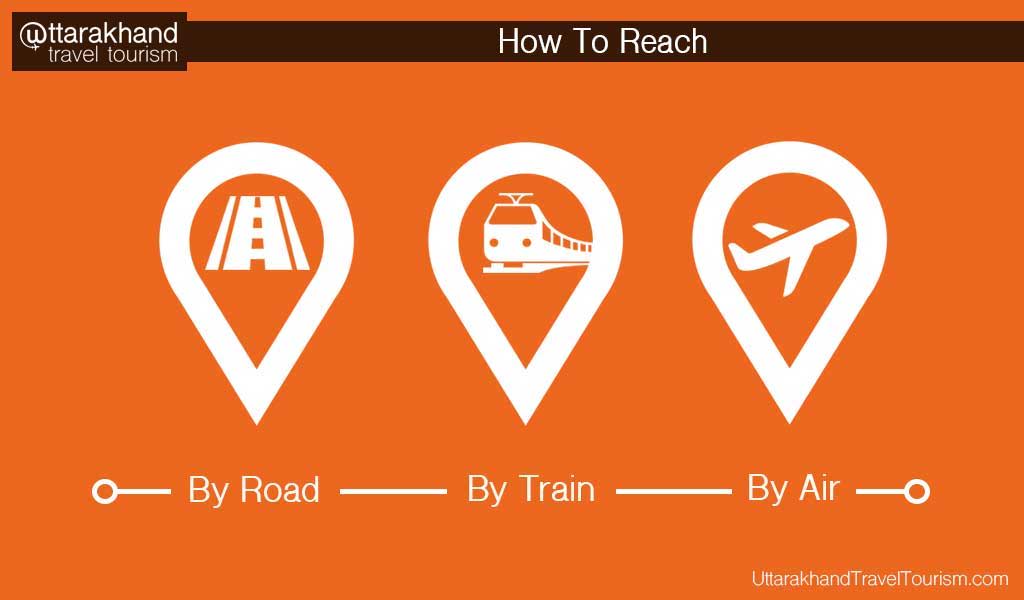 We travelled from delhi to Udaipur by Train which will take around 12 hrs to reach Udaipur. Here are some best mediums through which you can travel to Udaipur comfortably.
Udaipur By Road: Udaipur is well connected by Delhi, Jaipur, Indore, Kota, etc and regular Buses are operational from these areas to Udaipur. You can choose the type of service bus you want as per your Luxury and Budget. Buses available are Roadways, Semi-Deluxe and Volvo. From Delhi and Mumbai it takes around 12 hrs to reach Udaipur.
Udaipur by Train: Udaipur is well-connected with major cities like Delhi, Mumbai, Kolkata, Jaipur,etc through trains like Mewar Express, Gwalior-Udaipur Express, Chetak Express, and Ananya Express.
Udaipur By Air: By Air you will be covering an aerial distance upto 568 km from delhi to Udaipur. Jet Airways and Air India offer maximum flights from Delhi, Mumbai and Jaipur to Udaipur. Direct flight from Delhi to Udaipur takes 1 hr 15 min to reach the Destination.
The Udaipur trip was an amazing and most remarkable trip for me and my friend which we had together after a long time. The city is full of attractive lakes, food and history. You must visit Udaipur once in a lifetime and we assure you, you will also crave to return back at least once just like us.
You May Also like Our Andaman Vlog:
Preeti Bisht
A Blogger in Uttarakhand Travel Tourism with her Gallivant soul that craved to travel to different places. Writing and sharing her stories with people which motivate them to explore.
About Preeti Bisht
She is a bird of passage. She loves travelling and sharing her travel stories. You can follow her on her blogging journey on UttarakhandTravelTourism.com
Connect With Us
Categories
Similar Posts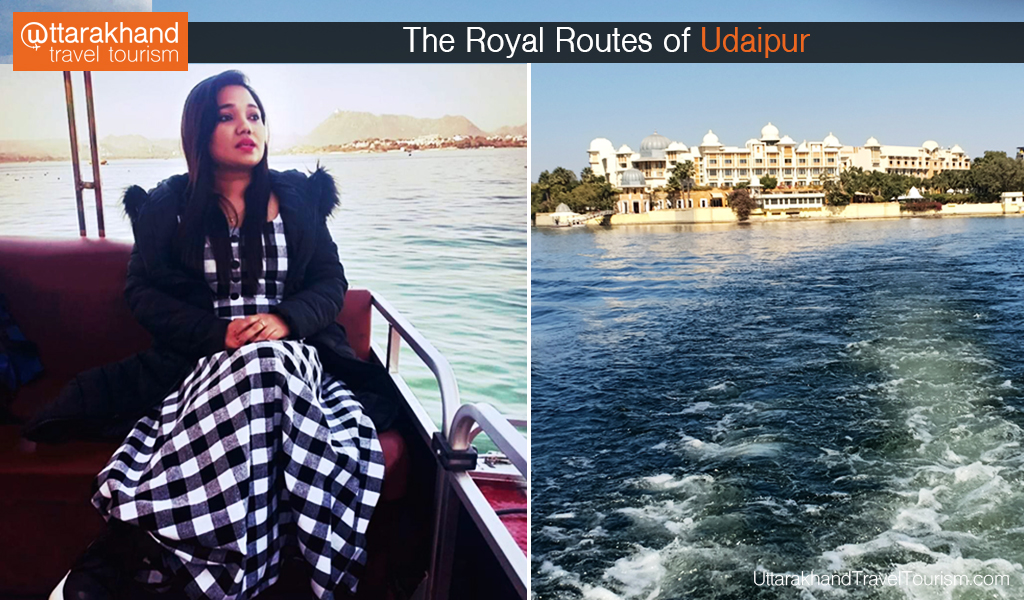 Udaipur Travel Guide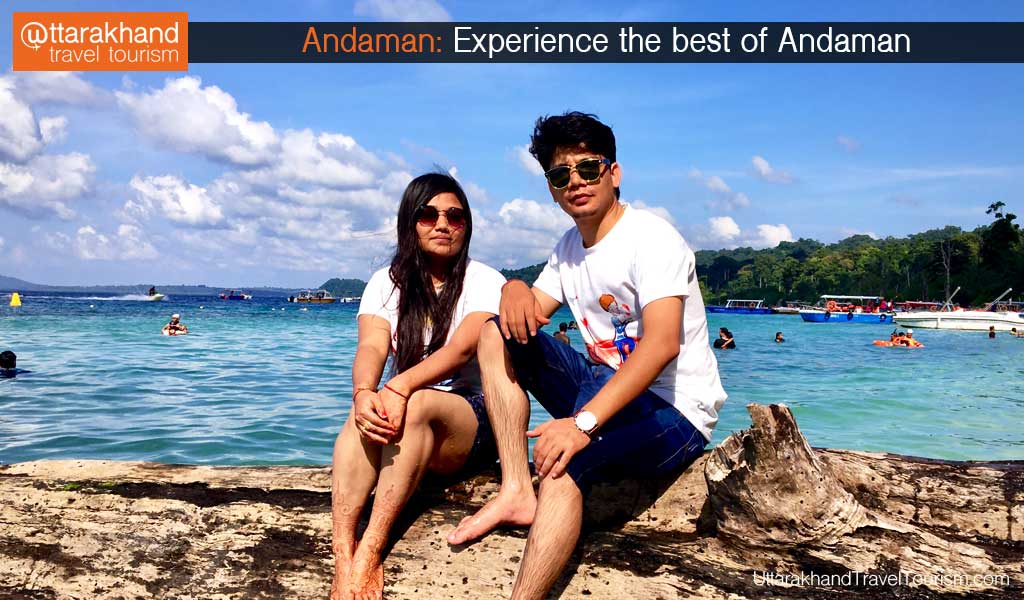 Andaman Travel Guide
Most Recent Blogs
Dr. Indira Hridayesh died today, veteran Uttarakhand Congressional politicians and opposition Leader in the Legislative Assembly. In Delhi, Uttarakhand Sadan
Jagar is a ritualised style of worshipping the 33 koti Devi Devta that is performed in Uttarakhand's hills, both in Kumaon and Garhwal. Jagar is a rite in which gods and local
The temple of Vimala Devi is claimed to have been built around 15 centuries ago during the Afghan and Mughal Empires. Jageshwar is located at the top of the highway