Andaman Travel Guide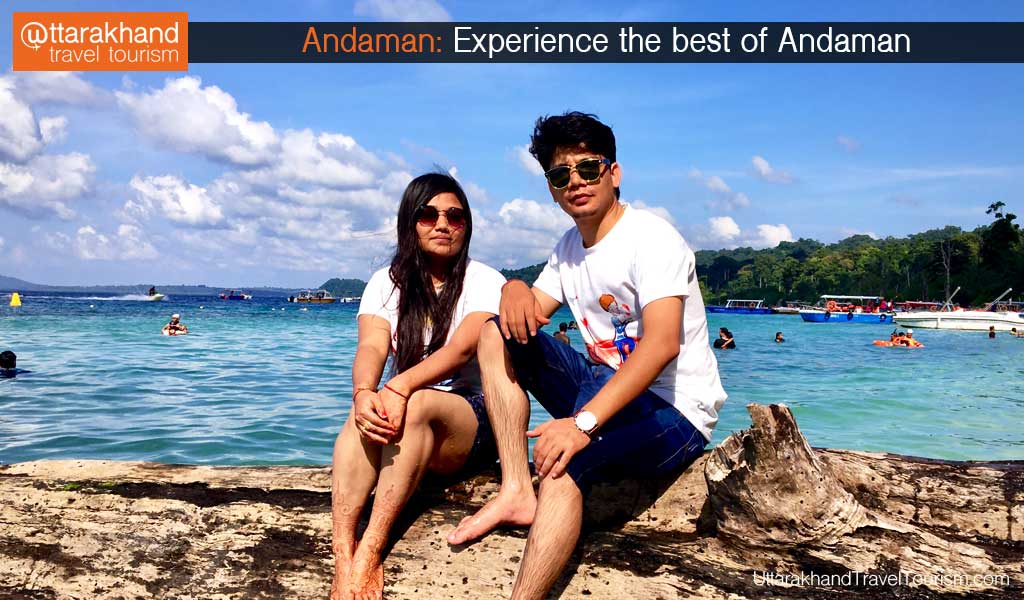 Andaman: Experience the best of Andaman
Clean Blue beaches, mesmerizing oceanic view and it's an immaculate lifestyle makes Andaman Vacations one of the best spots in India. This group of islands is a Gem in itself having such amazing beauty and heritage. After planning for a lot of destinations, we finalized to visit Andaman in the month of December and we could have never opted for something this amazing. Andaman is surrounded by beautiful beaches, natural surroundings and multiple places to chill. The Andaman and Nicobar Islands are a group of islands at the crux of the Bay of Bengal and the Andaman Sea which includes 572 islands in which 37 are crammed. Andaman and Nicobar Island capital is the city of Port Blair. The Andaman and Nicobar Islands are divided into three districts.
Port Blair is the capital of South Andaman district, Mayabunder is the capital of North and Middle Andaman district, Car Nicobar is the capital of Nicobar District.
The Andaman Islands is the home of many Uncontacted people protected under Indian law. They are the only people currently know to not have any contact with Technology. The Andaman and Nicobar Islands include Ritchie's Archipelago, Little Andaman in the South, separated from Nicobar group of islands by Ten Degree Channel, Interview Island, sentinel Islands, and Landfall Island.
Roots of Andaman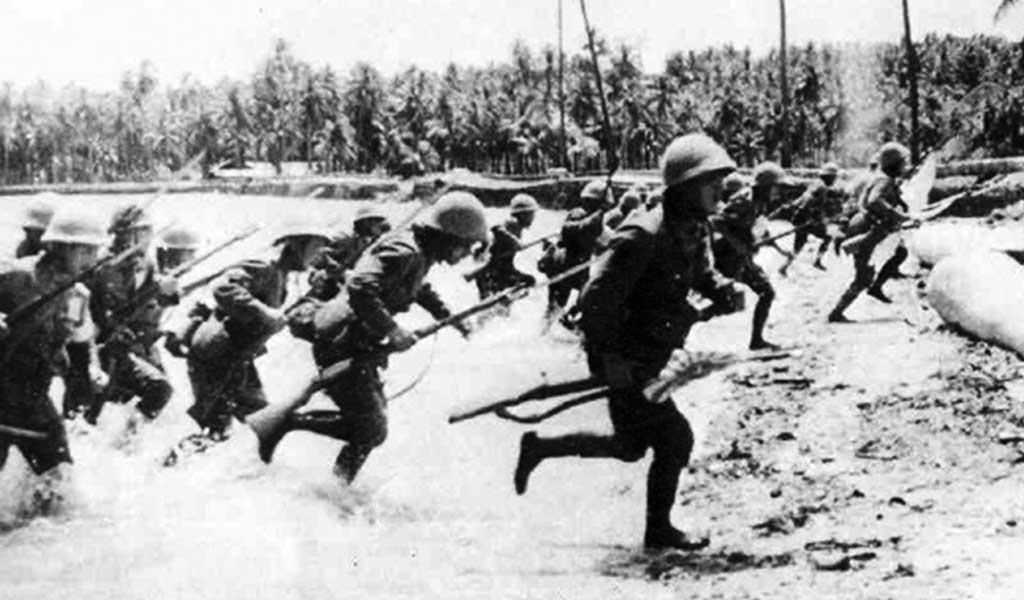 Indigenous Andamanese people may have been isolated from other populations during the Middle Paleolithic (ended 30,000 years ago) as suggested by genetic and cultural studies. The Andamanese have been divided distinctly into cultural and linguistically territorial groups. The Nicobar Islands appear to have been populated by people of various cultures and heritage.
During European contact, the indigenous occupant had combined into the Nicobarese people, speaking a Mon-Khmer and Shompen language, of uncertain affiliation.
The Cholas named the Andaman and Nicobar island Ma-Nakkavaram, used as naval base for expedition against Sriwijaya Empire by Cholas (Tajendra Chola I)
Bose visited the Andaman island during world war II and renamed them as "Shaheed-deep" and "Swaraj-deep". The islands were under Japanese control and officially under the authority of the Arzi Hukumate Azad Hind of Subhash Chandra Bose. In 1950 Andaman and Nicobar Island became part of India and in 1956 was proclaimed a national union territory. After the undersea earthquake off the Indian Ocean, the Andaman and Nicobar Islands were devastated by a massive tsunami of 10 m.
More than 2,000 people lost their lives, 4,000 children were orphaned and a total of 40,000 were left homeless. About 46,000 individuals were injured. The Nicobar islands most impacted were Katchal and Indira Point; this one subsidized 4.25 meters and was partly inundated by the water. The country has lost an immense amount of land and is now inundated. While residents and tourists on the island suffered the greatest tsunami casualties, most Aboriginal people survived as oral traditions passed down from centuries ago warned them to flee from large waves after major earthquakes.
Best Season to Visit Andaman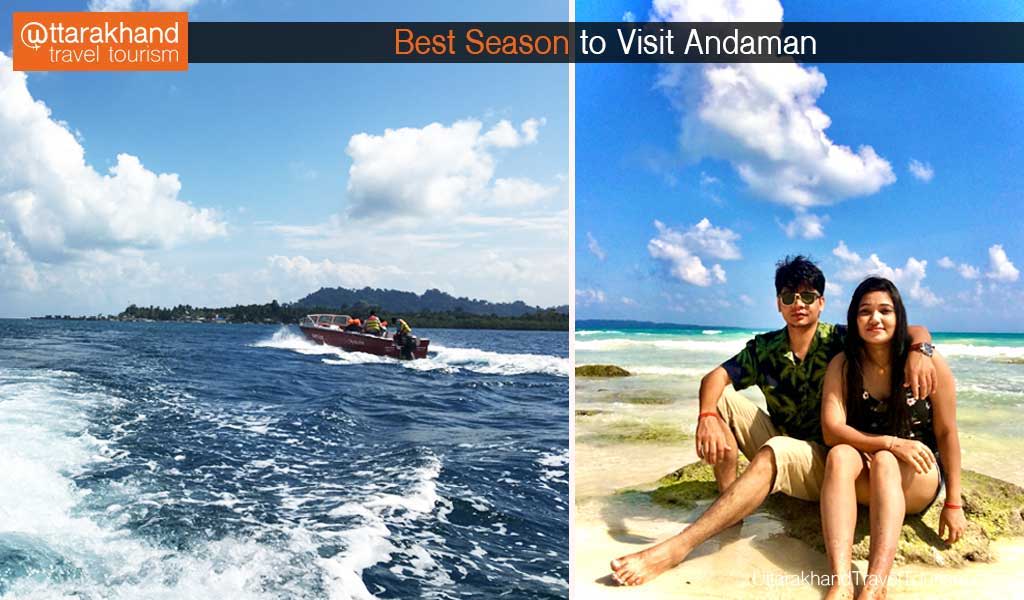 Andaman is available to visit during the year. The island's strongest season is from mid-November until early March, however. This is considered the best time to visit Andaman during the season. Between November and March is the best time to visit Andaman & Nicobar Islands and is considered to be just right for sightseeing, nice weather, water sports, and beach excursions. Monsoons (July through September) are not always recommended due to high tidal waves, heavy rains and strong winds. We visited Andaman and Nicobar Island during December month and the weather was a bit humid at that time with high Temperature. Nights were moderate and comfortable. The average minimum temperature stays about 22 degrees, while the average high is around 30 degrees making it a little warm in the daytime. It begins in March and finishes in the middle of May.
6 Places to Visit in Andaman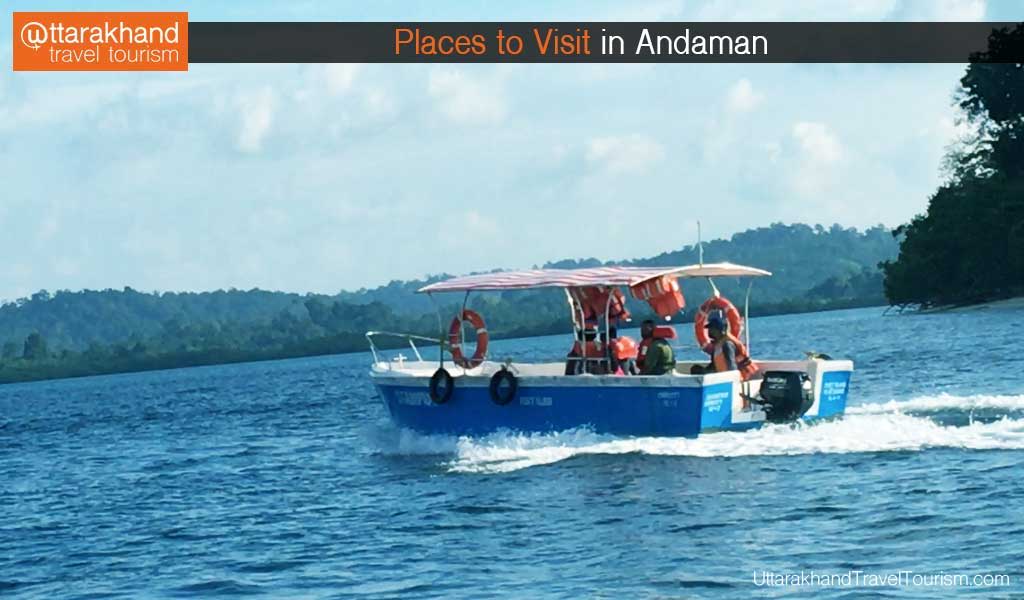 Andaman is encircled by lovely beaches and a few terribly raw beauties. The situation could be a delight for each ancient and hiker guest. Lets checkout places to visit in Andaman
Cellular Jail: The Cellular Jail was a colonial jail on the Andaman Islands and also the Nicobar Islands, conjointly referred to as Kala Pani. The jail has been employed by the country to deport political prisoners to the isolated dry land for the categorical reason. Many activists, together with Batukeshwar Dutt, Yogendra Shukla, and Vinayak Damodar Savarkar, were unfree in Cellular Jail throughout the liberation struggle. This seven-winged advancement was made after the mistreatment of the foreigner from the Union of Burma. These wings begin from a tower supported area unit housed in 3 and have 693 cells in total. Inbuilt in such a way that if a cell was spoken in one wing face the cells of another wing speaks backward so the inmates can't contact one another. A number of the prisoners were hanged and thrown into the ocean. One of the foremost exciting attractions Port-Blair has got to provide is that the sound and light show. It's a good combination of facts and amusement, geared toward telling the story of the past of cellular jail.
Zonal Anthropological Museum: In 1975 the Port Blair's Zonal Anthropological Museum was established. it's among the most effective museums to go to within the region. It's a healthy depository that tells us about the native tribes on this island. Those tribes are thought-about to be among the world's oldest. The islands have six major tribes, which are Onges, Sentinelese, Jarawas, Andamanese, Shompens and Nicobarese, native to the present space. Such tribes have very little contact with the globe and very little is known about them. People are not allowed to meet these tribes alone in any case and if wanted have to take special permission.
Zonal Anthropological Museum is all about learning about these tribes and knowing them better. It was a little boring for us as we weren't that inquisitive about History, therefore we quickly jumped from the zonal anthropological museum to our next spot. Anthropological depository timings: 9:00 am – 1:00 pm and 1:30 pm – 4:30 pm (Monday closed) | Adults Fee: 10 Indian rupee | Student (with ID): Three Indian rupee | Camera Fee: Twenty Indian rupee
Havelock Island (Swaraj Dweep): The most noted island in Andaman, and it conjointly receives the best Untouched beauty and unspoiled beaches, turquoise ocean and a few of South Asia's finest diving spots. In reality, Radhanagar Beach is considered one of all Asia's finest beaches. Wide, tree-lined Vijaynagar Beach occupies rocky elements on the side of the island. The jungly interior of the island includes birdlife like white-headed mynas and woodpeckers. Visit and pay some marvelous time at this mesmerizing Island's attractive beaches.
At sunset visit Radhanagar Beach and Kalapathar Beach at sunrise. Alternative beaches embody Vijaynagar and Govindnagar Beach. Go on a Scuba diving: This beach has a number of South Asia's best diving sites. Having a dive close to Beach no. three & four is nice. We planned to try scuba diving and were enthralled by this experience. The process is simple, you will have to sign a form where there are some pre declared health issues if any and then if you are fit to dive then they will provide you 15 min training and then you are ready to go.
Elephant Beach: Laze around Elephant Beach. Elephant Beach could be a 20-minute trip from this Island by ferry. The place is absolutely a star, with white sand and beautiful coral reefs. you'll conjointly indulge here in water sports like skin diving(Free diving), ocean walking, and glass-bottom boat visits. you'll be able to conjointly go trekking from the village of Radhanagar to Elephant Beach.
Kalapathar Beach: The finest season to explore Kalapathar beach is spring, providing the most incredible experiences around October and May. If you want to capture the tranquil beauty of this place, plan a visit between the months mentioned. However, being the peak tourist months, you may find the beach a bit packed, even though there would surely be fewer people than any other beach in Andaman.
Neil Island: Neil Island is well-known for its spectacular diversity, unknown coral reefs, sandy beaches, and tropical forests. This island covers an area about 13.7 kilometers. Credit goes to its flat landscape and restricted location. It's soothingly distinct from other beaches, with its relaxed atmosphere and spirited charm. Neil Island is the ideal place to spend a calming time on long sandy beaches. The island is ideal for those that need to go to the cities of the island with very little bustle, few things and a couple of vacation resorts. Both Port Tony Blair (1.5 hours) and Havelock(45 minutes) area units coupled with the personal ferry to Neil, and Government Ferries to Port Blair, Havelock, and Rangat. In Neil Island, the network is basically not accessible.
How to Reach Andaman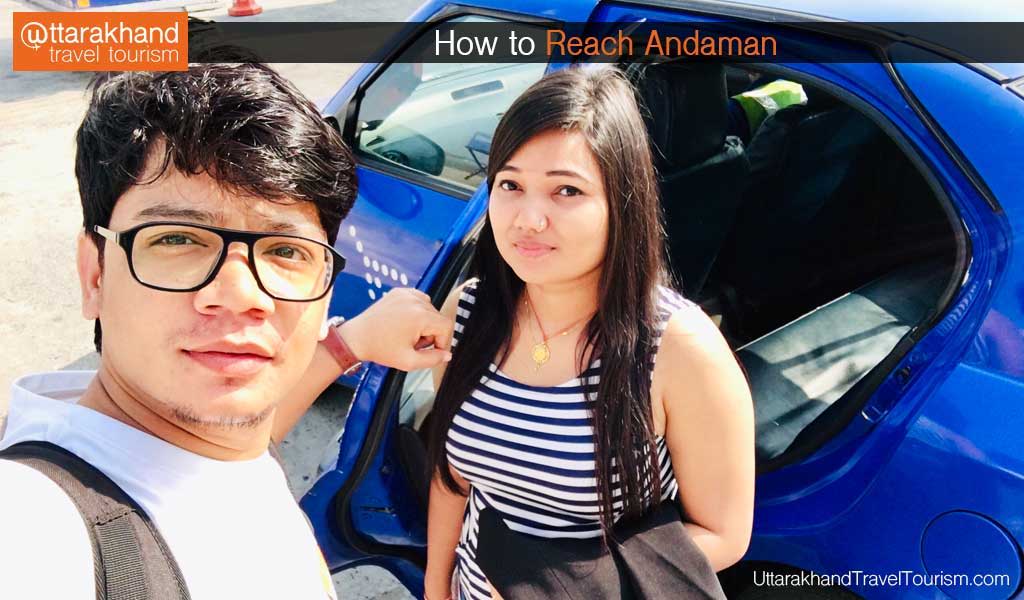 Planning time is one of the best aspects of the trip. The whole trip can be very exciting, either alone or with your co-travelers. It helps to brace yourself for the good times that you have to encounter and to start a countdown for your holiday. Now that you intend to visit the Andaman Islands, the things you have to recall are here. The city of Port Blair will be your destination in Andaman.
Andaman by Air: Direct flights to Andaman from Kolkata, Bangalore and Chennai are available, estimated 2.5 hours of travel time. Most of the cities provide connecting flights.Connecting flights from Delhi will take around 5 hours to reach Andaman. We took a connecting flight from Delhi to Bangalore and then Andaman. It was a comfortable journey and it took around 5 hours. For all major Indian cities, you get flights to Andaman.
Andaman by Sea: Passenger ships to Port Blair are from Chennai, Kolkata, and Visakhapatnam.Sailing schedules are announced prior a month and you will have to look for the schedule. You can also follow the scheduled ships on Andaman's government website. The link of the website is: http:/www.andaman.gov.in/latest. It's just a normal passenger boat, not a cruise ship, so the journey may not be that pleasant. There are usually three to four boat trips each month, while the Port Blair boat trips are about 50 to 60 hours. You can also come to Andaman via a cruise ship, which will stop on the island for a few days. The cruise liner normally connects with an expert local agency that organizes cruise ship shore excursions to the Andaman Islands.
Andaman by Train: Tourists can not get directly from Delhi to Andaman Nicobar by train. Travelers can get to Kolkata or Chennai from New Delhi and then take a flight to Port Blair in the Andaman Islands.
10 Best Hotels in Andaman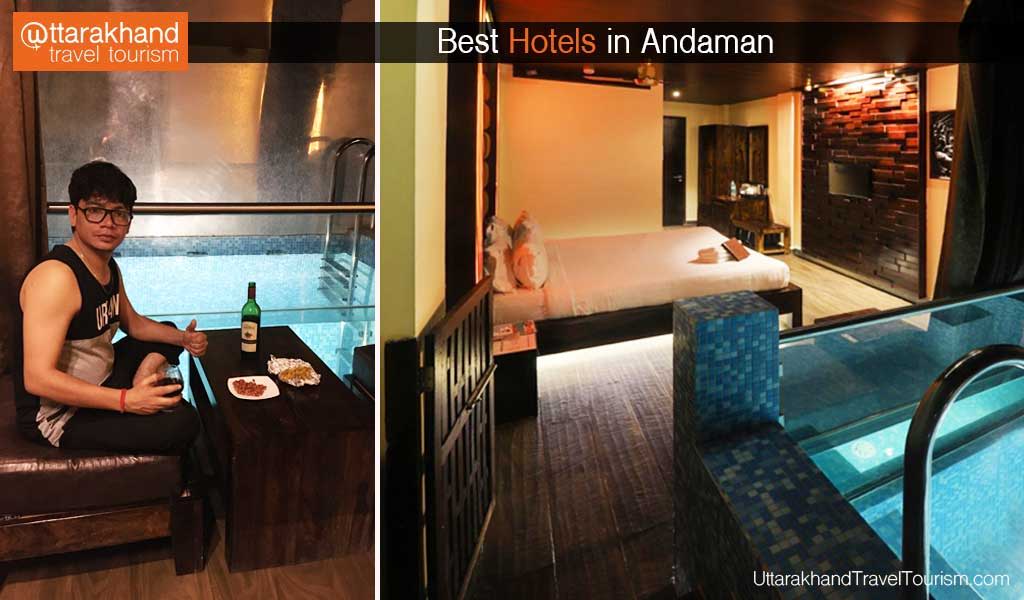 Andaman has a lot of options for hotels and all budgets. For your journey to Andaman, we will suggest that you stay at Port Blair and Havelock Island for the night. Camping on beaches is prohibited until it is arranged by the Hotels and resorts. Obviously the first three Hotels will be the one we stayed on during our Vacation in Andaman, as what would be a better recommendation than what's already experienced.
Haywizz Havelock Island Resort: Located next to the beach, about 500 meters from the main port, this luxury hotel has an on-site restaurant. This 2-story building has a total of 48 well-appointed spaces.Such rooms come with amenities such as internet access, tea and coffee making facilities, a balcony, a couch, a TV, a desk and an attached toilet. Haywizz Havelock Island Resort has a swimming pool, a coffee shop and a spa on site. We stayed in a Deluxe Room with Private pool. It was such a great experience with this Luxurious Resort. Breakfast was also awesome and the venue in itself is such a pleasure to eyes.
RadhaKrishna Resort: The outside view is the lush green betel nut plantation in the area. The resort has a tea room service and does not allow for any of the food items inside the room, as when asked they said some local bug smells the food and will infest the room. So, to prevent this food was completely prohibited inside the room. They have a restaurant that offers a veg / non-vegetable buffet, limited to 400. Room bookings are available with a complimentary but expensive breakfast. You can rent a car that would cost around 1000 for a pick-up and drop service to the beach of Radha Nagar. Surroundings are green and amazing. During our stay we faced wifi issues as in our room wifi was not accessible.
Hotel Marina Manor: The entrance to the building lies behind Honda station and that is a bit difficult, however in this property, the remaining is extremely nice. The rooms are of fine size and also the workers are extremely substantiating and attentive. Breakfast facility was amazing and the venue too is good. Overall the Hotel is perfect. Hotel Marina Manor is located near to the Airport in Port Blair. This was our last Hotel to stay and after that we checked out from this hotel after having breakfast at the Airport which was around 4 Min (1.4 km ) away.
Fortune Resort Bay Island: This is the end of the quest for elegant hotels in Port Blair. Fortune Bay Island overlooks the pristine, blue waters of Bengal's Bay on one of the last peripheries in the world of virgin, tropical rainforest Islands. This hotel is one of Port Blair's five best hotels with rooms overlooking the sea and lighthouse. The Resort Bay Island in Port Blair, at 15 minutes of the airport and 10 minutes of the town's main shopping arcade, is a great family resort on the seaside. The hotel's travel desk offers easy access from the pool, water sports, snorkeling, scuba diving.
Sea Shell Hotel: A 11-minute walk from the Phoenix Bay Jetty ferry terminal and 2 km from the Samudrika Naval Museum, this small hotel with sea views provides free parking. With its serene beach and reposeful pool, the property will definitely delight you. glorious menu and engaging food. The staff area unit is polite and hospitable and controlled. huge because of the spacious rooms.
Coral Reef Resort: Situated 9 minutes walk from Vijay Nagar Beach and the Sea of Andaman, it is housed in wooden buildings with stroke roofs. The ferry terminal is 4 km away. Breakfast and bicycles are free of charge. Cockpit trees and a sun terrace surround an outdoor swimming pool. There is a wellness center, a restaurant, a fitness room, as well as a children's pool, terrace, and a pool table. There is also an awkward coffee shop with windows on the street.
Sinclairs Bayview Hotel: This modern seaside hotel is situated on an island in Bay of Bengal, 4 km from Corbyn's Beach and 5 km from the International Airport of Veer Savarkar. Parking and breakfast are free of charge. A polished restaurant and a Spanish rustic bar are open. Other amenities include a bay terrace and a spa, an outdoor pool, access to the beach or BBQ grilling facilities.
Dolphin Resort: This simple hotel is located in the remote Havelock Island, 4 km from Havelock Ferry Terminal, on the leafy grounds along Vijaynagar Beach on the Andaman Sea.
Pearl Park Beach Resort: This relaxing resort overlooking the Andaman Sea lies among palm trees on the Laxmanpur Beach, which is accessible only by boat from Phoenix Bay Jetty, which is 4 km from Veer Savarkar International Airport.
Barefoot Resort: This lovely resort is 72 kilometers away from Port Blair by ferry in a tropical rainforest along the white sand of Radhanagar Beach. Tech-free lodgings range from sleek townhouses to rustic villas designed with local materials and are affordable.
10 Famous Food of Andaman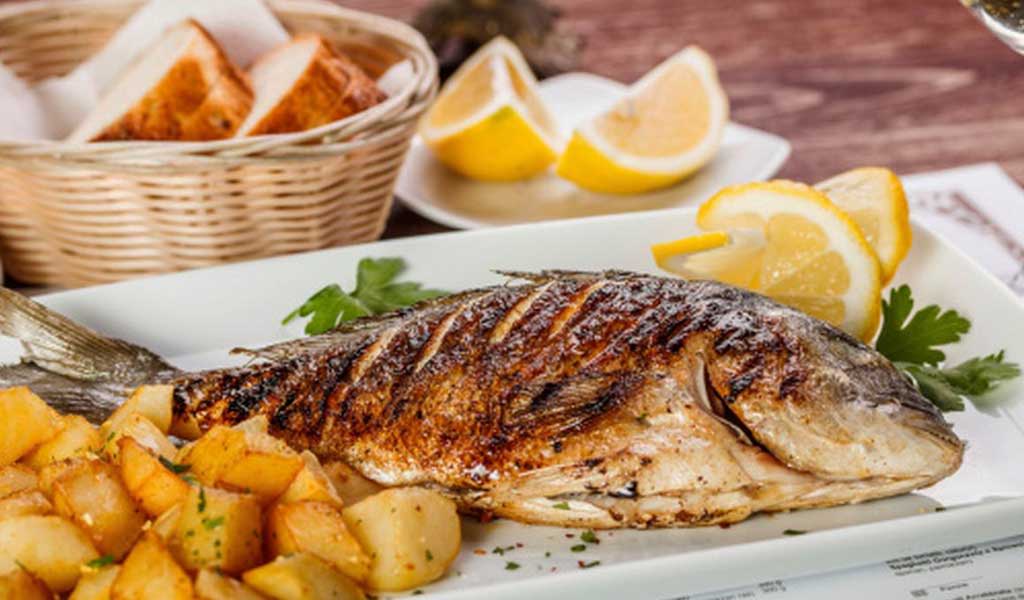 A convergence of all Indian races, The Andaman & Nicobar is home to a number of dishes, including South Indians, Bengalis, and Andhra.

Andaman cuisine is strongly influenced by all cultures in contact with this region. The influence of the Hindu, Christian, Muslim and even Sikh religions on traditional food is extremely strong, as are many other aspects of Andamanic culture. The profound influence on the truly delicious and spicy Andaman food must be felt.
We are Vegetarians so there was not much for us to try, as most of the Andaman Cuisines are non-vegetarian
Coconut Prawn Curry: Are you ready for a great dish made from local Andaman spices? If yes, a creamy cocoa dairy curry will certainly add a zing to your entire food experience. This is another delicious dish, a flavored curry with a genuine taste. When served with rice, it tastes wonderful.
Fish Curry: As we all know, this place is close to the sea, and from there you can get plenty of fishing options. So, while in Andaman, seafood lovers certainly have to try this recipe.
Chilli Curry: This meal is very warm and cheerful, full of onion, tomatoes and rich in flavor. This delicious Andaman food was reportedly enjoyed by many foreign tourists.
Amritsari Kulcha: It is filled with a lot of tasty food, such as onions, carrots, leaves of coriander, seasonings, and so on. However, this dish is only enjoyed by many people.
Macher Jhol: To Bengal, this dish is basically very popular because it was raised there. Ingredients such as fish, chilies, coriander seeds, turmeric powder, and other active ingredients are found in this dish.
Grilled Lobsters: The key ingredients of the grilled lobster are butter, parsley, chili flakes, and cloves. The taste of this barbecued lobster does not match any other Andaman seafood. If anyone wishes to live and enjoy Andaman's beauty, do not leave the island without eating Grilled lobster.
Tandoori Fish: In most of the restaurants Tandoori chicken can easily be obtained for any passenger who likes food. Whenever you visit this fantastic place, you must try this meal, and certainly, you will love this seafood.
Barbeques: Visitors to the Andaman Islands will get a genuine taste of barbeque food from the Island of Andaman Nicobar. In Andaman Island, you can make barbeque like sardines, mackerels, lobster, king prawn, etc. There are different navy fish.
Khadi Crabs: Khadi crabs, sliced red onion and sliced potatoes are cooked with spicy Indian Spices. Hot rice is the best to eat. I'm sure you'll really enjoy it because it's amazing.
Rice, Roti, and Naan: There is rice and a mix of Indian curries in all Andaman restaurants. The Andaman market offers vegetables, shrimp, chicken curries, etc. These blend with Rice, Roti, and Naan perfectly. Roti and Naan are distinct in shape and size from Andaman resorts
Top 10 Best Restaurants in Andaman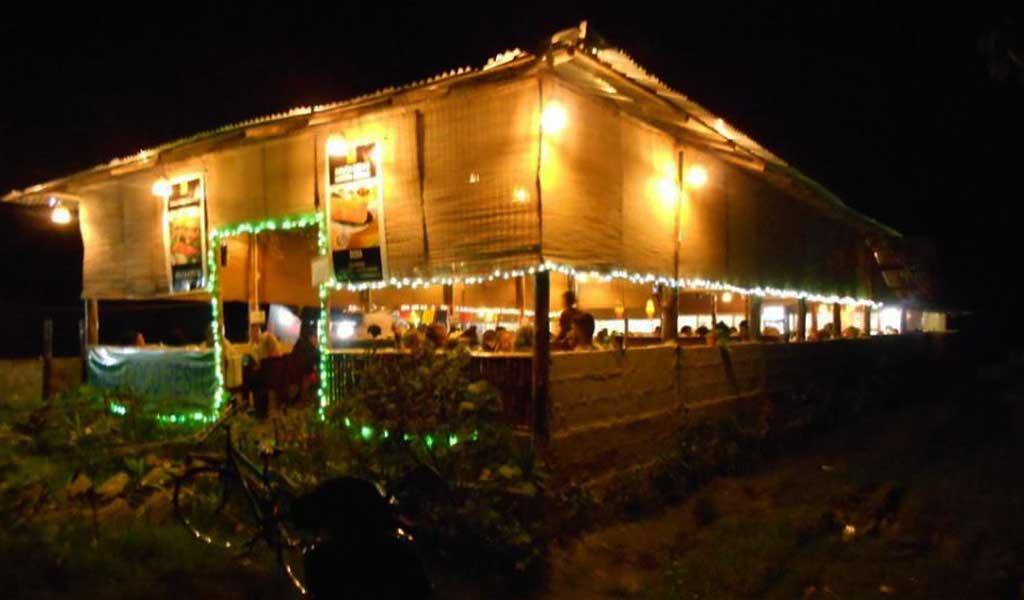 Without tasting the food, you cannot complete any trip. Andaman is full of such Restaurants and we have selected 10 best Restaurants for you. So let's start

Annapurna Restaurant: This place is a tiny island paradise. The cheap cuisine on a card is a must-visit for any vegan holidays in Port Blair's Aberdeen Bazar.
Full Moon Cafe: Full Moon is a lovely restaurant on the beach in the area of Kala Patthar. They have an elaborate menu that is very well crafted, fairly expensive and outstanding food quality.
Amaya Lounge and Bar: This is on the seashell roof of the hotel. Amaya is more like a restaurant, essentially. List continental. During dinner, you have live music. It's basically a continuous menu bar.
New Lighthouse Restaurant: Located in the area of Port Blair Marina Park. This place knows how to treat its guests, from serving grilled fish and lobsters to providing an open, comfortable atmosphere.
Red Snapper: This place is a place to rest. Their Venue and service are amazing. Great dishes and excellent service were suggested. This place is a must-visit for all the people who come to visit Andaman
Mandalay Restaurant: This is one of the best places to visit Port Blair at Fortune Resort Bay Island. You'll find everything here, whether it be different cuisines or warm hospitality.
Anju Coco: Great place to explore new food. Full breakfast and delicious food gave us an opportunity to explore the menu. Pleasant but relaxing environment with pockets. This is perfect entertainment.
Fat Martin Cafe: The best Indian food on the island is served by Fat Martin. Open all day long, when you're ready for your holidays, you can easily visit this spot to taste cuisines like paneer tikka or dosa.
Golden Spoon: A small restaurant that serves quality food at affordable prices. Golden Spoon. A decent dining place on a budget as many restaurants in the area are very pricey.
The Bayview: This Andaman restaurant is definitely the best place to dine at Sinclairs Bayview Resort. The restaurant serves a variety of cuisines from local to continental, specially designed to appease your eyes and taste buds.
Tips for Solo Travellers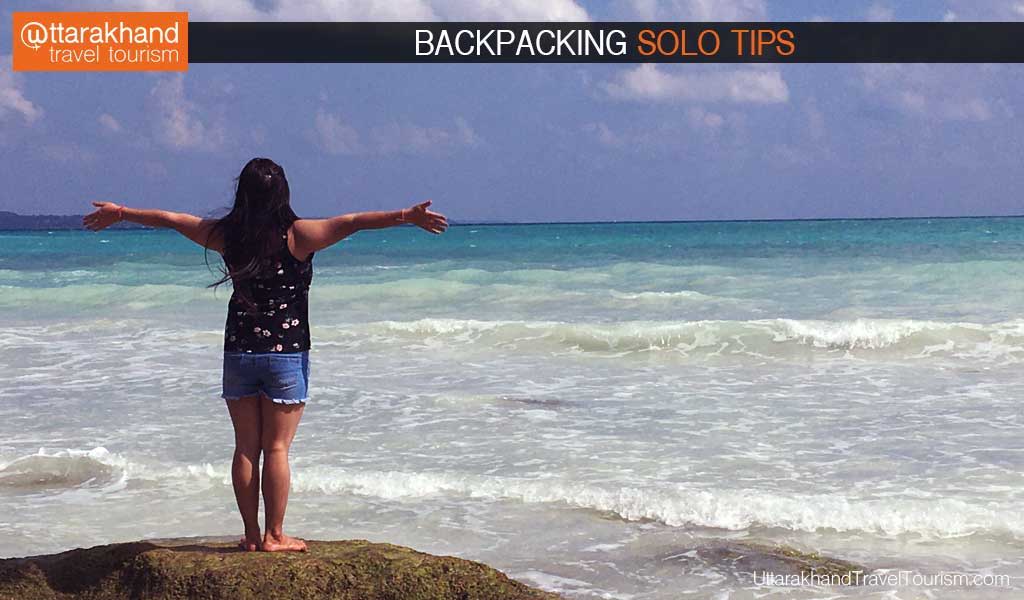 Andaman Island is like a solo traveller's treasure trove, and it is also one of the best locations for solo women. Built of 572 islands Andaman and Nicobar. However, only 9 of these are available to visitors. Let's begin with the guide to Andaman Solo Travellers
Plan your stay before arriving. At the time of peak seasons, Hotels are fully packed, so you can go through a little bit of unease. So better to plan in advance.
It takes at least 5-6 days to visit Andaman, as it normally takes several hours of daylight from one location to another.
Places to be visited should be planned in advance if you are travelling solo. As transportation details, distance and modes should be preplanned to prevent any delays.
Avoid Travelling alone to very remote places. Try to travel with people around and avoid going to very remote places without any troops/ grouping accompanying you distantly.
The lack of communication is one of the key concerns when on vacation in a remote area. There is no decent 3 G or 4 G service in the islands and we have done badly on our holiday. The three major mobile networks in Andaman are BSNL, Airtel and Vodafone. Before planning your journey, please prepare.
ATMs are accessible on Havelock Island, but there are problems with satellite connectivity and should be borne inadequate cash.
Travel according to the rules of the city. You should also read any instructions before going somewhere.
I strongly Recommend this place to all people, looking for an amazing experience with beaches and nature.
Please do write in the comment below if you liked this blog and must share with us if we have missed something.
You May Also Like
Preeti Bisht
A Blogger in Uttarakhand Travel Tourism with her Gallivant soul that craved to travel to different places. Writing and sharing her stories with people which motivate them to explore.
About Preeti Bisht
She is a bird of passage. She loves travelling and sharing her travel stories. You can follow her on her blogging journey on UttarakhandTravelTourism.com
Connect With Us
Categories
Similar Posts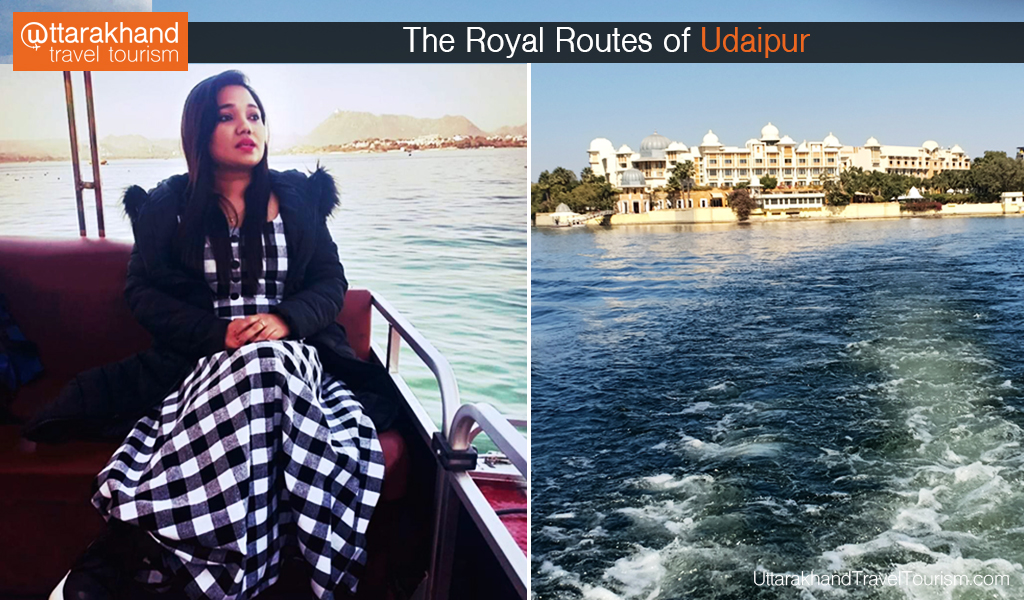 Udaipur Travel Guide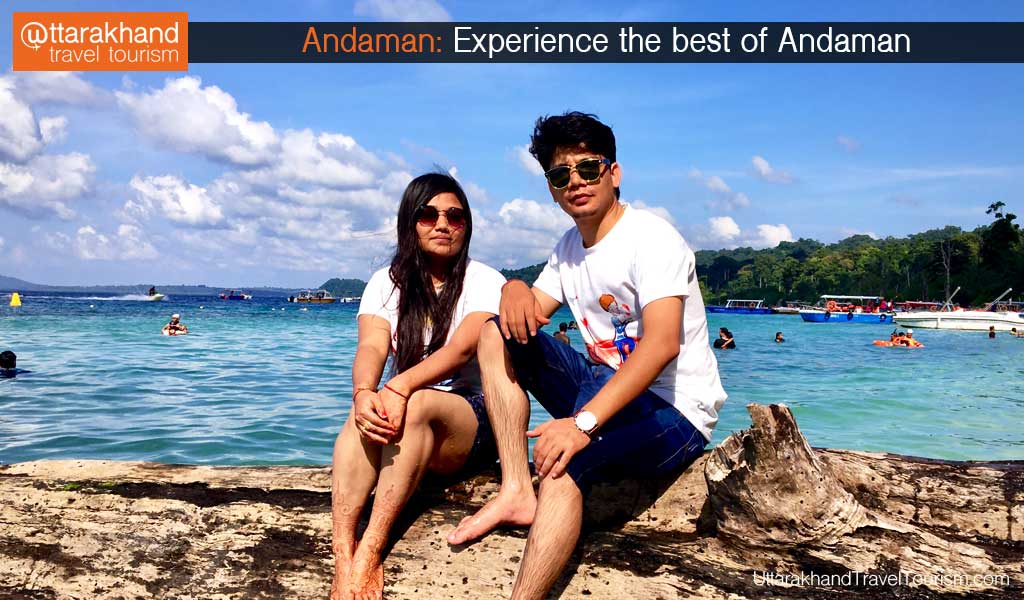 Andaman Travel Guide
Most Recent Blogs
Dr. Indira Hridayesh died today, veteran Uttarakhand Congressional politicians and opposition Leader in the Legislative Assembly. In Delhi, Uttarakhand Sadan
Jagar is a ritualised style of worshipping the 33 koti Devi Devta that is performed in Uttarakhand's hills, both in Kumaon and Garhwal. Jagar is a rite in which gods and local
The temple of Vimala Devi is claimed to have been built around 15 centuries ago during the Afghan and Mughal Empires. Jageshwar is located at the top of the highway